Feels just like yesterday when we cooked up the Braga Jazz Night's first edition of year 2019. But hey, here we are, getting closer to the end of the year. As usual we are dedicating the December edition to celebrate Christmas, but we still have one regular edition left for the month of November. Yes, the Braga Jazz Night #65 for this month will be a regular edition, yet that doesn't mean that we don't take it special. How special, you ask. Well, how about having a teenage girl that has such a golden voice, a group of jazz voyagers, and a big ensemble who brings one of the traditional Indonesian music who's been going on for centuries onto the jazz stage? This is not the music that you can find often on the jazz stage, but this ensemble somehow has what it takes to make it rise to the occasion. We hope this little 'spoiler' would get your interest. Keep reading, we will spill more details.
Let's begin with the big ensemble. The traditional music they are playing is krontjong (aka keroncong), the music that has been played for centuries, dating back to at least the 16th century. Some of you might associate keroncong to be played by senior musicians, but it's a different story here because this 9-piece band actually is filled with all young dudes. The band that's dare to bring kerontjong to jazz stage is: NAZARMUSIC.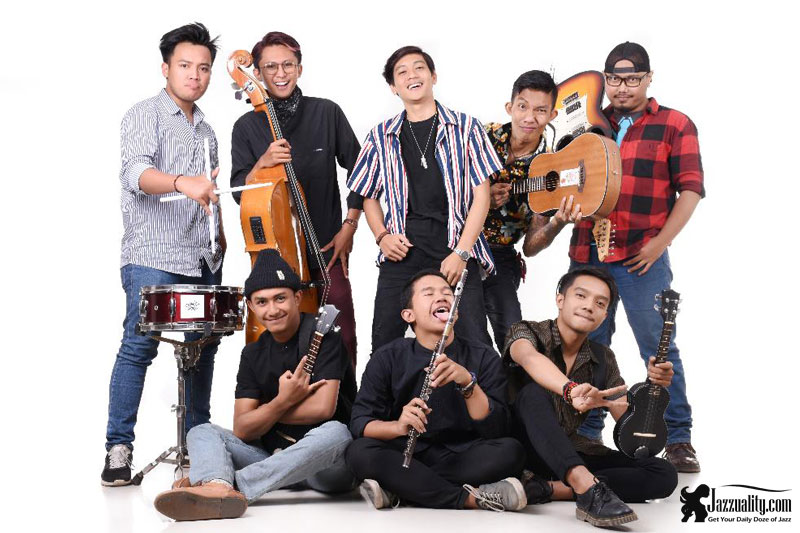 This band was born on 28 May 2018 in Bandung by the help of the instagram. It was the time when Sir Iyai met Nazardeipa through the instagram that later led to their first IRL meeting in an event where Sir Iyai's band, Jamaican Sound Krontjong performed. That meeting proved to be fruitful, as Sir Iyai decided to make music collaboration, giving birth to a new krontjong group by uniting the unique vocal character of Nazardeipa.
Nazardeipa was born in Bandung on 29 December 2000. Previously he's a celebgram that made coversongs with big number offanbase/followers. He was having a blast with it, but then came the time when he realized that it's time for him to make his own song through a krontjong band after he met Sir Iyai.
There are some reasons why Nazarmusic digs krontjong. One of them is as a token of appreciation towards the traditional music of Indonesia – particularly krontjong – that's deserved to be (re) introduced to the younger generation so its preservation could be well kept and continuously grows wider among today's music scene.
Officially Nazarmusic comprises of Nazar (vocal), Sir  Iyai (guitar, vocal), Farhan (Cello), Taufik (cak), Rafi (cuk), Dean (guitar), Buyung (bass), Nugraha (flute) and Dafiq (violin). So far they already have 3 original songs that were launched at the Cihampelas Walk (Ciwalk) on 20 July 2019. Just a couple of weeks ago they shared the stage with star Virzha to celebrate the 9th anniversary of Festival CityLink. At this moment they are working hard night and day to finish their full album and video clip that's planned to release really soon.
In case you wonder the origin of krontjong, some sources stated that it's rooted in the traditional Portuguese music called Fado, brought by the sailors when the Portuguese entered Indonesia around 1600's. So krontjong has been having its existance for many centuries. As Fado can still be found on jazz stage, that naturally suggests that krontjong should have its place too on it. As a matter of fact, we have seen krontjong here and there in a jazz event, but it's still rare. Speaking of Braga Jazz Night, this won't be the first time, yet we are really excited to have Nazarmusic lights up krontjong once again in this event.
Nazarmusic has their own signature sound which somehow combines the traditional krontjong with indie music. That's one point. But then, interestingly they love to widen their territory as they can have more than enough repertoires to fit whatever event they land on. So, it's going to be great to have krontjong jazz in this episode. Hopefully the lads would be as excited expanding their grip in breathing some jazz inside their signature style of krontjong. We are with them, supporting them. It's time to #dothekrontjong !
The unique band once using the name of a cute animal with coat of stiff, sharp spikes that will curl into a prickly ball when feeling threatened is heading back to this event. Can you guest what the animal is? Yes, it's Hedgehog, the name that the band's been using for some years. But now since one of the personnels is taking a time off, the rest of them decided to cut the name temporarily until they get complete again. It's THE HEDGE.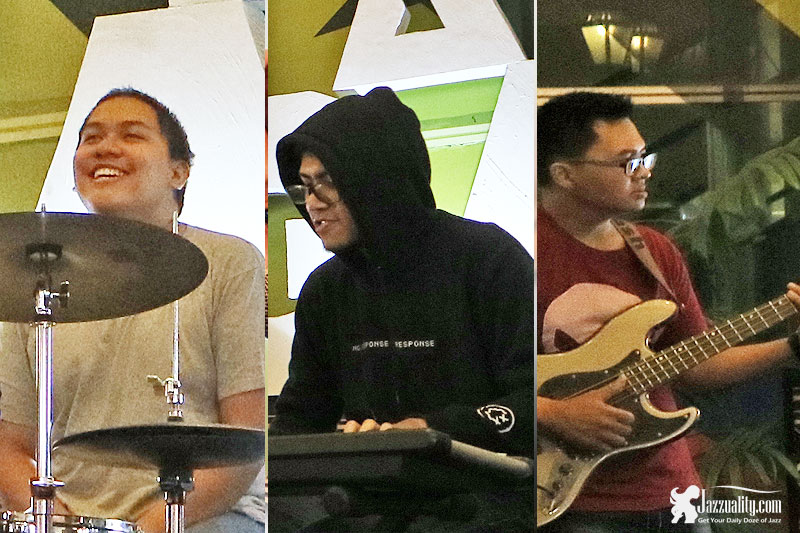 This band came alive when Rinomulat Sembhada wished to have a groove and funk band that he had never done before. He asked guitarist Mikhael Martin who share the same taste, listening to John Scofield's Überjam Band, MMW (Medeski Martin and Wood) also the famous old-school funk band Lettuce. These bands have inspired them so much and then used to be the core model. To guard the base, they got experienced bassist Leo Hansen and on keyboard is the calm but lethal player Ditra Prasista (also active in Blue Ocean Project). The band was born in 2016.
From their previous appearances, we notice that The Hedgehog does have lethal dose of funk venom. Mostly cored around fusion/avant funk, hardbop/soulbop and everything in between, their music is infectious and addictively adventurous. The last time they appeared in this event was in June 2018, at the Braga Jazz Night #48. At that time they surprisingly gave their inspiring interpretation of The Doors, twisting some of The Doors' classic hits in their deranged, out-of-the-box style.
Now that The Hedgehog becomes The Hedge, playing minus their guitarist, we are curious how they would sound. One thing is certain: Rinomulat Sembhada, Ditra Prasista and Leo Hansen will continue to surprise us with the way they encounter jazz. We have no doubt. We even heard that they are going to bring in a vocalist this time, something that we have never seen before. From The Hedgehog to The Hedge, it's time to check out what this band is cooking.
At the same edition of The Hedgehog played The Doors, we introduced a then 12 year-old girl to have her debut. This girl wasn't even reached her teen age just yet, but she surprised us with her voice, which for us was representing the modern voice of jazz singing. After a year, she's ready to be back again gracing the stage. She's Fatima Favel Fauziah, better known as FAVEL FATIMA.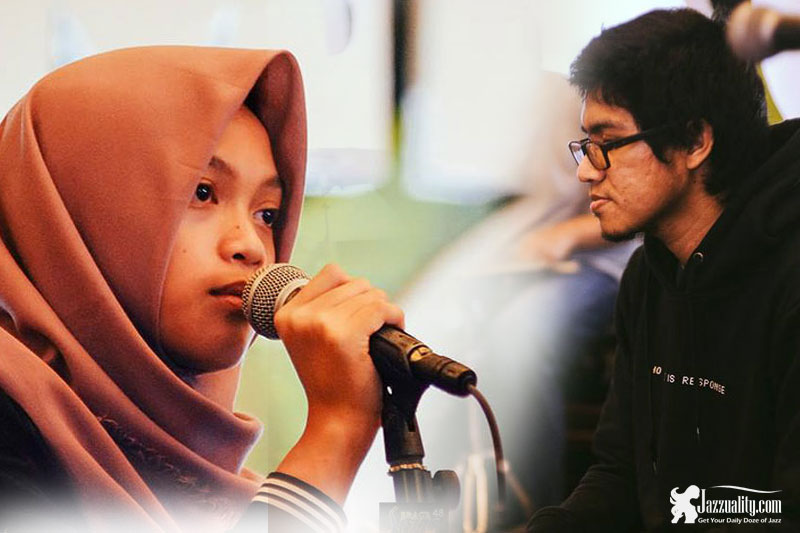 Back then before her debut, we started hearing her name recommended by some friends and quickly amazed by the way she sang jazz standards as seen in her Youtube channel. Of course, we can't waste such talent, so we invited her in. In her debut she was accompanied by senior guitarist Hardi Suryana, then on the second attempt she appeared with her partner whose age isn't too far from her, Luqmanul Hakim also on guitar.
At this moment we are sugggesting her to establish her own group, preferably having jazz trio to back her up. But as it still needs time to make, for this time she will appear as a duo, only with different partner and instrument. If before she had a guitarist, this time she will go with pianist. And the pianist is Ditra Prasista who is also playing for The Hedge. FAVEL/DITRA is ready to bring the beauty of jazz in simplicity, where you would feel that less is more.
The Braga Jazz Night #65 is coming soon on 21 November 2019, taking place at our usual ground zero at the atrium (lobby) of Braga CityWalk Bandung. The show starts at 7:00 pm all the way until the mall closes its service hours. In case you wonder, no worries, the event is totally FREE and open for public. Krontjong Jazz, fine jazz vocal empowered by piano and an adventurous jazz trio, that's what you're going to get this time. I hope you guys are just as excited as we are, and we certainly hope you would join us and have some fun together.
BRAGA JAZZ NIGHT #65
Date: Thursday, 21 November 2019
Time: 07:00 pm – 10:00 pm
Location: Braga CityWalk, Jl. Braga 99-101 , Bandung
FREE EVENT! .