How's jazz in Palembang? Happy to tell you that it's been growing significantly in the past several years along with the city's rapid growth. The city has some jazz events including regular ones and has a solid community called Palembang Jazz Community. For quite some times, the community haven't involved jazz players from the capital. But now the community is ready to make another big move with the 2014 edition of PIM JAZZ FESTIVAL. This event will come on Sunday, September 28, 2014 at Palembang Indah Mall (PIM) from 10:00 am until 9:30 pm. If you live in Palembang and happen to love jazz, you better not miss it!
Palembang Jazz Community is grateful with the support and full participation of PIM. According to Intan, the promotional manager of PIM, they wish to make a classy event that suits the market and the lifestyle of the mall itself. Since its establishment in 2008, Palembang Jazz Community has created a lot of events involving top national artists and the weekly meeting Pal Jazz Com at Kedai Iphoek Thea Palembang every Tuesday night. If last year they invited inspiring bassist Indro Hardjodikoro. this year they will bring another senior bassist, Bintang Indrianto and his group: Bintang Indrianto Trio. "By inviting a top musician like Bintang, we wish the Palembang musicians to be motivated in uprgading their skills, because other than presenting live performances, we will also make music clinic." said Zaenal Hanani, the Head of Palembang Jazz Community.
The PIM Jazz Festival is an event presented by Palembang Jazz Community in cooperation with Trijaya 87.6 FM that's been focusing on the jazz development in the particular city. W"e always give our best to support jazz, all out, we even have the regular program, Jazz On Trijaya every Sunday night at 7:00 pm," says Adji, the Station Manager of Trijaya FM.
This event is also supported The Faculty of Computer Science of Sriwijaya University with its Festival Band as the opening of PIM Jazz Festival 2014.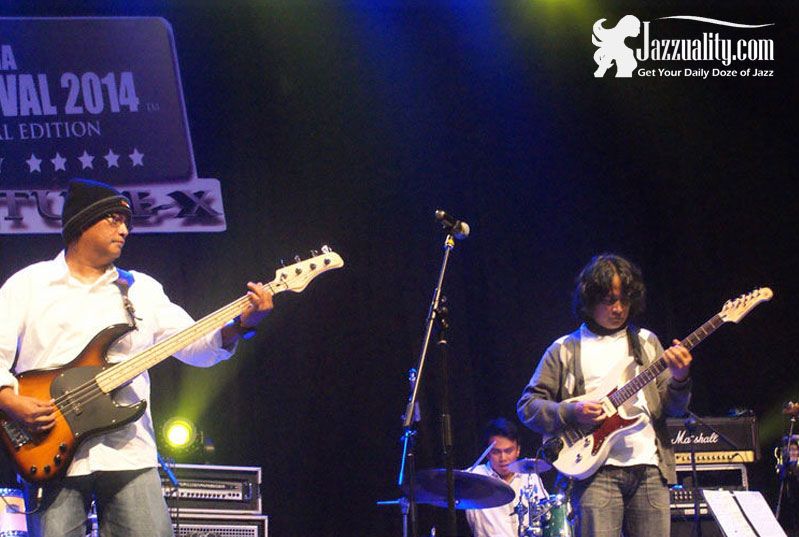 Now let's take a look at the lineup. Other than Festival Band from the Faculty of Computer Science of Sriwijaya University, there are many other local bands to join the fest. Staccato will perform with its funky jazz vocalist Andrew. Then there will be Creative Percussion, a percussive ensemble filled with young players from Entertainment Music School. Teguh Project is a group led by Jordi, a talented pianist. While Real will go more into mainstream, Dave Project which is led by pianist Peter will take the fusion path. Pal Jazz Com (Palembang Jazz Community) is going to jam with BJ in representing harmony and improvisation, two of the most influential and important aspects in playing jazz.
The special guest star in this event is Bintang Indrianto Trio. His name has been heard all over the Indonesia's jazz scene at least since the mid 80's. He was once the key member of Dwiki Dharmawan Quartet and Spirit Band. He has supported Bhaskara, Trigonia, Funky Thumb and Band Desa. Outside the stage he's active in his own Coda Studio at Lebak Bulus, South Jakarta and successfully established his name as a top music producer.
As a musician he's known as a perfectionist, someone who cares into details and eccentric. He has released many albums such as Jazzy Bass: Light Jazz Instrumental, Jazzy Duet-Light Jazz Instrumental, Jazzy Sax, The Sound of Belief, Its Me, Talking To You, Bass Heroes, Akordeon, Phiosophy ABG, Me and Cort Basses and February.