Rachel Guerzo Productions launches "Alfonso 25": A various artist album featuring re-arranged original compositions of legendary Alfonso Soliano.
There's a very interesting project being made in Malaysia. This project project is not only about music, but about how a national heritage must be conserved and how important it is to pay homage to those who have broken down barriers for us. It's a project involving various artist, featuring re-arranged original compositions of legendary Alfonso Soliano which is packed in one album titled "Alfonso 25". This album is produced by none other than his own granddaughter, jazz pianist/singer who has been honing her art and cementing her reputation for over two decades, Rachel Guerzo. The title of the album is a play on numbers related to Alfonso's birthdate (he was born on February 25, 1925, and this year actually marks the 25th anniversary of Alfonso's demise.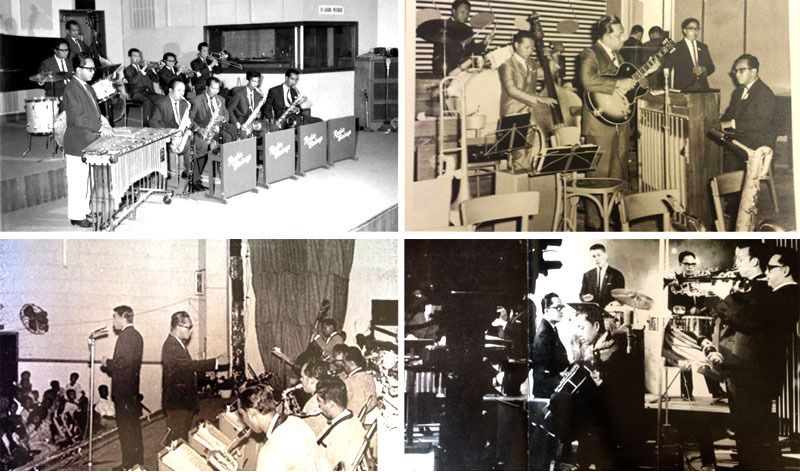 Alfonso Soliano was a pioneer in Malaysian music industry. He started his career professionally at the age of 7 by playing as a pianist for the Grand Jubilee Bangsawan troupe with family members in 1932. He was instrumental in setting up our nation's first orchestra for Radio Malaya, infusing modern music elements with traditional Malay music. Speaking of jazz, Alfonso is also known as Malaysia's father of jazz. He trained generations of Malaysian musicians, he broadcast sounds of Bebop, Cha Cha and Rhumbas into Malayan homes, thereby shaping musical consciousness of a modern nation. Alfonso had a very illustrious career for over half a century. Today, his influence continues in the form of jazz inflected Malaysian music which can be heard in Angkasapuri and Dewan Filharmonik Petronas. His protégés include Dato Johari Salleh, Dato Ahmad Nawab and Michael Veerapen. Alfonso's compositions which run into the hundreds, have never been catalogued.
Since the album is produced by Alfonso's own granddaughter, we think it would be interesting if we could dig some of the memories of him from Rachel herself. "I was still 16 and alone at home with him when he suffered his final stroke." said Rachel. "Most times, I would play piano when he was napping. Thinking he would not hear my mistakes – but he would get out of bed to correct me each and every time I made one. He could never stand a wrong note!". On the day he had his last stroke, Rachel was practicing and he did come downstairs twice to correct her before he got the fatal attack. 25 years later, this girl paid respect and brought the unforgettable works of Alfonso into a whole new, modern horizon. "He was a wonderful grandfather who spoilt all his grandchildren. A pat on the head from him meant the world to me and I would only get that when I played all the right notes – which wasn't often." Rachel added, smiling.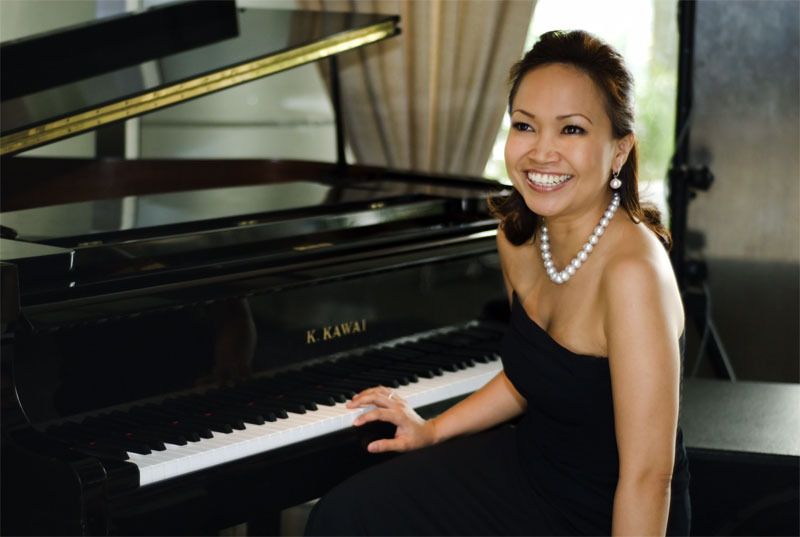 The book "Rosalie and other love songs" written by Saidah Rastam and published by Khazanah Nasional, was among the catalysts for this project. A journey into Malaysian music heritage, "Rosalie" highlights Alfonso's contribution to our music industry and how the 'Negaraku' came to be. "Alfonso 25" features most popular original compositions by Alfonso Soliano, made popular in the 50s – 60s by legendary artists such as Asiah Tuah, Zain Azman, Ahmad Daud, Dato' Julie Sudiro and Kartina Dahari. These famous songs of Alfonso are rearranged freshly, aims to bring his music to contemporary audiences. Songs in the album (listed below) were given fresh arrangements and re-recorded by The Guerzos, Bihzhu, Ali Aiman and Lokman Aslam.
Tunas Kasih – Julie Sudiro
Ku Puja Alam – Kartina Dahari
Memujuk Cinta – Zain Azman
Rindulah Rindu – Zain Azman
Teruna Idamanku/Gadis Idamanku – Asiah Tuah/Zain Azman/Ahmad Daud
Airmata Berderai – Zain Azman
Malam – Asiah Tuah
Let's take a closer look at those names. Jazz pianist/singer Rachel Guerzo studied at Western Australia Academy of Performing Arts. Born into Malaysia's most influential music family, the Solianos, Rachel has emerged as one of the most exciting and innovative jazz musicians in her own right, honing her art and cementing her reputation by playing to discerning live audiences over the past two decades. Rachel is a fluid pianist with a rich and sultry voice to match, a charming personality with a great sense of humor. She is a naturally gifted entertainer in a class of her own. Rachel's most unique ability to breathe new arrangements to already popular jazz standards, R&B and chart topping tunes is her winning trademark. She has worked alongside very fine musicians such as Jeremy Monteiro, Michael Veerapen, Pascoal Mirelles, Steve Thornton, Valtinho Anastascio, Lewis Pragasam and Farid Ali. With a resume that includes a sell out performance at Dewan Filharmonik Petronas (DFP) and two albums that has garnered local and international buzz, Rachel continues to strengthen her portfolio and remain relevant to the regional jazz circuit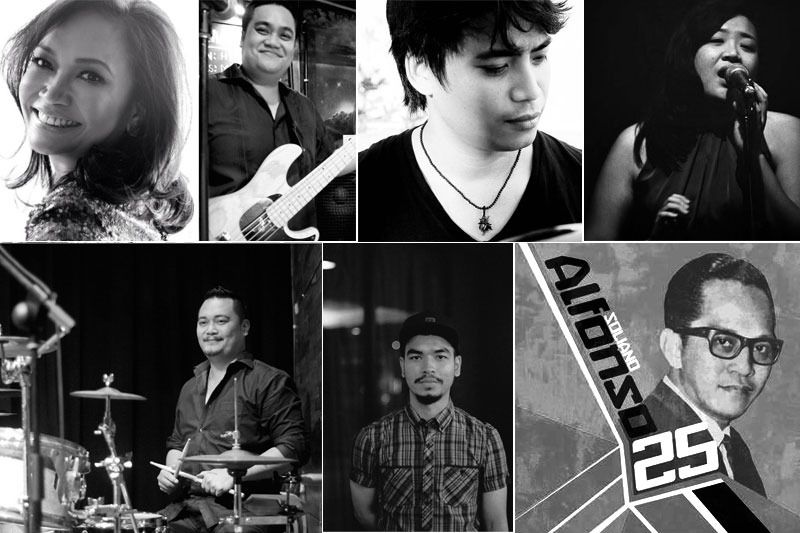 .Rachel's siblings are also involved. Together the band's called The Guerzos. The band consists of Alfonso's grandchildren: Rachel Guerzo (piano and vocals), Don Guerzo (bass) and Dado Guerzo (drums). The Guerzo siblings who are all well renowned musicians in the local music industry, have a diverse repertoire and a formidable musical lineage. Currently working on their debut album, the Guerzos are fourth generation professional musicians, all natural born entertainers and have worked extensively with various musicians and bands before coming together to form this one of a kind trio. The siblings love different genres of music, from Pop, Rock, Jazz, R&B, to Malay Classics and Brazilian Rhythms. They often blend these various styles to produce their own unique sound.
Lokman Aslam is indeed KL's latest sensation. He's a newcomer in Malaysian Contemporary Jazz Scene, but the clarity and crispness of his voice, soulful and tender, plus his effortless style of singing confirms him as a rare talent in recent time. His debut album "Namun Engkau Tahu" ("But You Know") garnered over 100.000 views on YouTube. Currently signed onto Alibi Music as a singer-songwriter, he is currently working on his latest single "Melodi Cinta" (originally by Mazlan Hamzah) and upcoming plans include a collaboration with Jazz songstress, Atilia; and Tilu the experimental, funk and jazzy band consisting of 7 members from both Malaysia and Indonesia.
Then there's Bihzhu, 2013 Voice Independent Music Award "Song of the Year" winner and "Vox-Pop Winner" in the Cabaret Song category for USA-based 12th Independent Music Awards. This Penang-born lady is gifted with rich, soulful voice and rapturous performances. She's just recently returned from a 3-city tour of China and continues to enchant audiences from intimate acoustic concerts to festivals in all around Malaysia, Indonesia, South Korea and Australia. Her latest single "Bright Veins" follows in the tradition of her hit single "The Heart Way". She was also chosen for a Penang Global Tourism ad featuring the famed shoe couturier Dato' Jimmy Choo on the Asian Food Channel that aired in for 14 weeks in 10 different countries.
Also featuring Ali Aiman. He is without a doubt, one of the few standout producers/singer-songwriters to emerge from the KL music scene in 2014. Known for his sparse, electronic and down-tempo piano-anchored tracks, Ali Aiman's debut EP, "Overture" has earned rave reviews from local and international medias. His "Every Little Thing" from "Overture" topped the charts while his other songs have appeared on local radio stations. Speaking of magazines and newspaper, he's all over it too. Together with his trio, Ali Aiman has performed at major festivals and events.
The first release consists of two songs, "Ku Puja Alam" by The Guerzos and "Gadis Idamanku" by Lokman Aslam. "Ku Puja Alam" originally was made as a ballad 'bolero' rhythm and sung by the late Kartina Dahari. Later the instrumental version was rearranged and recorded by Orkes Radio Malaya. Classified as R&B with a touch of Pop Rock, Ku Puja Alam featured a well crafted rock guitar solo by Wan Gigi. "Gadis Idamanku" on the other hand, is considered a classic and Alfonso's most famous composition. This song has been recorded quite number of times by Asiah Tuah, Datuk Ahmad Daud, Zain Azman,The Solianos and Rachel Guerzo. Originally the song's called "Teruna Idamanku", sang by Asiah Tuah in bossanova, now this song got a contrasting arrangement by injecting a R&B feel. Lokman's soulful vocal is perfect on this song. These songs is available on iTunes (https://itunes.apple.com/us/album/alfonso-25-single/id991175988).
The album will be time released and sold online in three stages over a period of six months. A double CD limited edition will be made available by end of September 2015. The final product will contain 8 re-arranged and 17 originally recorded Alfonso compositions. All tunes will retail online via iTunes and Spotify, at USD.99 cents per song. Pre-orders for the final product can be made via email to rachelguerzo@gmail.com.
This project/album is important and interesting. Interesting since it's produced by someone who's really close to Alfonso which is none other than his own granddaughter, it involves great all-star lineup and the arrangements are made fresh to suit the taste of today's music listeners. It is indeed important, since this album can remind everyone of the legends who have started it all so we all can pay respect to them and continue their legacy. "I do hope with this project, to create awareness and to continue in the legacy of my beloved grandfather." said Rachel. We do hope so too.This project contains good stuffs that you can both enjoy and learn from, made beautifully in memory of the great legend Alfonso Soliano. Let's support it.
All photos are courtesy of Rachel Guerzo, used by permission