As we are marching into the fourth week of October, Braga Jazz Walk is ready to serve the 16th edition. In each of the edition we invite four bands/groups to participate in. Variation is important on our list, so the audience will be able to enjoy colorful jazz gigs in one shot. This regular community event has been running for about a year, existed as the fruit of cooperation between us: Jazzuality.com and two other parties: the venue Braga CityWalk and KPH Music who provides the instruments and equipments.
In the last edition there were groups who brought in wide variation and style, from swing pop, pop jazz, bossa nova, crossover madness and fingerstyle guitar. This time there will be bands or groups with another format and concept that we believe will make your Thursday night pretty with jazz colors. If last time we got fingerstyle guitar graced the Braga Jazz Walk's stage for the very first time, in this upcoming sixteenth edition there will be new thing too: acapella. It's not going to be just a group of four but there will be seven harmonious singers that will include beatbox and unique arrangement within their crafts.
We will get down to that, but first, let's start with a good looking young man named Billy Setiawan Sanjaya, simply known as just Billy. Currently he serves as the worship leader at City Light Community Church (CLCC) in Bandung and also a member of the inter-denominational music ministry established in 1988 which consists of singers, musicians and dancers, the Celebration of Praise (COP). He sings and plays guitar, not only for the purpose of praise and worship at church but also in the secular world. He's been doing great on both sides.
Billy began his music career since he entered the college. As time goes by, he realizes that he has huge passion in music especially in pop and jazz fusion genre. "For me, singing and writing songs are part of my life because that's where I can express myself without limit. Plus I can make something that can be enjoyed by others, as well as bringing positive influence for them." he said. Billy realizes that this is not something instant but a life long process. So he is going to keep learning and working for the rest of his life.
Outside the church he has got the chance to perform solo in Singapore for Christmas from 2012 ro 2014. He's been participating in many regular events in Bandung, having gigs in Bandung, Jakarta, Bali, Tasik and other cities while still working on solo projects, writing songs and of course, focusing on his formal education. "For me music is not something, it's everything", he says. Well said, Billy! We can feel your strong passion in music too and believe it's your calling. As far as we see, with every gift he possesses in music he's been doing remarkably well in such a young age. We are happy to have him featured in this edition of Braga Jazz Walk. Joining him this time are fellows Geby (drum), Jessy (guitar), Indra (bass) and Panji (keys). It's going to be cool, make sure you won't miss his session.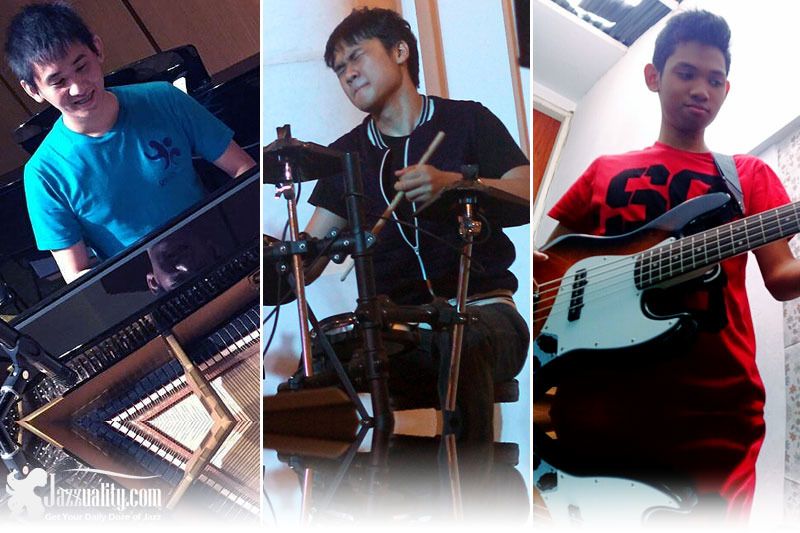 If you look at the poster, you will see that there is a famous music school in Bandung that has been supporting us since day 1. That's VMS, stands for Venche Music School. Established in 1988 by senior jazz guitarist Venche Manuhutu, this school has produced many skillful musicians especially in the jazz circle. This school as well is the pioneer of jazz school in Bandung. There will be a trio of young guns to represent the school, it's called The New Equinox.
By calling the band as The New Equinox means there's the old version of it. Yes, there was a band called Equinox, consisted of three players and active in the local Bandung jazz scene a couple of years ago. We haven't heard about them for some times, but now they are ready to embark a new journey. Two of the members are still found inside: pianist Yohan Gunawan and drummer Alman Naufal. But the bassist is now guarded by Venche's own son, Ezra Manuhutu. When Eza was younger he actually played saxophone and did very well with it. But now he's settled with bass. Back then with the first Equinox formation they played cool straightahead. With the new formation we expect the same too, if not even more since they should have been gaining more skill and experience over the years.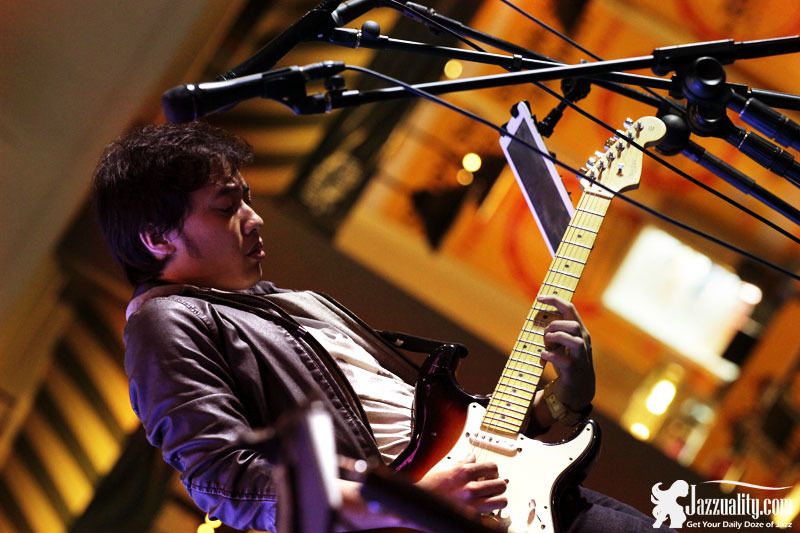 Next, Izky Mudza. We knew him for the first time when he came to Braga Jazz Walk #8 (http://jazzuality.com/jazz-event-report/braga-jazz-walk-08-the-report/) and took a short session right away on stage. Rizky Ahmad Mudzakir, that's his full name, can sing and play guitar just as good. He's capable in writing and arranging songs too. He embraces the roots, blues, so it's natural for him to get close and personal with rock, alternative and also jazz.
We haven't had him in this event since last June at the 14th edition (read the report here: http://jazzuality.com/jazz-event-report/braga-jazz-walk-14-the-report/). Performing in quartet formation he played both cover songs and originals. Recently he's just done with his single titled "Buatku Gila" ("Making Me Crazy"), sharing the story about a man who's madly in love for the first time, so madly in love until he feels like crazy. Since now the single is done, we think it's time to invite him again and get all the updates. This time he will perform also as a quartet with Roni Okta (bass), Maher (acoustic guitar) and Rangga (drum). Izky is a good musician that has it all. He is gifted, he's got the look and know how to hook the audience up with his charisma when playing on stage.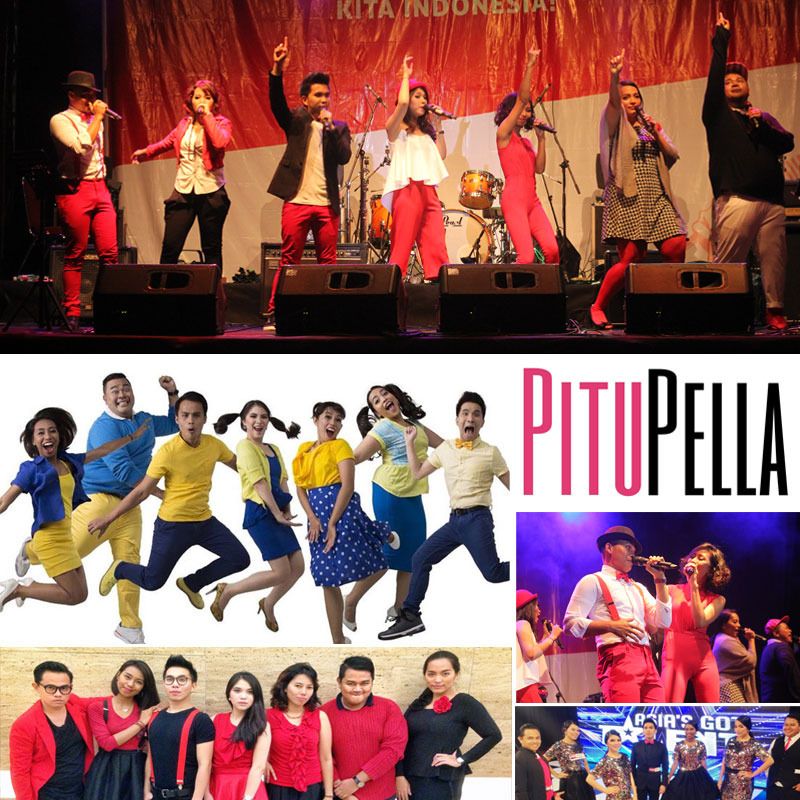 One question. How relevant is jazz without instrument? You are free to answer, but actually we can easily find many evidences of successful groups presenting jazz without using any of them. The voice is the original and oldest musical instrument as we believe no culture, even the most isolated one, that doesn't sing. In jazz, vocal has much more role. Not just simply sing, we hear the way singers match the instruments, improvise and have fun with scat singing. When it comes to vocal harmony group, we love legendary groups like The Manhattan Transfer, New York Voices, or the modern ones like Duwende who surprisingly gained so many audiences when they came to Java Jazz Festival some years ago.
Speaking of the modern acapella group, we are proud to introduce a fresh group of seven people, consists of 4 females and 3 males who are highly passionate in singing. Each of them has their own voices that creates harmony. They have made many of achievements so far, and the good thing is, they are only just begun. Not only they do great vocal harmony, they utilize beatboxing and fun theatrical acts. We are proud to have them in this edition. The group is called PITUPELLA.
Pitupella is built under 7 heavily talented singers: Priskilla Ferolita (alto), Ayonk (tenor), Jesse Thomasmore (bass), Gloria Marina (sopran), Siska Napitupulu (arranger/beatbox), Geraldine Sianturi (sopran) and Michel Benhard (tenor). One of the tenors, Ayonk is also the cast of Laskar Pelangi and popular Net TV's serial, Masalembo. What you have to know about this group is that their strength is not only their voices but also their unique arrangements and style. Pitupella is the alumni of Asia's Got Talent, Johor Baru representing Indonesia (aired on AXN, 2015) and one of the finalists of Indonesia Mencari Bakat season 4. They landed on more and more stages ever since, from churches, malls, to the latest huge landing on Indonesian Jazz Festival 2015 (http://jazzuality.com/jazz-event-report/indonesian-jazz-festival-2015-day-2-kita-indonesia/). We saw their show in that festival and loved the high fun factor they carry inside the performance. What a joy, they agreed to visit Braga Jazz Walk and shared the love to Bandung jazz lovers. If you love acapella, or at least you want to know how cool jazz sounds through the harmonious vocal of 7 people, no instrument involved, creatively arranged and fun to watch, do come to see Pitupella.
Interesting isn't it? If you agree with us, do come to Braga Jazz Walk and have fun with us. If there's still time, an open jam session will be available for you to grab. You can bring your favorite instruments (except drum and piano), let us know and we will gladly let you enjoy the stage. Remember, this event is 100% free! You can get the jazztertainment while having dinner with your friends and family, you can simply watch it from start to finish without having to purchase anything, or you can be a part of the game. There, we have said it all. See you there.
Braga Jazz Walk #16
Date: October 22, 2015
Time: 07:00 pm – 10:00 pm
Location: Braga CityWalk
Jl. Braga no 99 – 101, Bandung
FREE EVENT!
Featuring:
:: IZKY MUDZA ::
Izky Mudza – guitar/vocal
Roni Okta  – bass
Maher – acoustic guitar
Rangga – drum
:: BILLY ::
Billy Setiawan – guitar/vocal
Geby – drum
Jessy – guitar
Indra – bass
Panji – keyboard
:: THE NEW EQUINOX (VMS Jazz Trio) ::
Yohan Gunawan – piano
Alman Naufal – drum
Ezra Manuhutu – bass
and Special Performance by:
:: PITUPELLA ::
Priskilla Ferolita – alto
Ayonk – tenor
Jesse Thomasmore – bass
Gloria Marina – sopran
Siska Napitupulu – arranger/beatbox
Geraldine Sianturi – sopran
Michel Benhard – tenor