Braga Jazz Walk is going to reach its 14th edition. From one edition to another, we give our best in presenting multi colored jazz, played by variety of artists. From kids to seniors, the newcomers to experienced musicians, local, national and even international players have graced our stage with their music. What also makes us proud is the fact that the jam session has been proved to work ever since. The Braga Jazz Walk as the fruit of solid cooperation between us Jazzuality.com, Braga CityWalk and KPH Music provides a fun and friendly playground for just about anyone to play on. Now runs once a month on the second Thursday, we feature 4 bands/groups/soloists in each edition.
As we are heading towards the second week of June, here we come to Braga Jazz Walk #14. We are preparing a solid, colorful batch with mostly potential young guns. Electric and acoustic, from swing to fusion, traditional to modern, jazz standards to today's chart toppers, cover and original songs, all will be yours if you come and join the party.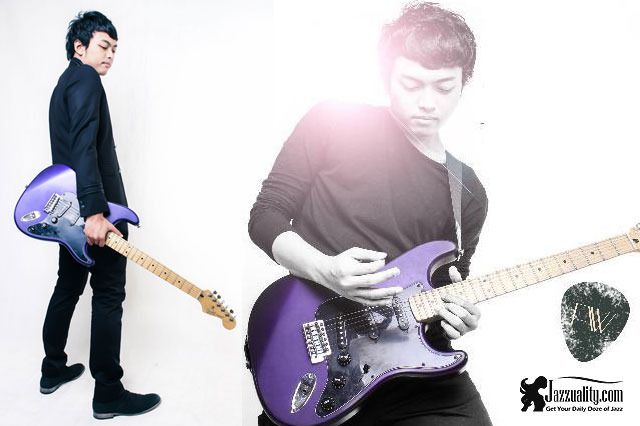 Now, let us introduce the featured bands/artists for this 14th edition. First, meet a rising star and the next big thing, Fabian Winandi. This young man's just made his debut in the recording field by releasing his selftitled album a month ago. The album which is available in our online store is produced by the man behind many successful artists, Ari 'Aru' Renaldi. He's also in charge of the arrangement for the album.
If you listen to the album, you will get something fresh directly from the first track. Fabian is great in playing guitar, the instrument that has been with him since he was still a kid. He has a great vocal too. He plays colorful music style by combining many elements like jazz, blues and funk inside his crafts, but he presents them chilled in eclectic pop, easy to enjoy by everyone. The content of the album? "About cheerfulness, love and life." he said. Plus, all songs reflect his true self. He has released a single titled "Mimpi" (Dream) that currently climbs the charts in many top radio stations. You can watch the video here: https://www.youtube.com/watch?v=WRUyJWDCWOA.
As the album is released indpendently under Demajors, we are proud to have him making some waves at Braga Jazz Walk. He's going to have full support by an all-star cast including Krisna Alda Radiansyah (bass), Iwan Popo (keyboard), Billy Ramdhani (saxophone) , Rully Parulian (drums) and Bruri Effendi (of Salamander Big Band, trumpet). Some of them should be familiar since they also play as Yura's band member. Come see him and listen to his song, and of course, do support him. This young man is the next big thing, no doubt.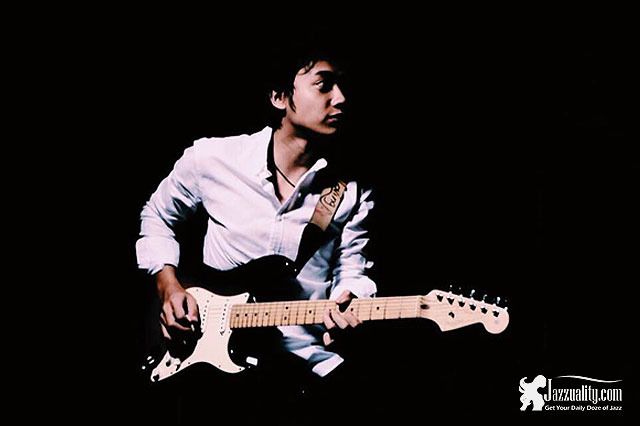 There's also another young man who plays guitar and sings in this edition. His name is Rizky Ahmad Mudzakir, better known as Izky Mudza. He already started playing guitar since junior high school and then moved forward to sing too after he reached the university. Izky loves blues and is inspired by many big cats from Eric Clapton, John Mayer to Gugun Blues Shelter and Josh Sitompul among others. Today he's working hard in establishing his solo career and soon will release his first single titled "Ini Cinta".
Izky is one of the highly potential new sensation since this man also has everything needed to success. He has visited Braga Jazz Walk and gave us some teaser in the 8th edition (http://jazzuality.com/jazz-event-report/braga-jazz-walk-08-the-report/). He made us stunned, especially when he put his voice into falsetto while pouring tasty music with guitar. We expect to hear more, so we give him one full session. For this performance, he's going to play with Praditio (acoustic guitar), Agustinus (drums) and Roni Okta (bass). He reminds us of John Mayer. If you're into his style, you're going to love Izky too.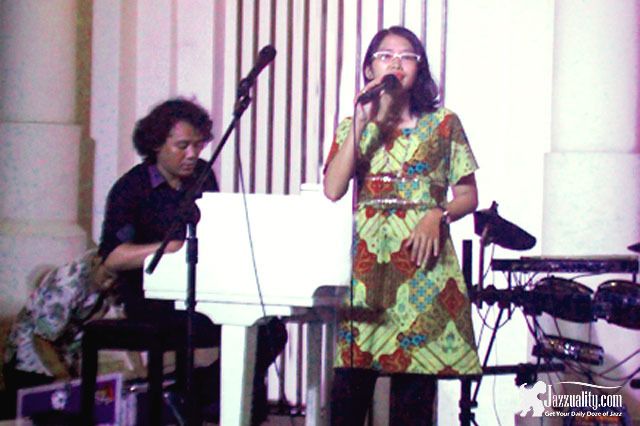 From the list of female jazz singers in Bandung, there's one name that you should take a look at. Her name is Tuti Iskandar, but better known as Misty. This stage name actually created by her students who called her 'miss' and 'ty', taken from the last syllable of her name. So, Misty it is. And coincidentally, she is into jazz and great in singing jazz and bossa standards with her smooth voice that has jazzy vibes attach in every breath.
For this appearance Misty will play with her beloved husband, the respected pianist YD Nafis who you will find in Tesla Manaf ft Mahagotra Ganesha and West Java Syndicate. It was Nafis who actually taught her to sing when she was still in junior high school. It's going to be cool to see them expressing love to each other on stage. Both of them are great artists, and the chemistry they share as real life couple will definitely add much values into their show. "Teach, music, arts are my favorite things", she said, it's time to enjoy some of her jazz-related passions, intimately.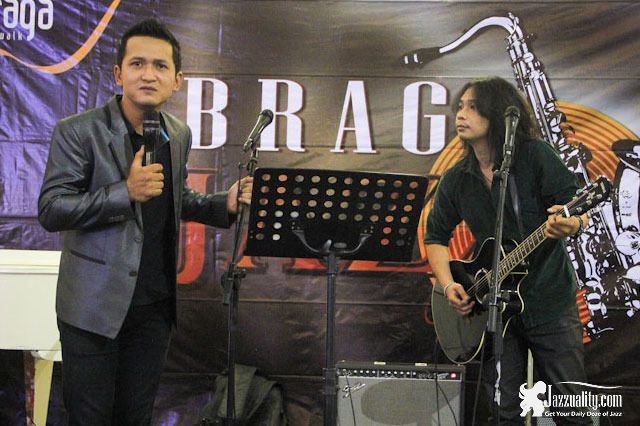 The last name to mention is Fearman & TNT. Fearman (Firman) is the man behind a successful band named Poinkustik. With this band he has performed all over Bandung and beyond, but since he's a great all-round singer, he has to establish his solo career too before it's too late. Fearman is not an ordinary singer because he can pin different styles as much as he wishes. He can go sweet and simple, he can give flawless manouvers in perfect pitch. He can climb the highest octave easily, he can reach the low keys without problem. He can climb the highest note like a rock star but he can also croon the way Michael Buble does. Joining him is TNT (Tinto Arief Anugrah), also an all-rounder but on guitar. We have invited him before in 8th edition of Braga Jazz Walk where they gave one charming and rich session in minimalist concept. It's time to bring them back again and see what they got this time.
Jam session will be available as usual after all the featured bands rest their case. Either you're a musician (from all genre) or singer, a pro or just hobby, you can always join the party. Let us know that you wish to jam, we will gladly prepare it for you. So many have tasted the fun, pleasuring jam session of Braga Jazz Walk. It's homey, it's friendly and familiar, you will feel at home while having the time of your life on stage. Trust us. It's really like that.
So there, we have said it all. This event is totally FREE of charge. 13 editions are passed, the 14th is just around the corner. We have prepared cool set of talents for you, just come and have a good time with us. See you there!
Braga Jazz Walk #14
Date: June 11, 2015
Time: 07:00 pm – 10:00 pm
Location: Braga CityWalk
Jl. Braga no 99 – 101, Bandung
FREE EVENT!
Featuring:
:: MISTY ::
Misty (vocals)
YD Nafis (piano)
:: Izky Mudza ::
Izky Mudza (guitar, vocals)
Praditio (acoustic guitar)
Agustinus (drums)
Roni Okta (bass)
:: FEARMAN & TNT ::
Fearman (vocals)
TNT (guitar)
:: FABIAN ::
Fabian (guitar, vocals)
Krisna Alda Radiansyah (bass)
Iwan Popo (keyboard)
Billy Ramdhani (saxophone)
Rully Parulian (drums)
Bruri Effendi (trumpet)