We began Braga Jazz Walk as a regular event in September 2014. By cooperating with the venue, Braga CityWalk and KPH Music, Jazzuality.com intended to make it as a regular jazz community event where we can support the musicians especially the young ones in order to keep the regeneration running. From time to time we also invited the successful bands not only from local Bandung but also from other cities like Jakarta so these youngsters could learn about many things from them. Long story short, we have made no less than 30 episodes including several special editions where we featured big stars not only from the capital but also from other countries like America, Italy, Mexico, Malaysia, Singapore and Australia. Speaking of style or sub-genre, we take it seriously to present the rich variety of jazz, from swing, bebop, straightahead to smooth jazz, fusion, jazz-rock, acid and pop groove, also Latins, Brazilian and so on. Above all, we want to serve wide variety of music by holding on to 'jazz by spirit', Meaning, anyone can showcase themselves on our stage, whatever their core is, as long as they have the spirit of jazz inside their soul and musicality. As a result, we have got heavy metal, hiphop/rap, traditional and even turn-tables on our stage.
Now we have entered the new year of 2017. Since the venue wishes to have a new name, the Braga Jazz Walk is now called BRAGA JAZZ NIGHT. Eventough the name is changed, we still keep the number of episode to make it easier to count. The schedule is also the same, on every third Thursday of each month.
As the third Thursday of January is getting closer, we are ready to launch the Braga Jazz Night #31. In sync with the mall's program, we are going to dedicate this edition to celebrate Lunar New Year. We are synching it to Braga CityWalk's programme by using the same tagline: "Night at Old Shanghai". This 31st edition is coming soon on 19 January 2017, starting at 7:00 pm all the way until the closing time of the mall. As usual, it's totally FREE of any charge!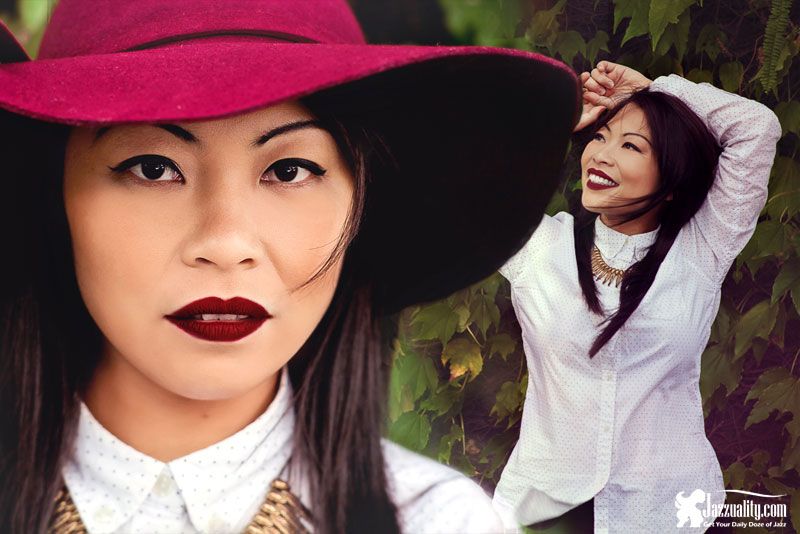 In a way, we like to call this first edition in 2017 as Shanghai-Sydney-Bandung connection. Curious to know why? Let's get down to business. First thing's first. In cooperation with Michelle Efferin and her ME Music Centre, we are proud to announce that we are going to feature an accomplished artist from the Land Down Under, Australia, JESSICA KUNG. Once studied at the same institute, Jessica and Michelle finally reunited again after 11 years.
Jessica Kung is a vocalist of the highest degree who is also captivating and charming. With such gifted voice and experience, she is excellent in any kind of performances, from fronting a large band to an intimate duo. She is versatile in an array of genres ranging from Jazz to Latin, Pop, Soul, Gospel and RnB, bringing charisma and finesse to all her performances.
She worked on enhancing her gifts early. She studied vocal technique and approach with Bob Tasman-Smith in her teens then went on to study with some of Australia's finest musicians, most notably Sean and Greg Coffin, David MacRae, Mark and Tracy Costa, at the Australian Institute of Music (AIM) in Sydney. In 2007 Jessica graduated from AIM with a Bachelor of Music (Hons). Soon after, she joined the well established jazz-gospel vocal ensemble Jubilation, led by Joy Yates and David MacRae. As one of the most respected and revered vocal groups featured in the Woolworth's Carols of the Domain, as part of Jubilation Jessica has worked the likes of Jimmy Barnes, Jessica Mauboy, Paulini (Australian Idol), Samantha Jade (X-Factor), Delta Goodrem, Leo Sayer, Deni Hines just to mention a few.
Aside of an artist, Jessica is also a teacher. She is passionate about sharing her knowledge and experience, in hopes to mentor, teach and equip young singers and musicians with the necessary tools they need flourish in their own musical journey; whether that be for leisure or for a future in the music industry. That's why while she is visiting Bandung, not only she will perform in this event, she also gave Vocal Masterclass on Wednesday, 11 January 2017 at ME Music Centre.
For this event, Jessica will get the full support from her dear friend, Michelle Efferin. other than Michelle on piano and her husband Richard Sirait on drums, Ogie Samuel (guitar) and Iwan (bass) are completing the band. Three young singers from ME Music Centre: Patricia Angelica, Madeline and the 'ukulele girl' Celline Indrawirawan are joining the group as well.
This kind of chance doesn't happen often. For you who are looking for a fine female jazz vocalist from Australia and see her collaboration with the team of well established music school in Bandung, make sure to come and enjoy the intimate and warm session with her right here at Braga Jazz Night #31.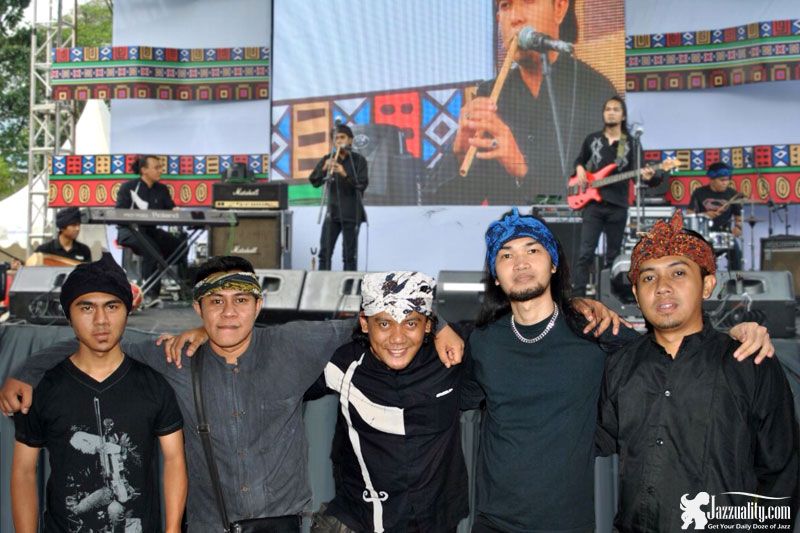 West Java, where our hometown Bandung stands as the capital is rich with many things, including its Sundanese ethnic music. While some are keeping it traditionally, some musicians step forward to explore further by fusing it with modern, Western music.  Speaking of which, we are happy to bring back the great WEST JAVA SYNDICATE to our event. This band brings a journey to the Parahyangan land and spirit by using the progressive jazz as the universal language.
West Java Syndicate came alive in 2010 through the brain of its drummer, Zahar Mustilaq. As we mentioned before, the band borderlessly combines two spheres: the Western jazz, blues and rock and traditional Sundanese music. The modern instrument is equipped furthermore by YD Nafis (piano), Dede SP (bass), while on the other corner they have Randy Gevenk on woodwind section, having tarompet (Sundanese trumpet), karinding (traditional instrument made of bamboo and midribs of palm trees), bamboo flute and other traditional instruments and IpinZbet on kendang (the Sundanese traditional double-headed drum).
In early 2013 they went into the studio resulting an EP titled "Albeum Leutik" (Sundanese for Mini Album), released worldwide on November 2013. During the period of 2015-2016 they got some important shots. one of those was when they performed for Asian African Carnival 2015. One of their proud member, Randy Gevenk got a scolarship to continue his study to China. While waiting for Gevenk to come home for a holiday, they worked on the concept for the new album, and did the recording immidiately when they got Gevenk back. The recording session was done at the Studio 8, known as one of the best studios in Bandung. This studio which is owned by Andry Mandera has become a favorite destination for national artists to do their recordings. According to Zahar, they are currently in mixing and mastering process. Once its done, the album will be launched in early 2017.
Just by looking at the formation and instruments, you should be able to guess their unique musical scope. Maybe, but allow us to inform you that these guys brings dialogues or conversations too on stage using their instruments. We suggest you to listen and watch their performance, because before that, you ain't see nothing yet. Multi-dimensional East meets West music, challenging yet easy to love, plus entertaining and interactive, you will be surprised by their show.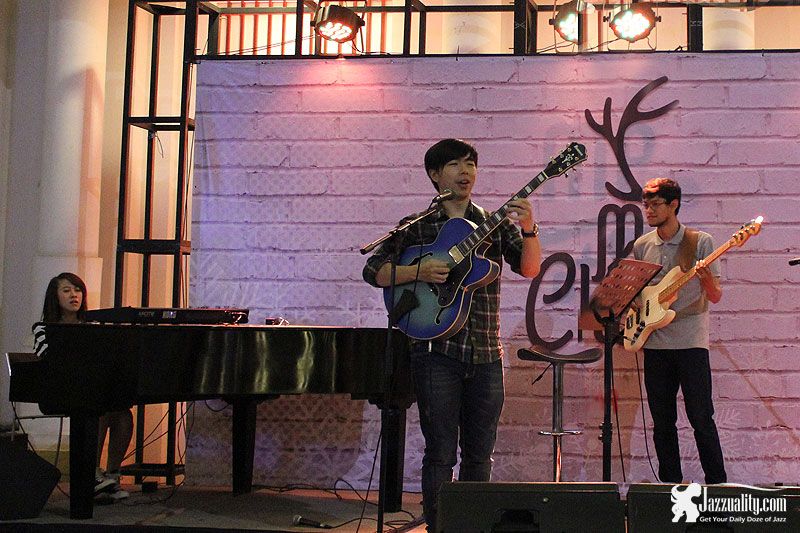 Other than West Java Syndicate, this edition also marks the return of a fusion band, 5th AVENUE. This band has begun their journey since 2009 but found their first solid grip in 2012. After that, they have been through some changes, both in personnel and formation. What's cool is that the band still keeps its existance, even bagged more and more achievements and gets better as time goes by. One of the shiny achievement is in late 2014 when they became one of the winners of Jazz Goes to Campus Band Competition, and their guitarist/founder Chris Alfeus received an award for being the Best Guitarist in the competition.
Today the core formation consists of founders, real-life couple Chris Alfeus (guitar) and Stella Inke (piano), and Ilham Septia Inda Nugraha (bass). To complete the shape, the band brings in fellow musician Ryan Napoleon on drums.
Funk, pop, rock, avant garde, ambience, snyth can be found inside their music packed in jazz. The frontman Chris often becomes the highlight since he can sync his voice to the melody he plays, singing and playing the same note or at the interval of an octave, the way George Benson does. The players are individually good, and as a team they are rock solid and strong. They have been doing cool covers, but they do have their originals which for us should go into the recordings. For you who fancy jazz fusion with guitar in front, 5th Avenue won't dissapoint you.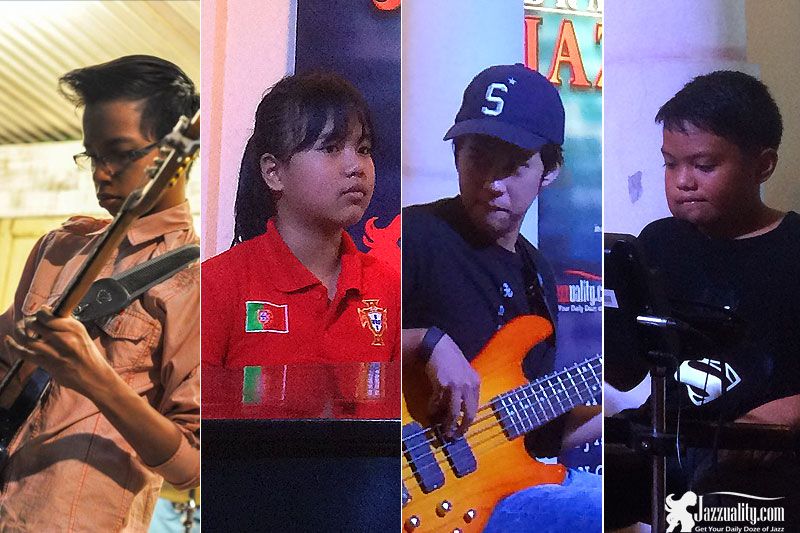 As we have said many times before, despite of all the instability and other problems this country is currently facing, one thing remain certain: it never runs out of talents; including or maybe, especially in jazz. What's even more amazing is that many of them rise very early. We are excited to welcome a quartet of amazing kids for the first time to this event. The band is called The BFG (Best For Groove).
Although the band will play for the first time, the personnels are actually no stranger to us. Look at the pianist for example: Nadine Adrianna. We have featured her many, many times: from solo to trio to combo. In fact, she started her journey actually right here in this very event. This little girl is still 10 years old, But other than having unbelievable skill, she already has no less than 5 original compositions at this current time. As she is currently mentored by 'the teacher of teachers' Imam Pras, we know that she is still evolving. Sky is the limit, Then, there is Vico Wibowo, a multi-instrumentalist who plays guitar and piano just as good. Other than playing the instruments, he sings too. Two other players are 19 year-old Sean Zuffar on bass and Raihan Ardisoma, 13 years on drums.
The prototype of this band was also written in this event under the name of Nadine Adrianna and Friends, playing for Ramadhan edition in mid 2016. Three of them: Nadine, Sean and Raihan were found inside the band. But then a couple of months ago, Angga Wardhana of Butterfield Jazz Society strengthening the concept, giving them directions and built the unit as The BFG. They are currently working on an album and aiming for Java Jazz Festival 2017. Before that, let's enjoy and give our support to these young lions. We know how good they are, do come and see yourself.
The Braga Jazz Night : Night at Old Shanghai is coming next week on Thursday, 19 January 2017, starting at 7:00 pm at the frontyard of Braga CityWalk. For you who doesn't know us or our event, since the beginning we like to keep any of our event totally FREE of any charge. If we still have time, we will carry on with an open jam session where you can participate in. If not, you can still enjoy the performances or showcases with the rest of audience. The artists from Syndey and Bandung will join hands inside the 'old Shanghai' environemnt, where you can catch a wide array of jazz from swing to bop to fusion where some traditional Sundanese music including pentatonic scales and traditional instruments are included. All said. Mark your calendar, don't miss this! Look forward to have fun jazzy times with you!
BRAGA JAZZ NIGHT #31 : NIGHT AT OLD SHANGHAI
Date: Thursday, 19 January 2016
Time: 07:00 pm – 10:00 pm
Location: Braga CityWalk
Jl. Braga 99 – 101, Bandung
FREE EVENT!
FEATURING:
:: JESSICA KUNG (Sydney, Australia) ::
Jessica Kung – vocal
Michelle Efferin – piano
Richard Sirait – drum
Ogie Samuel – guitar
Iwan – bass
Celline Indrawirawan – vocal
Madeline – vocal
Patricia Angelica – vocal
:: WEST JAVA SYNDICATE ::
Zahar Mustilaq – drum
YD Nafis – piano
Dede SP – bass
Randy Gevenk – woodwinds (including tarompet, karinding and bamboo flute)
IpinZbet – kendang
:: 5th AVENUE ::
Chris Alfeus – guitar
Stella Inke – piano
Ilham Septia Inda Nugraha – bass
Ryan Napoleon – drum
:: THE BFG ::
Nadine Adrianna – piano
Vico Wibowo – guitar
Sean Zuffar – bass
Raihan Ardisoma – drum