The previous edition of Serambi Jazz presented a collaboration between Benny Lackner Trio and Indonesian Azfansadara Karim and Johanes Radianto held twice: in Bandung (October 15,2014,  http://jazzuality.com/jazz-event-report/serambi-jazz-2014-benny-lackner-trio-ft-azfansadra-karim-and-johanes-radianto-the-report/) and Jakarta (October 16, 2014). Since Serambi Jazz is a two monthly program, another episode is ready to launch in the first week of December. As the last edition was very special, one may wonder who will be placed under the spotlight and what concept will he bring. The answer is here. To close the 5th consecutive year of Serambi Jazz, the final show will feature a brilliant musician. He is a pianist, composer, arranger, music director, lecturer, producer and orchestrator (you may add a 'creator' too). Jazz is clearly his thing, but interestingly he always go extra miles by inventing unique and distinctive concept. He's none other than Boby Limijaya, presenting his newest concept called BOBY LIMIJAYA QUINTCHESTRA. This concert will be held on December 4, 2014 starting 7:30 pm at GoetheHaus, Jakarta. As usual it's presented free by Goethe Institut Jakarta.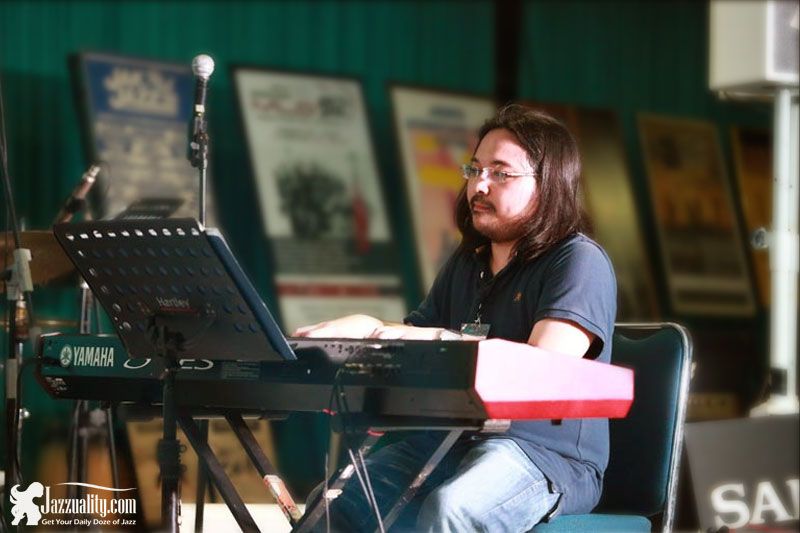 Before we take you deeper into his new Quintchestra, let us introduce you to Boby Limijaya first and his previous creations. Let's begin with a little historical background. Boby Limijaya was born in Tangerang 34 years ago. He already showed interest not long after he was born and already played when he was still 6 years old. He graduated from Pelita Harapan University, majoring piano classical and then continued his formal education to Berklee College of Music in Boston USA with the scholarship. He took dual major in Berklee: Jazz Piano Performance and Jazz Composition.
Being a great student he grabbed Herb Pomeroy Award in 2009 for excellence in jazz composition by Berklee. His experiences gained by performing in many prestigious events such as Java Jazz Festival (2005, 2006 and 2012), JakJazz Festival (2006) besides appearances in smaller scenes. He was once the keyboardist of Andien (2004-2006), worked as the arranger for Christmas Album (2007) and the creator/music director of "Give Thanks" concert in 2006. Known as an active participant in jazz communities in Jakarta and Tangerang, nowadays he has his own orchestra, also works as an arranger and orchestrator, a lecturer and pianist plus band leader of the famous trio, B3.
From what we see, he plays jazz in wide covering area, meaning he doesn't stuck in one particular style. He's expressive when placed behind the piano, he conducts his orchestra like a pro. And like we said earlier, he has many ideas and knows how to cook it. His latest CD received critical acclaims, both for his unique concept and his efforts to record it. If normally a band utilizes 4 to 6 brasses, he expanded it into 8 with 2 trumpets, 2 trombones, one alto and tenor saxophones plus clarinet and flute. Calling it Boby Limijaya 8 Horns, it was neccessary for him to go all the way to Budapest. He played with Budapest Jazz Orchestra and recorded the album in there. Not a normal path to take, but the CD's released as a beautiful package where the bop and staightahead eras all the way to 70's jazz-rock fusion live in, plus the addition of rich multi-layered sounds created by these 8 horn players. We have written an comprehensive article about it. You can read it here: "Boby Limijaya 8 Horns with Budapest Jazz Orchestra: A Fine Jazzchestra's Journey" (http://jazzuality.com/album-reviews/boby-limijaya-8-horns-with-budapest-jazz-orchestra-a-fine-jazzchestras-journey/). The album's titled "Journey". If you haven't got it yet, you can order it to us via this link : http://store.jazzuality.com/product/boby-limijaya-journey/.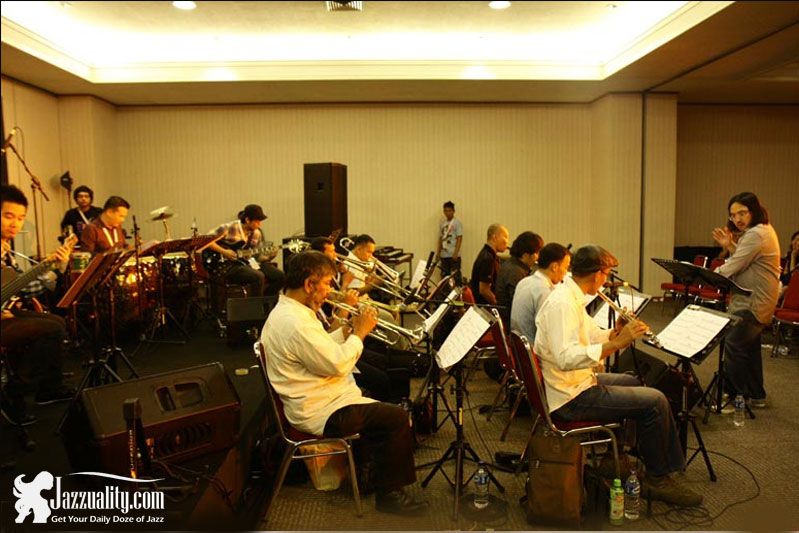 Now, let's move on to the main subject, his new Quintchestra. What he means by Quintchestra is the combination of jazz quintet with orchestra, plus the flute and clarinet that he has used in the 8 Horns concept. "Basically I got reference from Michael Brecker Quindectet. I just want to try combining the jazz quintet concept with string orchestra and clarinet and flute." he said. But this Michael Brecker's 15-piece brainchild which was established in 2003 is not the only source of inspiration for Boby in giving birth to his Quintchestra. He expands his reference by listening to Metropole Orchestra and todays popular New York-based fusion band, Snarky Puppy.