There are so many jazz events in Indonesia, but it's not often to find something unique like this. Two guitarists around the same age that share the same passion in music by playing the same instruments but reside in different cities join forces in organizing an event with the intention to promote their new album which, once again, coincidentally released during close period of time. They are Tesla Manaf and Gerald Situmorang. And the event they are making is called "Duality", an Album Showcase set to be held in two cities: Jakarta (Indro Harjdodikoro's Jazz Spot at Rolling Stone Cafe on September 8, 2014) and Bandung (Lawangwangi Creative Space on September 12, 2014).
They chose "Duality" as the name based on the fact that it's made by two different person that has different approach/style by using guitar as the medium but they have the same need. The collaboration occured since they have the same vision, that is to produce works as many as possible and share it to the public in the shape of album on CD.
Let's take a closer look at them one by one.
TESLA MANAF
As a guitarist, Tesla is the kind of brave young man that's willing to risk everything in order to pursue his dream to become a musician. And he's never stop making something. He had a duo with Bayu Kristianto called Bayu & Tesla, another duo with Ivan 'AJ TheReal' Jonathan (Ivan & Tesla) then with Grace Sahertian (Grace & Tesla), a trio called G/E/T (with Gallang Perdhana Dalimunthe and Edward Manurung) and of course his collaboration with the Balinese gamelan ensemble from Institute Technology of Bandung (ITB), Tesla Manaf feat Mahagotra Ganesha. They have released one album titled "It's All Yours" which turned out to be a highly acclaimed album that got fantastic response from the market directly after it's release two years ago, totally independently. On May 23 he released a repackage edition of it with indie label DeMajors (read the info here: http://jazzuality.com/jazz-news/tesla-manaf-feat-mahagotra-ganesha-its-all-yours-reissue/) with two new tracks. A success story that finally came to the man who deserved it most of all.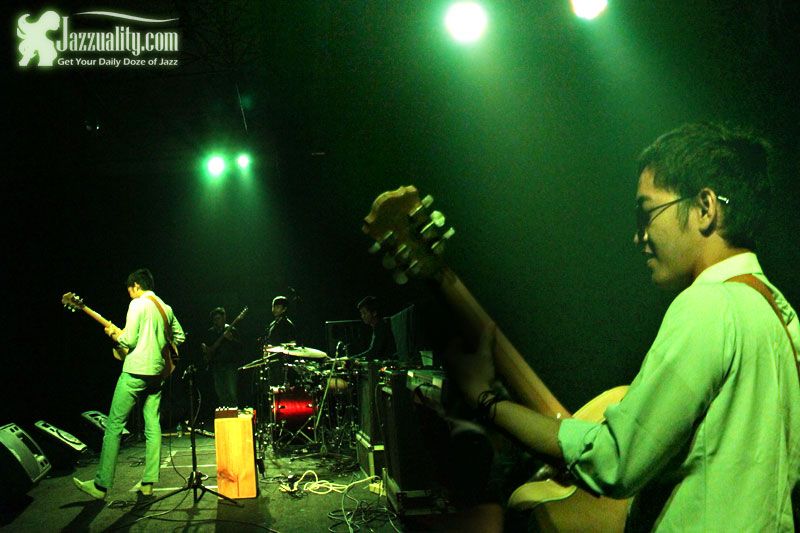 But the success story doesn't stop right there. About a year ago Tesla attracted the USA Label MoonJune Records that made him a fresh, new recruit from Indonesia after simakDialog, Tohpati Ethnomission, Dewa Budjana, Ligro and I Know You Well Miss Clara. Tesla quickly worked on the concept and came out with something he called progressive acoustic experimental music. As a quartet with Rudy Zulkarnaen (contrabass), Desal Sembada (drums) and  Hadis 'Hulhul' Hendarisman (clarinet/sax) he exlores the more high-classed artistic style of jazz that could simply place him among the top ranks of jazz guitarists in the world. We have heard some of the songs and feel really proud of him.
More about this upcoming album, his debut with MoonJune Records will be released soon in November 2014. From Tesla himself we got the news that it's going to be two albums in one CD. One will be the Tesla Manaf ft Mahagotra Ganesha "It's All Yours", and the Tesla Manaf Quartet with the title that's kind of naughty, "A Man's Relationship with His Fragile Area." This title track will be played for the very first time in both of the concerts.