It's still fresh in our mind when the Executive Student Board (BEM) of The Law Faculty of Padjadjaran University made a big breakthrough in 2008 by establishing an annual jazz event they called Kampoeng Jazz. When we heard about it, we knew it was as a start of something big. If before we only got Jazz Goes to Campus in University of Indonesia which has been running for more than 3 decades, we could be proud that Bandung also has an annual jazz festival held in campus, presented by the active students of each year.
This is not the only event made by the students, but while many are struggling to keep their event alive – some promising ones have even gone -, Kampoeng Jazz keeps its existance very well. Not only the event has never missed any year, it has been growing bigger too. Other than the local music fans, this event attracts international jazz afficionados too. In 2014 they made a big breakthrough by welcoming no less than 7000 people enjoying each and every show. Another important thing, this event has been presenting international bands and artists ranging from the popular, iconic bands to even legends. The list of the names have been great. MYMP from Philippines (2010), Tahiti 80 and Sabrina (2011), Sondre Lerche and Tetsuo Sakurai (2013), Renee Olstad, Tortured Soul and French Kiwi Juice (2014) and Copeland (2016).
Now here's the good news. The 9th International Kampoeng Jazz is just around the corner! For year 2017 they are carrying the concept and theme of "Our Homage for Our Hometown, "Relive the Authentic Culture" , meaning that Kampoeng Jazz is presenting a jazz festival as a homage to Bandung, the city of Indonesian musicians.
So what's new this time? From the committee we got the information that the 9th International Kampoeng Jazz is divided into two big, connected events: the Pre-Event and Main Event. They make it this way as an effort to bring Kampoeng Jazz closer to the society.
First, let's see the Pre-Event Kampoeng Jazz. This pre-event came in the form of public discussion under the name of "Bandung Lautan Musisi" (Bandung, sea of musician) by using "Bangkitkan Kembali Musisi Jalanan" (Revive the Street Musicians). It was held on February 4, 2017 featuring Ujang Rahmat 'Gebeg', Andi from 'Institut Musisi Jalanan' and Aris Tanto 'Burgerkill' as the moderator. Fire Dance performance and some street musicians from around Bandung were merrying this pre-event which was held at the Teras Cikapundung starting at 6:00 pm.
The main event of The 9th International Kampoeng Jazz is coming soon on Saturday, April 29, 2017. There will be 2 stages to accomodate plenty and variety of performances. For this year, the lineup should be able to reach the youngsters. While some will have their debut on this event, some others are going to mark their return.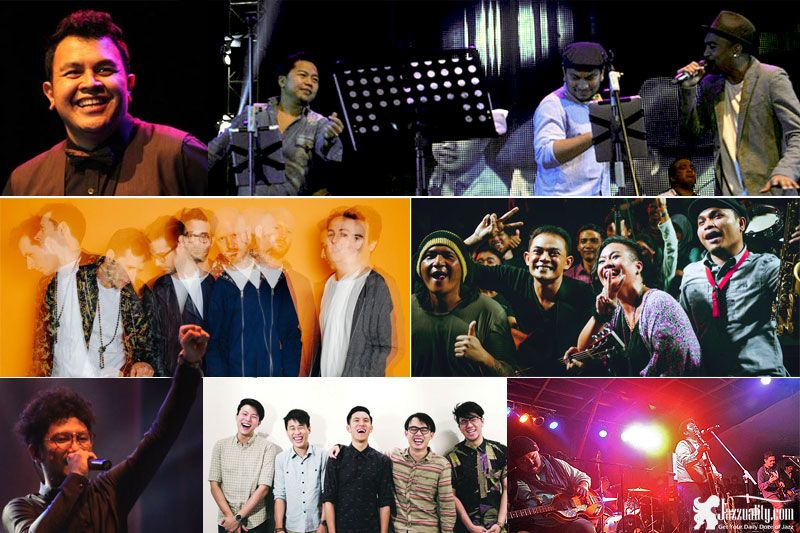 There will be top stars/frontrunners in today's music scene like Tulus, Kunto Aji and the trio of big cats established in 2011, Trio Lestari. This trio needs no further introduction to how famous it really is, but just as a reminder, let's just say that it's a home of three superstars: Glenn Fredly, Sandhy Sondoro and Tompi with amazing line of musicians. Then there will be two other famous indie bands with remakable careers over many years: Bonita & the Hus Band which just celebrated its 8th anniversary and SORE, a one-of-a-kind band with almost 15 years illustrious career who makes vintage feels modern by their ability to fly from jazz to rock without having any turbulence. The fast rising newcomer Teddy Adhitya is also on the list.
Representing the international artists are the breezy electronic funk band from London consisting of hip-hop producer, classical composer, house DJ and singer-songwriter, PREP.  Then Rai Thistlethwayte aka Sun Rai who managed to get more than 1 million listeners on Spotify has also confirmed. A comet from our neighbouring country Singapore, Take Two was supposed to perform, but we just received the update from Kampoeng Jazz that this gig is cancelled. We notice there are bands joining this year's fest like 5Petani, Titik Awal, Albert Dragtan Quintet, The Bandos, FLO and Scrapbeat from Bogor. Some more are to be confirmed. We will keep you updated the best we can.
After 8 great years, the Executive Student Board of The Law Faculty of Padjadjaran University is ready to make the 9th International Kampoeng Jazz Festival last long in your memory. On behalf of the committee, we invite you guys to be a part of this. Not only you will be entertained, your attendance will support the life and continuation of this event.
The 9th International Kampoeng Jazz (2017)
Date: Saturday, 29 April 2017
Time: tba
Location: Campus Ground Universitas Padjadjaran, Jl. Dipatiukur no 35, Bandung
For further info and ticketing, follow Kampoeng Jazz's social medias and website:
– http://kampoengjazz.net
– Twitter: kampoengjazz
– Instagram: kampoeng_jazz
or contact M Hafiz : +62 82141524149