No one loves problems in their lives, but we can't deny that problems actually provide opportunity for us to learn many things. Problems can make us smarter, wiser and stronger, it can even give us a chance to have a better outcome.
Why we say such things related to what we see from the progress of Kampoeng Jazz. In its 6th edition they just experienced something terribly inconvenience. As you might already know, it was designed to be held on March 22nd, 2014, but just two weeks before the D day, they failed to get the permit from the police. According to the official statement released by the  Chief of the Indonesian National Police, no public event allowed during the campaign period for legislative election. The cancellation caused them major loss especially in finance or maybe placed the credibility in jeopardy. But as we always believe, all's well that ends well. After we heard some buzzes about the new date, yesterday the committee from The Executive Student Board (BEM) of The Law Faculty of Padjadjaran University have held a press conference located at the Law Faculty of Universitas Padjadjaran. There, they explained everything and let us know about the new date, officially. So guys, it's confirmed that The 6th International Kampoeng Jazz Festival year 2014 is set to erupt on May 3, 2014. Amazingly they still kept most of the lineup with lots of mouth-watering new ones.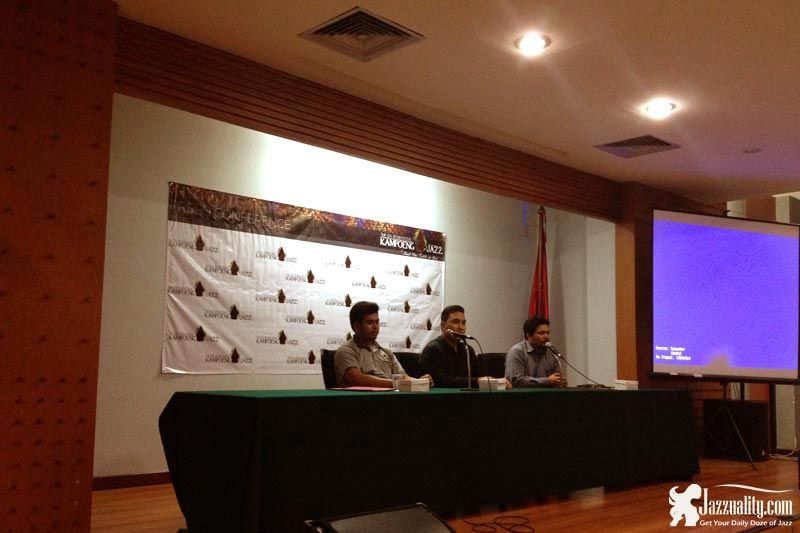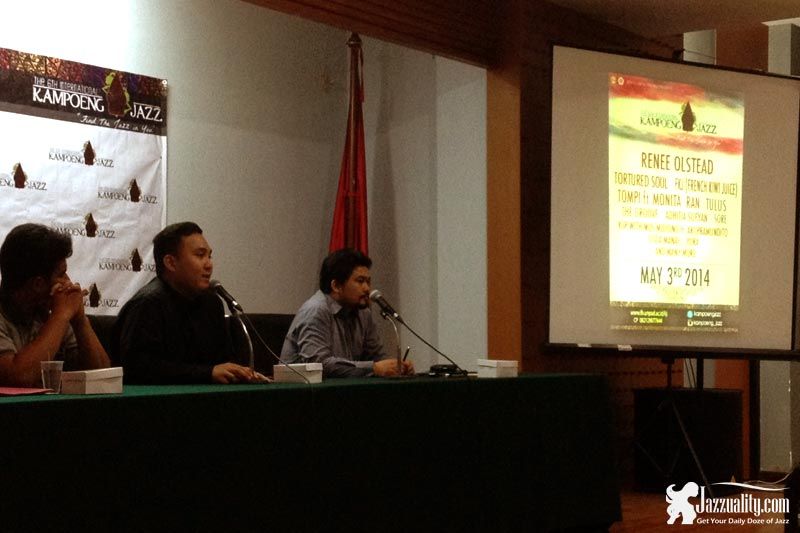 The press conference was hosted by the head of BEM Mukhlis Gumilang, the Project Officer Eka Panjinegara and a representative of the Deanery, Mr Tajudin, S.H., M.H. While Mr Tajudin explained that the lecturers and deanery will always support students' activities including this annual jazz festival, Mukhlis and Eka gave much deeper explanation of the current situation and the reason behind the reschedule. "This event is never meant to show-off but a media of creativity for the Law Faculty of Universitas Padjadjaran, especially in art, in music and specifically in jazz", said Eka. He also stated that it was  hard for them, yet he could understand the situation totally. "It's not a set back for us, but it's actually a challenge to be better." he said.
So, what's interesting about this annual festival? Well, we can say there are a lot of things that can be highlighted from it. First of all, it's made by the university students, who, as we know are already burried under tons of homeworks, tasks, lectures and other activities. For this, we should give them credits. Second of all, this event has been running constantly with rising trend. Progressive, dynamic and improved, just like how jazz is. Kampoeng Jazz is still in its 6th year, yet they manage to gain awareness from music lovers, especially the young and trendy part of the society who don't only go to the music fest just to enjoy the music but also to fulfill their lifestyle needs. Kampoeng Jazz has been showing good effort to answer it all throughout the years of service. Other than these, this celebration has been made wider than just serving up the music. Meaning? Hey, you can find variety of foods, cds, music-related stuffs and other kind of goodies being spread all over the site. It's more than just a music fest, it's actually, and really is, a haven for everyone with jazz scent found all around.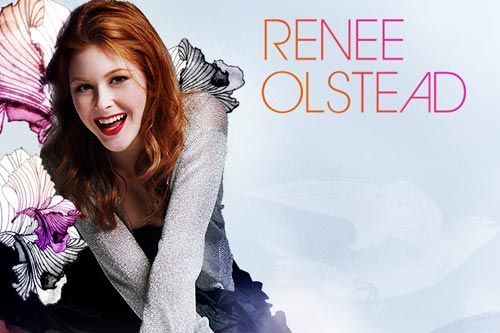 Renee Olstead, one of the international artists for Kampoeng Jazz 2014 (photo taken from her official website)
Now, and probably the most important question of all, who are the artists listed in the new lineup ? Prepare to hold your jaw, because it may drop. Here, let us spill them and spoil you up. The international acts are still coming, they are Tortured Soul, a house music trio based in New York, the ever-lovely-even-David-Foster-fell-in-love-with-her-stunning-voice Renee Olstead and the quirky name that sounds like a fresh thirst quencher FKJ (French Kiwi Juice).
You might see some major names have dissapeared from the previous list like Maliq n D'Essentials and Kahitna.  But hey, fear not, because the replacement are just as big as those giants with even more in  quantity. Won't your jaw drop to see Tulus, Tompi feat Monita Tahalea, RAN and Sore now enters the new list? If that's not enough, you will also get the very long established Bandung vocal harmony/ensemble KSP with Mus Mujiono featuring younger him, Ari Pramundito, the ageless band The Groove,  acoustic romantic singing guitarist Adhitia Sofyan,  Tesla Manaf, Yura, Out of 7 and many, many more. Let's not forget the winners of Kampoeng Jazz band audition such as iPad (now called Mahesvara), N.Y.P and All Voices. No less than 22 bands/performers will be ready for the sixth edition, said the project officer. See the lineup? It's 100% exciting!
How obvious that this event is improving in so many ways. Not only they managed to get some awesome international acts to come to Bandung, this year they will have not one anymore to be the place where crowds were concentrated, but two stages to be played simultaneously (the second stage is being taken care by Klab Jazz. Thus, besides the main stage who holds plenty of big cats, the second stage will give you extra jazz-citement.
With the theme "Find The Jazz In You", this festival has held many pre-events by coworking with Klab Jazz, also some events made by us like in Terraz Jazz at Citylink and Braga Jazz and Jam at Braga Citywalk. With many pre-events and the majestic main event, there will be plenty of time for you to find the kind of jazz that you are.
This event is also really generous. Think of it. You can enjoy all the world class performances – and a lot more – with considerably affordable fee. With so many stunners in the artist list, they don't even feel the urge to rise the ticket price. Instead, they release even lower price, only IDR 100.000 for all show! If the original price is already low, they have given earlybird prices long before the main even begin or in some special occassions. So if you're still having an acute jazz lag after the big atomic jazz bomb in Jakarta last March, the treatment is right here in Bandung. This is the next stop, the next ground zero, the next destination, a must visit. Grab your favorite people and go, find the jazz in you!
THE 6th INTERNATIONAL KAMPOENG JAZZ "Find the Jazz in You"
Date: Saturday, May 3, 2014
Time: (tba)
Location: Campus Ground Universitas Padjadjaran, Jl. Dipatiukur no 35, Bandung
Ticket price: IDR 100.000
Ticketing: go to http://fh.unpad.ac.id/kj/ (for online ticketing) and/or follow @kampoengJazz