It's always fascinating to see bands that stand the test of time, especially those who have stong concept and filled with world class quality. SimakDialog is definitely one of the fortunate bands. This cross-ethno jazz ensemble has been running for 22 years and counting. Their 'west meets southeast' concept is an amalgam of jazz spirit that lives inside Sundanese kendang rhytmic pattern and the influence of other genres like classical, neo classical, Middle-Eastern and Asia.
Other than 7 released albums – Lukisan (1995), Baur (1999), Trance/Mission (2002), then Patahan (2005) which started their international journey under USA-based label MoonJune Records: Demi Masa (2008), The 6th Story (2013) and Live at Orion (2014) – the personnels are always looking for live performance as a wway to share their mind-bending music concept with the listeners/audience.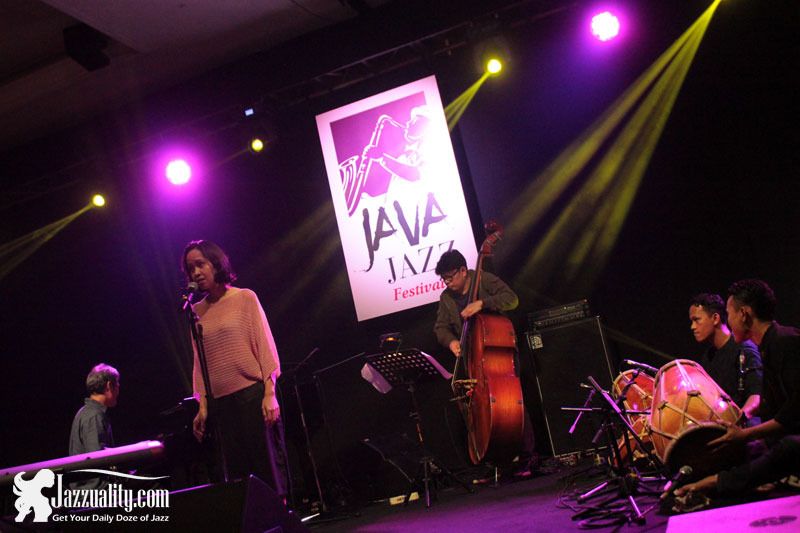 simakDialog's performance at the Java Jazz Festival 2015 (photo by Mia Damayanti)
Here is an interesting announcement. SimakDialog is going to launch a concert at the Gedung Wayang Orang Bharata (The House of Human Wayang Bharata). If usually this house contains performances from one of the oldest Wayang orang groups existing in Jakata, this time jazz will land big in there. This comes right on time, as the house plans to bring something different than what they have been doing since 1972. Now finally jazz will be added inside their menu. Through the talks between simakDialog's founder Riza Arshad and Wayang Orang Bharata, they agreed to bring in jazz that has thick traditional nuances.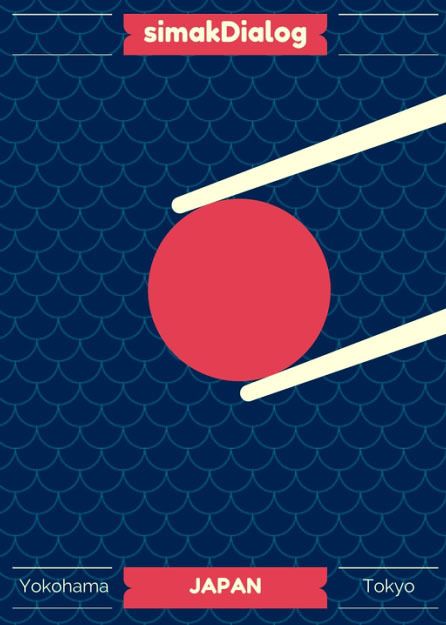 This concert will also stand as the start of simakDialog's tour to Japan for the first time. There, simakDialog will perform at Promenade Jazz Festival in Yokohama on October 11, 2015 and two solo concerts in Tokyo (at Yagi ni Kiku and at the venue of Montreaux Jazz Fest Tokyo, October 12 and 13, 2015). This series of concert in Japan continues simakDialog's international touring such as the USA tour (2013-2014), China (2014), JazzAhead!Bremen, Germany (2011), The Kathmandu Jazz Festival/Jazzmandu Nepal (2010) and Miri Jazz Festival, Malaysia (2010).
Through various formations simakDialog has shown the wonder of musical creation which has been built in never ending innovation and exploration for 22 years. Since their performance at Java Jazz Festival 2015 last March, simakDialog made an interesting change by bringing Mian Tiara, a vocalist who also has a strong character. Other than the founder, key-wiz Riza Arshad on piano/synths, the recent simakDialog's formation features Cucu Kurnia (Sundanese Kendang/metal percussion) and Rudy Zulkarnaen (acoustic/electric bass). This formation is more compact with only 4 players inside but the concept is still very well kept, if not even broader and bolder than ever. From what we saw at that moment, we knew they should carry on with this new concept, and they seemed to agree by having this exact format to fly wider in 2015.
If going to Japan is too much, we suggest you won't miss their concert at Gedung Wayang Orang Bharata. This concert is just around the corner, no longer than this Wednesday (October 7, 2015). The good news, you don't have to pay anything as this concert is FREE.
For us, simakDialog is one of the remarkable ambassadors that can show the awesomeness of Indonesian talents especially when it comes to jazz and its encounter with our own musical heritage. Should you still have no important schedule this coming Wednesday, do come to the concert.
SimakDialog Live at Gedung Wayang Orang Bharata
Date: Wednesday, October 7, 2015
Time: 08:00 pm – onwards
Location: Gedung wayang Orang Bharata
Jl. Kalilio no 15, Senen, Jakarta Pusat
simakDialog are:
Riza Arshad – founder/piano/synthesizers
Cucu Kurnia – Sundanese Kendang/metal percussion
Rudy Zulkarnaen  – upright accoustic/electric bass
Mian Tiara  – voice
FREE ADMISSION