For you who are looking for variety of art and culture events in Jakarta, the Komunitas Salihara should be one of the answers. It's a cultural enclave established in 2008 and known as the first private multidisciplinary art center in Indonesia since then. Stood on a 3.800 m2 plot at Pasar Minggu, South Jakarta, Komunitas Salihara is divided into three main buildings: Teater Salihara, Galeri Salihara and office space but now expands to provide more facilities such as rehearsal studio, guesthouse and also an amphitheater. Komunitas Salihara has been featuring wide varieties of program including Jazz.
Similiar to the previous couple of years, Salihara once again kicks off the new year with Salihara Jazz Buzz 2016, providing series of jazz concerts presenting nothing but the best players in the field with fresh new ideas, compositions, interpretations and so on where the words innovative, smart or even genius live on, different than what you can find elsewhere.
So, what's on the menu this year? There are Lecture Concert Jazz and four jazz concerts, each got its own schedule. Let's break them down one by one.
LECTURE CONCERT JAZZ with TJUT NYAK DEVIANA DAUDSJAH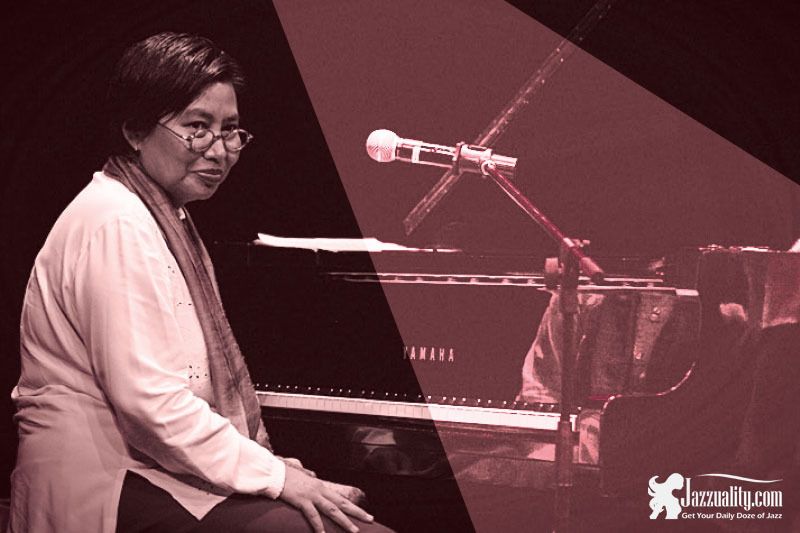 In this Lecture Concert Jazz, madame Professor Tjut Njak Deviana Daudsjah is going to tell the history of jazz right from the moment it was born in USA in the early 20th century. Different than most of us know that jazz was developed by the African American slaves, she believes jazz is the fruit of America's diversity success story. While the harmony and melodic structures came from European classical music, it got advanced rhythm from the African soils.
Tjut Nyak Deviana is said to play some videos about jazz, from the moment it was born, the beginning to it's life in 21st century, along with presenting variety of jazz which will be played both by herself and in trio format.
Tjut Nyak Deviana is a senior musician and professor graduated from Musichochschule Freiburg, Germany in 1980. She holds Bachelor Degree in Classical Piano Performance and Composition, Master Degree in Jazz Vocal and Doctorate Degree in Music Educaion. She has spent a great deal of her life abroad, no less than 36 years. When she was still active at Jazz and Rock Schulen Freiburg and served as a rector and professor for Music Academy in Basel, Switzerland, she designed a curriculum for moern music based on classical discipline and modern vocal study which was validated by German Federal Government and Schweizerischer Musikpaedagogischer Verband. Speaking of career, she is an artist with several record albums (national and internationally released), pianist, vocalist, arranger, composer, conductor, professor and music educator. She founded Institut Musik Daya Indonesia in 2001.
Date: Wednesday, 17 February 2016
Time: 7:00 pm
DINO AND IMAGINATIONS by TRODON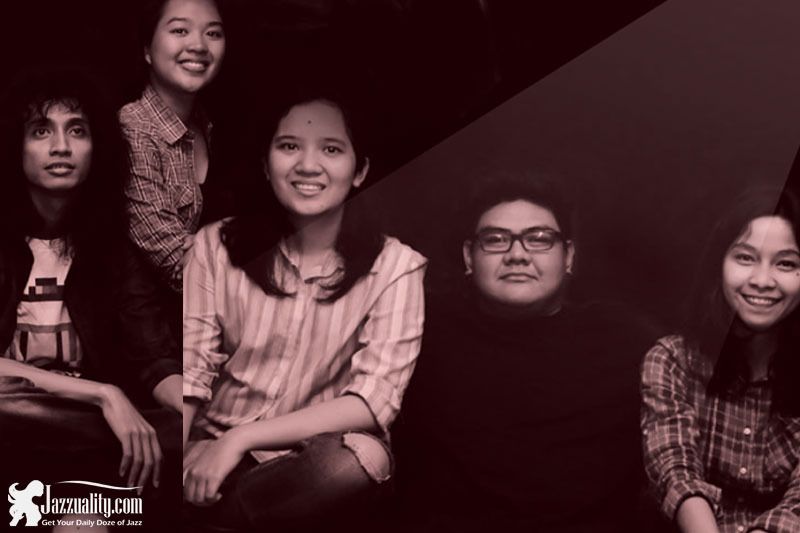 Formerly called Tiamat, the group decided to change its name to Trodon in 2014, exactly a year after its establishment. From this moment on, they don't have to worry anymore of being mistaken with a Swedish death metal band with the same name.
The name Trodon was taken from one of the dinosaur's species, Troodon. Troodon is believed to be the smartest dinosaurs in Creataceous period, approximately 145,5 to 66,5 million years ago. Trodon consists of Biondi Noya (electric guitar), Irene Pattinaya (keyboard), Nadya Romaneta (alto saxophone, flute), Aprila Sitompul (bass) and Peter Lumingkewas (drum).
Trodon plays instrumental songs influenced by progressive jazz/rock, the unusual instruments combination and complex musical structures. Their progressive instrumental pieces have been adding unique colors onto the jazz stages in Indonesia. Not only their musical concept, the name of their songs are also unique, such as "Tyrannosaurus Rex", "A Mynour", "Apep, "Highway Pluton", "Cyborg Rex", "UFO" among others.
Trodon has performend in numerous events such as Rock Campus: Indonesia Maharddhika, Rolling Stone Cafe (2015) and Music is Music #4, Piston Brake Cafe, Jakarta (2014).
Date: Saturday, February 20, 2016
Time: 08:00 pm
Duration: 60 minutes
TESLA MANAF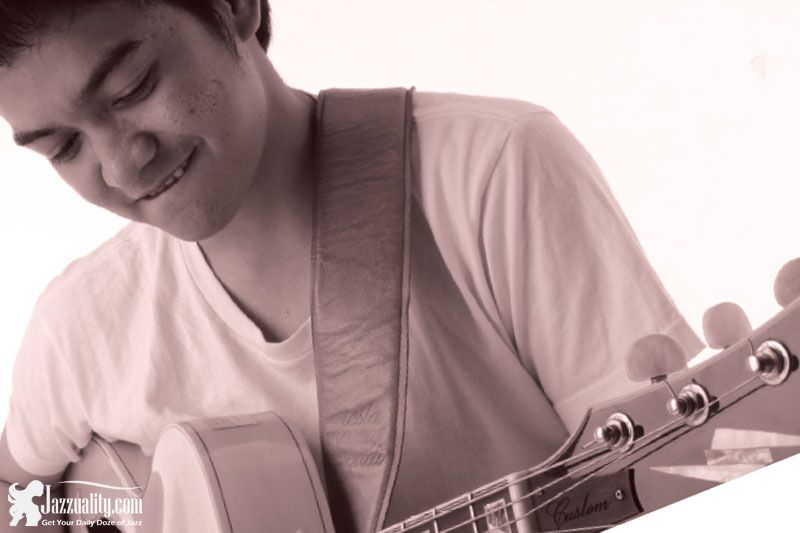 Tesla is a unique talent with unique background. Starting with classical piano and guitar since age 9, he switched to jazz to accomodate his wish to have convenient space where he could unleash his passion in total freedom. He was raised in 60's-70's styles of rock progressive ranging from Mahavisnu Orchestra, Gentle Giant, ELP all the way to Soft Machine that he got from his father. This scene made him familiar with complex music which are rich in details. Not only progressive rock, he was also familiar with contemporary music from maestros such as Debussy, Bela Bartok and Krzysztof Penderecki that has been influencing him in terms of composing something with odd melodies. From her mother he heard pop songs in the 70's and 80's, then from his brother his ears encountered death metal.
As a guitarist, Tesla is the kind of brave young man that's willing to risk everything in order to pursue his dream to become a musician. His first chapter of success came when he established Tesla Manaf feat Mahagotra Ganesha which combined a modern progressive jazz with traditional Balinese gamelan ensemble. This album caught the attention of US label MoonJune Records and made him a fresh, new recruit from Indonesia joining simakDialog, Tohpati Ethnomission, Dewa Budjana, Ligro, Dwiki Dharmawan and I Know You Well Miss Clara. To answer the challenge given by this label, Tesla quickly worked on the concept and came out with something he called Progressive Acoustic Experimental Music. His works as a quartet is titled "A Man's Relationship With His Fragile Area". His international debut album released on November 26, 2014 which soon followed by the hard copy (CD) about a month later, being distributed worldwide by MoonJune.
With this album, he received bags of praises from around the world. Mark S Tucker, a critic refered this albu as "one of the best CDs of the decade." And that's only one from so many wonderful reviews he's been receiving. Tesla Manaf is the name he simply chose for his international debut. Joining him are his skillful fellows including Hadis "Hulhul" Hendarisman (clarinet), Rudy Zulkarnaen/Krishna Alda Radiansyah (bass) and Desal Sembada (drum).
Just a couple of months ago he became the headline especially among jazz enthusiasts by touring to Turkey for a couple of month. Now he's here, joining the lineup of Salihara Jazz Buzz 2016. But after that, he's going to go to Japan, playing at Sub Store (Tokyo), Half Tone (Tokyo) and GC Live (Nagoya) in March.
His unique approach to modern composition assures that you won't necessarily find the traditional song elements of verse, chorus, solo, bridge or refrain. They don't occupy the accepted position or possess the interrelationship you have come to expect. This "turning on its head" approach to composition, along with each player's technique and choice of instrument tone color, gives great impact to the experience of listening. More 'hardcore' than usual, with his new progressive acoustic experimental model, it's difficult to argue with the fact that he is now standing amongst world's guitar giants that are mostly much older than him.
Date: Sunday, 21 February 2016
Time: 8:00 pm
Duration: 80 minutes
I KNOW YOU WELL MISS CLARA with Special Guests: ROYKE B KOAPAHA & IWAN HASAN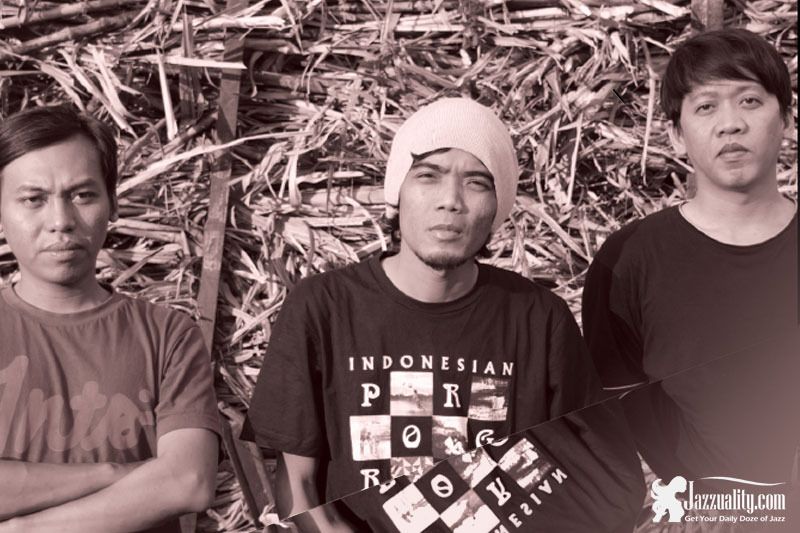 Here's another example of the great Indonesian bands from the new generation who can stand equally to much experienced and senior international progressive jazz-rock bands, probably even the all-time giants. The name is unique: I Know You Well Miss Clara, founded by four students of ISI, Yogyakarta in 2010. Inspred by vast diversity of modern music's most visionary pioneers from Jimi Hendrix, Soft Machine and Matching Mole, to the Mahavishnu Orchestra, Miles Davis and Ornette Coleman, just to mention a few, their music captures the energy and essence which characterized some of progressive jazz' and fusion's most defining artists.
The band is led by highly productive adventurous guitarist Reza Ryan, keyboard prodigy Adi Wijaya, the impressive bassist Enriko Gultom and sharp drummer/percussionist Alfiah Akbar. They released the debut album "Chapter One" in 2013, released internationally by MoonJune Records. The album made into The Best 100 Top Album 2013 (ProgArchives), Best Progressive Album 2013 (Progsphere), Best Debut Album (Jazz Journalist Association) and nominated in AMI Awards 2015. As their second album, Chapter Two is on its way, this concert will include songs from both albums.
This band redefines the jazz-rock progressive jazz fusion scene by staying true to their nature. For us they are showing that there are still unexplored terrains in this musical category. These four brave stunts are exploring the area and bring their listeners along the journey.
To spice things up, they will be accompanied by two special guests: the man behind the phenomenal band Discus, Iwan Hasan and lecturer of ISI Yogyakarta, Royke B Koapaha. MoonJune Records says the album is "a feast for your ears", or "like an exotic delicacy or a vintage wine". If you love progressive musics, this band will remind you why you first fell in love with it first of all.
Date: Saturday, 27 February 2016
Time: 8:00 pm
Duration: 110 minutes
TRIBUTE TO EMERSON, LAKE & PALMER by MANTICORE PROJECT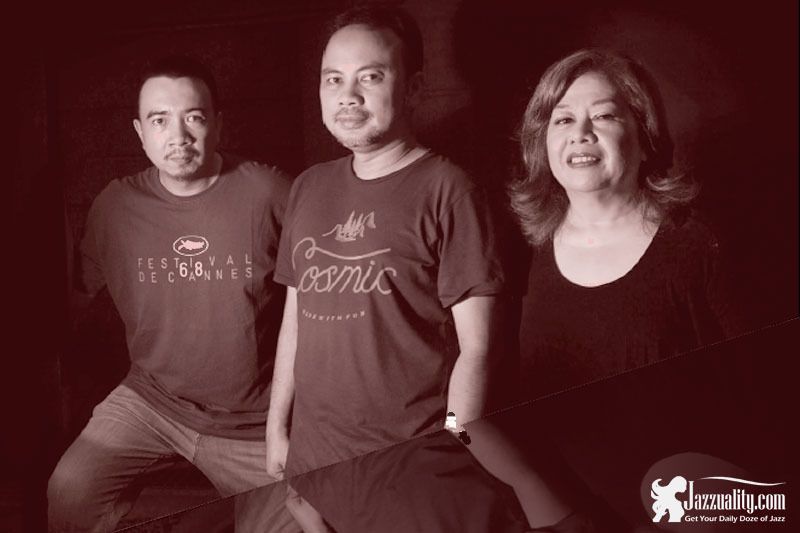 Are any of you a fan of Emerson, Lake and Palmer? If you have listened to music since the early 70's, most probably you would be one of this legendary classical-progressive rock group from London, and you should be interested in this concert.
The tribute is going to be presented by Manticore Project. Manticore Project consists of Dameria Hutabarat (grand piano/pipe organ), Krisna Prameswara (Hammond organ, minimoog, keyboard), Dave Lumenta (bass, guitar, synthesizer, vocal), Riyandi Andaputra (drum/electro percussion) and Farman Purnama (main vocalist). They come from different musical disciplines/backgrounds.
Manticore Project is especially formed for Jazz Buzz Salihara 2016. Band leader Dameria finished her music study at Yayasan Pendidikan Musik and simultaneously attended electronic organ lessons at Yamaha Musik Indonesia. She graduated from Trinity College of Music in London mastering pipe organ. Krisna Prameswara is a multigenre musician who is known as an important person behind Discus and Cockpit Band. If usually you see him playing keyboard, this time he will play minimoog and Hammond. Dave Lumenta is an anthropologist who finished his doctoral program in Kyoto University. While in the college he once played with Elfonda 'Once' Mekel.
Riyandi Andaputra is a lethal young drummer. We first met him when he served as the drummer of Ginda & the White Flowers. Today he is active in many bands/projects: Indro Hardjodikoro's The Fingers, Groovader, Six Strings, Emerald BEX and his newest duo, Dua Drum. He has played with Hadrien Feraud (including in our event: Terraz Jazz Special Edition http://jazzuality.com/jazz-event-report/terraz-jazz-special-edition-the-report/), Agnez Mo, Tompi, Andien, Dian Pramana Poetra, Dewa Budjana and Tohpati. Last to mention is Farman Purnama, a tenor who got his master degree from Utrechts Conservatorium, Netherlands. These 6 artistic musicians are ready to bring you back in time to visit the soul and spirit of Emerson, Lake & Palmer. Simply looking at the instruments involved in this concert, you will directly know that this one is going to be different than almost any other concerts you have ever watched.
Date: Sunday, 28 February 2016
Time: 08:00 pm
Duration: 120 minutes
Performers at Salihara Jazz Buzz 2016 are jazz musicians who have made great strides and achievements in the past few years, those who are respected, well noted, even hold shining international reputation. As an annual series of performances intended to widen the horizon of jazz appreciation in Indonesia, the featured bands for this year are magnificent. If you wish to have a new experience in watching jazz concert, write down the schedule and be there.
Location: Teater Salihara
Jl. Salihara No. 16 Kebagusan, Pasar Minggu, Jakarta
Ticket price: IDR 75.000 per show (IDR 35.000 for students)
Buy the ticket here: http://www.salihara.org/programs/music