Time sure flies. It feels like yesterday when we, Jazzuality.com began the BUMI SANGKURIANG JAZZ NIGHT in cooperation with Balai Pertemuan Bumi Sangkuriang and Venche Music School right in the first month of 2016, now we have come to the last month of the year. 9 editions have been held where we have featured iconic jazz figures, respected persons, jazz senseis/teachers, legends joining the potential newcomers, young lions and pheonmenal kids. Tens of bands, hundreds of musicians and plenty of jazz flavors have colored the event since January. As we are holding the mission of taking part in jazz regeneration and holding the legacy of this historical building, all of these hopefully give contribution and benefit to Indonesian Jazz.
We are serving this event regularly every second Thursday of the month. So, normally we are scheduled to place the 10th edition in December. But since this edition will be the last for year 2016, we are going to make it special! Unlike before, we are ready to double up the number of bands and duration, also inviting top stars as well! As this is a special edition, we are going to give it a special theme too: BUMI SANGKURIANG JAZZ NIGHT : JAZZTRAVAGANZA. This event is coming soon on Thursday, 8 December 2016, starting much earlier since 4:00 pm until around 9:30 pm at the usual spot, Concordia Ballroom of BP Bumi Sangkuriang Bandung. In case you wonder, this event is still FREE of any charge and open for public as always!
Now let's talk about the lineup. First of all, we are happy to be able to cooperate with a young but fast-growing, successful independent label, management and event organizer in Indonesia, BEATLUZ.
BEATLUZ is based in Jakarta, created by BARRY LIKUMAHUWA and ADINDA SHALAHITA in 2014. People behind Beatluz desire to have their own way to create idealistic music which will not bind to the limit of the industry. That was the reason why it was created in first place. The name BEATLUZ itself is made up of two words: BEAT and LUZ. While Beat is familiar to us, Luz is a Spanish word means 'bright'. Combine it together, Beatluz was meant to create beats which attract the listeners and hope to give good, bright vibes. Speaking more technically, the music genres are ranging from Jazz, R&B, Soul, Neo Soul and Funk.
Beatluz has produced a number of albums such as Rekam Jejak Vol. 1 Featuring Benny Likumahuwa Jazz Connection (March 2014), Feel Good Collective (January 2015), Adinda Shalahita (June 2015), Barry Likumahuwa's Gift of Light (July 2015), TnD by Tommy Pratomo and Dimas Pradipta (September 2015), Dedication by Albert Fakdawer (January 2016) and Octonary by Barry Likumahuwa (March 2016). Rekam Jejak and Octonary have received AMI Awards on Jazz Category in two consecutive years.
Beatluz, together with iCanStudioLive, created a monthly music programme where Beatluz also takes part as the event management with Barry Likumahuwa as its host programme.
Each episode of the programme carries different and various theme. In September 2014, they invited Sketsa and Indonesian sketchers as their guest stars. And then Kunto Aji, Laid This Nite, Indro Hardjodikoro The Fingers, NonaRia, Gugun Blues Shelter and many more as follow.
Barry Likumahuwa, Adinda Shalahita, Albert Fakdawer, Tommy Pratomo – Dimas Pradipta (TnD) and Jordy Waelauruw are the artists under Beatluz Management. We are proud to showcase these amazingly talented artists for this special edition of BUMI SANGKURIANG JAZZ NIGHT: JAZZTRAVAGANZA , plus some of the great talents from our local source! Now let's see their brief profiles.
BARRY LIKUMAHUWA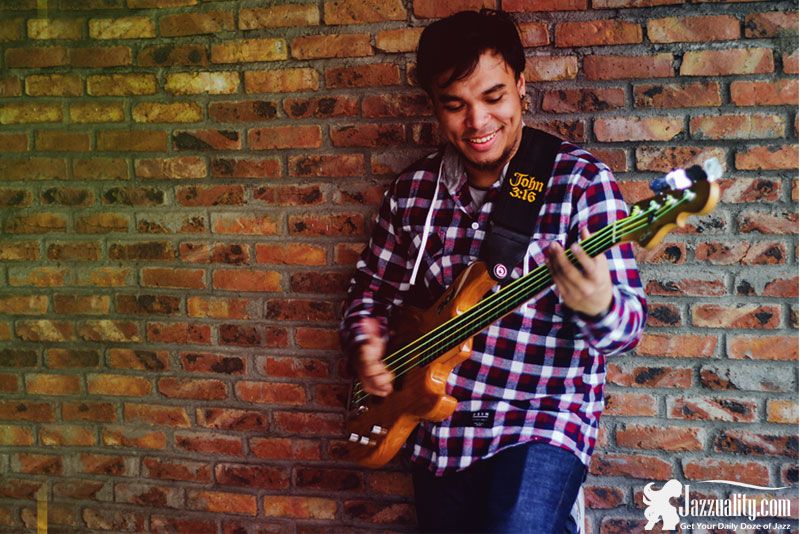 Who doesn't know him today? He is a prominent bassist with delicate funk signature over his bass playing, true. But he is just as good when he goes swingin' and boppin' with contrabass. Barry's music career began when he became a session bass player for Glenn Fredly, Andien, Marcell, Agnes 'Agnez Mo' Monica and Dewi Sandra among others.
But then exactly 10 years ago on November 2006, for the first time he decided to do a big breakthrough against the odds by going as a soloist. "I decided to step up against the stereotype and what the industry wanted at that time which required soloist to sing. Thank God, I can go through all that today without selling out my idealism and keep being myself." said Barry proudly. To celebrate it, he launched Barry Likumahuwa X some days ago. He released his first album, Goodspell independently and directly he was warmly welcomed right away by the music fans nationwide.
His own blend of Funk, Gospel and HipHop are said to be his thing, yet his jazzy soul enables him to create quite a new Jazz hybrid with his style. That's what he has been bringing in satisfying his fans whether in jazz festivals, campuses or school events and so on. His desire to collaborate transcends on his works even with international artists such as Jeremy Tordjman, Erik Hargrove, Roger Biwandu, Ezra Brown, Jupiter, Fat Tony and so, so many more, and also local musicians such as Fariz RM, Erwin Gutawa, Bayu Risa, Bams, Kunto Aji and lots of other fine Indonesian artists.
After couple of albums with his band Barry Likumahuwa Project (BLP) such as Generasi Synergy (2011) and Inner Light (2014), this year he released his second solo album Octonary which for us redefines the modern, urban music where jazz, funk and hiphop live together harmoniously. This album also features some prominent artists including Saykoji, Ezra Brown and some of his fellows from Brazil and Russia which were with him on ONEBEAT 2014. Other than all these shiny achievements and story, his relationship with his father is also really close, resulting a project called Like Father Like Son which has made into an album. Aside from these activities, he has made some interesting concept and other projects too like Tribute to MOtown Music in 2010 and of course the on-going Barry Likumahuwa Experiment. An accomplished, skillful and beloved musician who also has his own activity in Beatluz, all should have taken almost all of his time, but we know that somehow he still has the energy to do more. For now, let's enjoy his performance in this event.
ADINDA SHALAHITA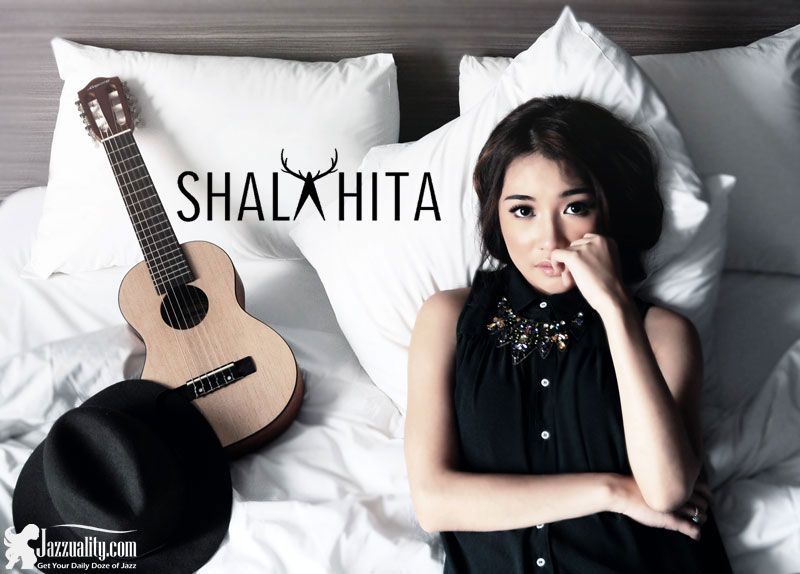 We see the second decade of millenium as a year of opportunities for female jazz and RnB related singer in Indonesia. We have seen the emergence of dazzling female singers during this period. One of the talented ladies is Adinda Shalahita Ridanti Ningrum, better known as Adinda Shalahita or just Shalahita. She is the co-founder of Beatluz who has released one album, produced by her boyfriend Barry Likumahuwa with some successful singles including "Jangan Didengar" and "Di Mataku", showing that her musical taste are very well accepted by the music fans especially the youngsters.
We have seen her fast-growing popularity in the last two years, but actually she is not a newcomer. She served the BLP as the backing vocal since 2007, also for Twenty First Night a  year later. She landed on several prestigious stages with her band 7th Sway also Nubica, formed in 2009. Like Barry, she also got the chance to support Joey Alexander which took place in Kuala Lumpur in 2013.
Now she is one of the emerging force in the music industry. Her soulful voice suits perfectly in singing R&B with light jazz touch, her sweet and cheerful appearance is also irresistable. We have watched her performance a couple of times including at the Indonesian Jazz Festival 2015. We are delighted to be able to present her in our event!
TnD
This is a 2 in 1 band with unique concept, each is led by young but heavily experienced musician. In one corner is saxophonist Tommy Pratomo (representing the letter 'T') and on the other side is drummer Dimas Pradipta (representing letter D). This project began in November 2014 and started recording in early 2015 under Beatluz label and management.
Claiming that music has been the part of his life at least since high school, Tommy Pratomo is one of "The Most Wanted Musician" as a saxophone player. This gives him benefit to perform as well as participate with popular names such as Raisa, HiVi, Adera, Music For Sale, Extra Large, Soulvibe, Matthew Sayers, Tompi, Monita Tahalea, Aditya, Calvin Jeremy, Marcell, Martin Denev (Bulgaria), DJ Martin Barquis (Bluenoterecords), as well as performing at the prestigious international festival in Indonesia. Before TnD, we knew him as a part of the group with extension BAG+BEAT which is still exist until now. Other than that, he can also be found in Rhythmsaxion. During the month of November Tommy Pratomo is locked up with Gerald Situmorang running their tour called Solitour visiting cities across Java. From him we got the news that he is preparing a new single set to be released soon which will lead to a new solo album that according to him will embrace more funk and rock inside his jazzy soul.
Dimas Pradipta is also no stranger to us. This man graduated from Musicians Institute in Los Angeles and Universitas Pelita Harapan Faculty of Music. He is one of the best young session drummer with genre spanning from Jazz, Pop, Funk and even Progressive Rock. Performing and recording with the likes of Glenn Fredly, Tohpati, Benny & Barry Likumahuwa, Bams, Aminoto Kosin, Indonesia Mahardika, Addie MS, Sheila Majid, Ayushita and many other artists, Dimas is also well known as a producer and recording engineer, as the owner of Sum it! Productions, he has produced albums such as "Hemiola Quartet", "Rekam Jejak vol. 1 feat. Benny Likumahuwa", "Feel Good Collective", "Adinda Shalahita", "Gift of Light", "Kunto Aji : Generation Y" and many more.Before that, we have known him for quite a long time and noticed his talents. We are excited to feature him in our event for the very first time.
As a team, TnD attacks the audience with heavy dose of funk. There's a slight difference though. Dimas is leaning more to fusion while Tommy goes towards smooth jazz. In the album they share 6 songs each. We still don't know whether they will share evenly too in this show, but one thing for sure: they will make you unable to stand still. Grooving, mooving, dancing, tapping are certain when you watch them. They are talented and passionate, the music is infectious. Don't tell us we haven't warned you.
ALBERT FAKDAWER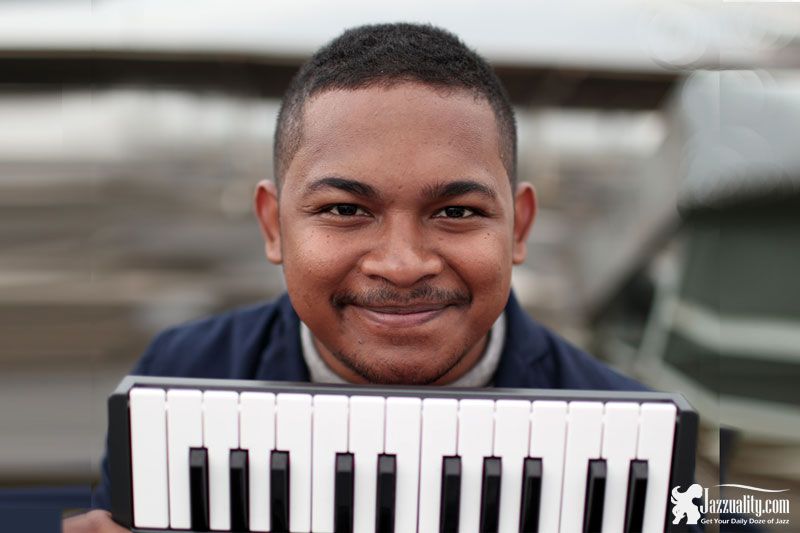 There are many talents in every field, but not so many who can spread their wings across different field and manage to achieve success. The number decreases if we talk about young ones. From that few, let's talk about the next performers who will be featured in this special edition: Albert Thom Josua Fakdawer, better known as just Albert Fakdawer.
First, he is a great actor. He was a supporting role of "Doea Tanda Cinta" and got the main role in "Denias, Senandung Di Atas Awan" which brought him won the Best Male Actor at the FFI 2006, The Best Newcomer for Indonesian Movie Awards and Breakthrough Performance at MTV Music Awards, both in 2007.
He would success in the movie industry, but wait, movie is not the only thing he does. He has been shining in music since almost 10 years ago, around the same time when he debuted in movie. Becoming he runnerup of Akademi Fantasi Indosiar (AFI Junior) 2004 and releasing a Christian album titled "Hari Hari Hidup" three years later was first, followed by his success with the group of young lions: Indonesian Youth Regeneration (IYR) where we noticed him for the very first time. This stunning group has graced so many prestigious festivals here and abroad, and became the winner of Singapore Performing Arts Championship in 2011. Albert was the vocalist of this band.
With Beatluz Albert has released an album earlier this year titled "Dedication" following a successful single "Menunggumu". Groovy, soulful R&B is his thing, with energetic and captivating stage performance should make anyone love the show. High-pitched vocal and the appearance of this native Papua young man will fill you with joy. You haven't seen him yet? You will keep on looking for him once you do. For his fans in Bandung, here's your chance to once again enjoy his finest performance.
Other than these bands and musicians under BEATLUZ label, we will also feature some of the very good bands from our local source here in Bandung.
5PETANI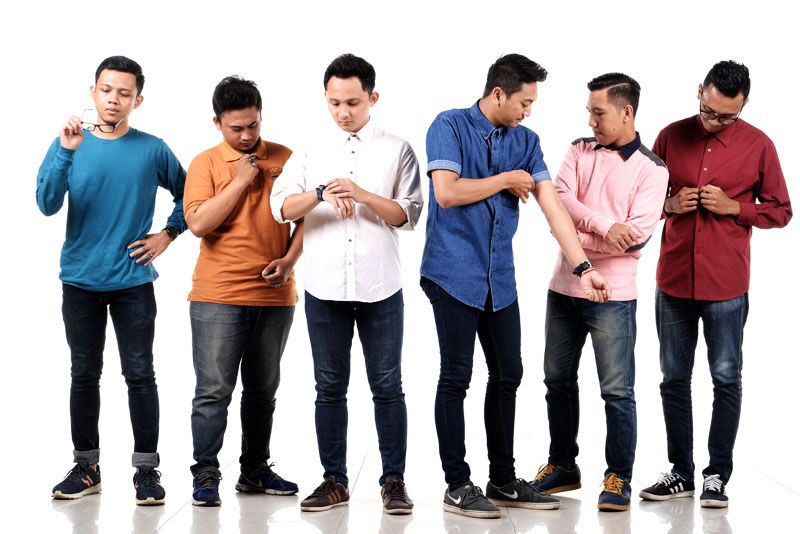 5Petani (5 Farmers) are going to cultivate our stage once again with their uplifting, moving fusion. Formed after frequent jamming at Butterfieldjazz Society, this band brings back the beauty of joyfully playing fusion on stage the way Karimata, Halmahera and the likes did more than 2 decades ago. This band consists of  personnels: Gerson Valdo Siahaan (keyboard) Frank Navayo Pattinasarany (guitar), Fauzan Rijal (bass), Yoga Wardana Kusumah (acoustic guitar), Athina Niassrin Muhamad (saxophone) and Arbi (drum). Occasionally they have two additional players: Hilmi (percussion) and Sidix (flute/bamboo flute).
They all agreed that  agriculture is the prime mover of the Indonesian economy, and farmers stand at the tip of the spear, that's philosophy that the "5Petani" hold in mind in sharing their heart and soul through music to their audience. We believe music has to be cultivated to bear good fruits. By having these farmers who for us is like the modern-day Karimata, we can be sure that fusion will still kick hard in our music scene. You will feel their joyful hearts during the performance other than enjoying their music.
NAYRA DHARMA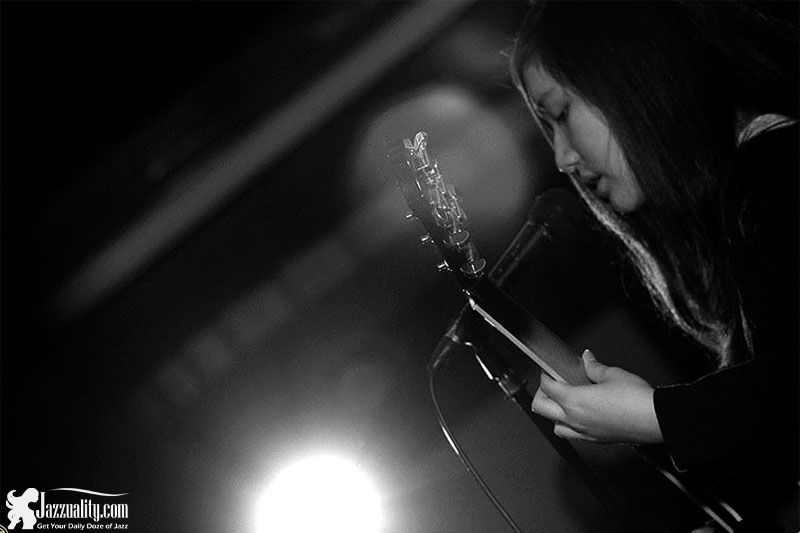 She is still around 15-16 years old, and she began learning only about a year. But you will be surprised to see her way of playing guitar which for us is like the female Joe Pass. She is the proud daughter of jazz/bass legend, Pra Budidharma. Her name is Nayra Dharma.
We have met her not long after she felt ready to play in front of real audience. Not only great in playing guitar, she also sings. Her soft, lushy voice suits perfectly in singing jazz standards and bossanova, even in the original Portuguese language. It's not easy to sing and play complex guitar style at the same time, but somehow she manages to do it well. Moreover, for us she is an example of how persistency and seriousness in doing a passion could create a star faster than anyone thought.
This girl practices many hours a day, many times she hurted her fingers for doing it too much. But she keeps going no matter how or what. She digs complex compositions and make them like her own. Not only that, we have seen her tremendous growth in controlling the stage, even when she is all alone up there. She has graced many big festivals and is still aiming for more, but for now let's welcome her again in this event!
JANE & BO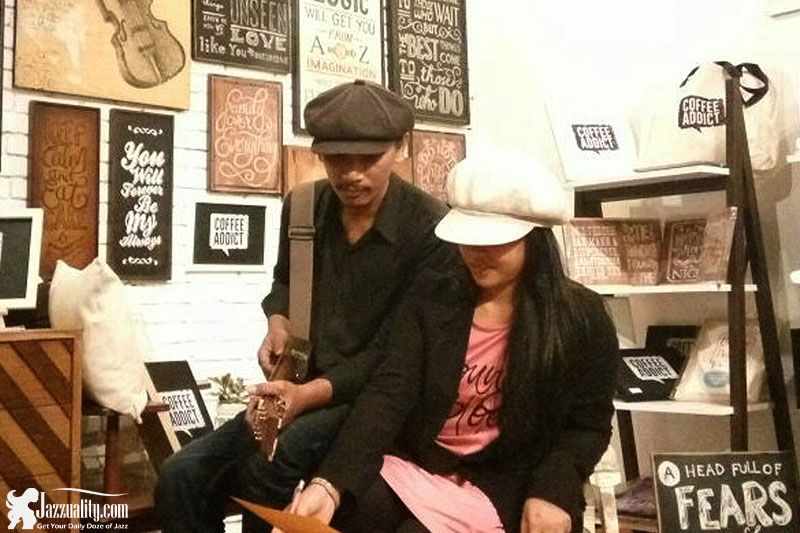 Known as an 'old soul' guitarist with his now inactive Gypsy Jazz/Manouche band Satura and as a part of dynamic jazz duo Agis Bape, fingerstyle guitarist Opik Bape continues his musical journey today in three different groups. One of them is Jane & BO, where he collaborates with a former-chef and yoga instructor previously lived in Netherlands, Jane Doe (Jane Christina).
This duo is really dynamic since they can make their minimalist session sounds round and full. Jane usually equips herself with some small, wooden percussive instruments/toys to enhance their musical paintings. When they bring some friends in, the canvas gets wider with more colors. A warm, feel-good intimate session can always be expected from them.
NEW EQUINOX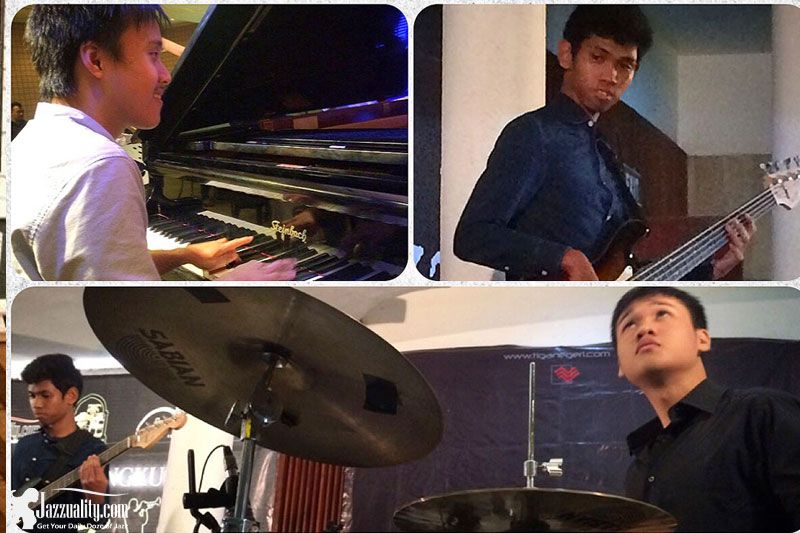 New Equinox is a die-hard jazz trio who just returned after some moments of hiatus in 2016. This band is always made in trio format with several personnel changes over the years. Today it consists of the original member Alman Naufal (drums), saxophonist turns bassist Ezra Manuhutu and a fine young pianist resides in Singapore, Jason Limanjaya. They have just returned this year, but they have been moving fast resulting one album "Standards". Currently they are working on the second album where they play all-original songs. Wild, action-packed show is their thing. A collective unit with unpredictable twists and turns, surprising manouvers and expressive performance can always be found in their gigs.
So there, we have told you the brief profiles of the lineup. From just a simple regular monthly event, this time we make it bigger to mini festival. The date is 8 December 2016, that's on Thursday, starting much earlier since 4:00 pm in the afternoon until late at night. In case you wonder, don't worry, we make this event still TOTALLY FREE of any charge!
So please mark your calendar, save the date and come celebrate jazz with us! Bring your friends and family along and let's have a good time! BUMI SANGKURIANG JAZZ NIGHT: JAZZTRAVAGANZA is made under the cooperation of Jazzuality.com, Venche Music School, Balai Pertemuan Bumi Sangkuriang, supported by Classounsation, Beatluz Pikiran Rakyat, 3 Negeri, Music Gear, AB Production, Perfect Alkaline and Ultima Music Indonesia. Alright, look forward to see you guys soon!
BUMI SANGKURIANG JAZZ NIGHT : JAZZTRAVAGANZA
Date: Thursday, 8 December 2016
Time: 04:00 pm – 9:30 pm
Location: BP Bumi Sangkuriang
Jl. Kiputih 12 Bandung
FREE EVENT AND OPEN FOR PUBLIC !
.