The Bumi Sangkuriang Jazz Night episode #8 is right around the corner. Since the first month of 2016, Jazzuality.com together with Venche Music School and of course the venue, Balai Pertemuan Bumi Sangkuriang which is located up in the northern part of Bandung work side by side to rejuvenate the regular jazz event in this historical building. The glorious vintage Concordia ballroom was built in 1957 and has been holding many music and cultural performances ever since.
Jazz has been found living inside it for many decades, including two regular jazz community event before us which took place in 1981-1989 and 2008-2010. We are proud to bring it back alive again, and so far we have received positive feedbacks from jazz lovers in Bandung and beyond. This event is always held free from any charge. That means, all you have to do is come, sit, relax and enjoy the show. This 8th episode is coming soon on October 13, 2016, featuring influential figures, the rising star and potential talents just like what we have done in previous editions.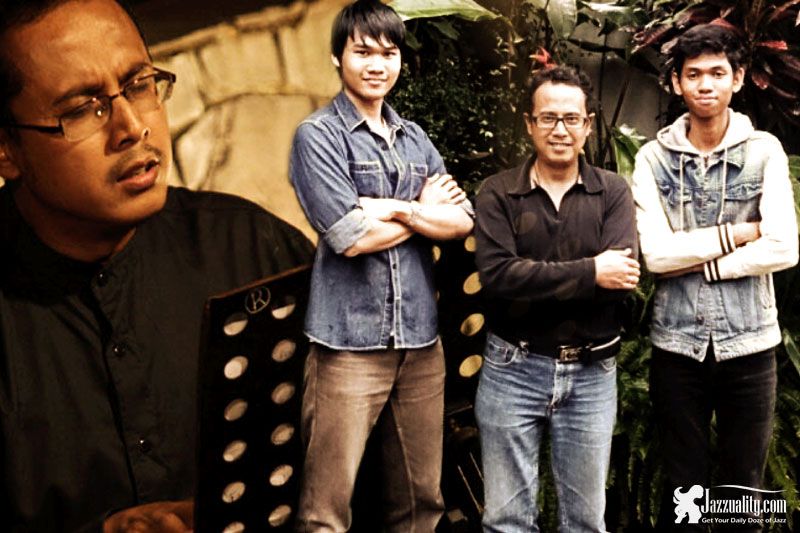 So, who will we feature this time? First, let's take a look at a man who hav been developing, equipping and mentoring so many successful jazz musicians especially pianists for more than two decades. A very important, influential and highly respected figures who has to be mentioned if one talks about jazz in Indonesia at least since then. Lately he is more working behind the curtain, but we are lucky to be able to 'steal' him from his class room and bring him to the stage. He is none other than Imam Praseno, better known as Imam Pras.
Imam Pras was born in Madiun on April 6, 1964. His encounter with music happened since he was still 5 years old, starting with guitar but then two years later he switched to piano. His biggest influence was his parents, while his penchant for Rock music influenced by her maid, who was actually an ex-guitarist on a rock band. Imam Pras started with guitar at the age of 5 followed by classical piano two years later. When he became acquainted with the bossanova records of Antonio Carlos Jobim and Herbie Mann he became interested in Jazz. At age 14 he started to like Jazz Piano. Speaking of jazz pianist, he really admire Chick Corea and Herbie Hancock, Elfa Secioria, Bambang Nugroho, and Indra Lesmana, who give him the lesson to mastered the Jazz Piano becoming who he is today.
Other than being a virtuoso on the piano, he is also a great composer, arranger and music director. He emerged as a great jazz pianist after the generation of Elfa Secioria and Bambang Nugroho. As a musician, Imam Pras has a good classical music discipline that directed him to master the harmony very well. He's also noticed for his ability to interpret song in solo play, but on the other hand can suit himself perfectly in just about any formation of band. Imam Pras has showed a consistency in his music choice and he has given many contributions in the wonderful world of jazz. As we said before, many of his students now has emerged as jazz stars. He had also opened LabJAZZ that was meant to be the place for any jazz musicians to grow leveling up their techniques, practicing and playing together. Simply put, Imam Pras has been popular for the local jazz lovers not only for his skills in playing and composing, but also by his consistency in making many standout pianists.
Speaking of his role as active musician, he was a proud member of Combo '83, Wachdach Band and Patria, also Bambang Nugroho and Friends. His quartet was included in the famous album "Jazz Masa Kini" released in 2006. Too bad he suffered vascular hand injury around 2006 which forced him to decreased his career as an active musician drastically. Thank God since a couple of years ago he has been getting much better which allowed him to occasionally re-appeared again on the surface.
Imam Pras isn't a stanger to Bumi Sangkuriang and its Concordia Hall since he has played there many times before. We have seen him playing in variety of formations like quartet or quintet in this ballroom. But this time, he will perform in the format of three, calling the group simply Imam Pras Trio. Joining him are two young guns Alman Naufal (drums) and Ezra Manuhutu (bass), known as the personnels of New Equinox. It is also Imam Pras who mentors this group and make the compositions played by them. As he is now out of his nest, it's going to be great to see him playing alongside his own 'kids'. A highly skilled, experienced and important name in our jazz scene, it's time to bring him back home.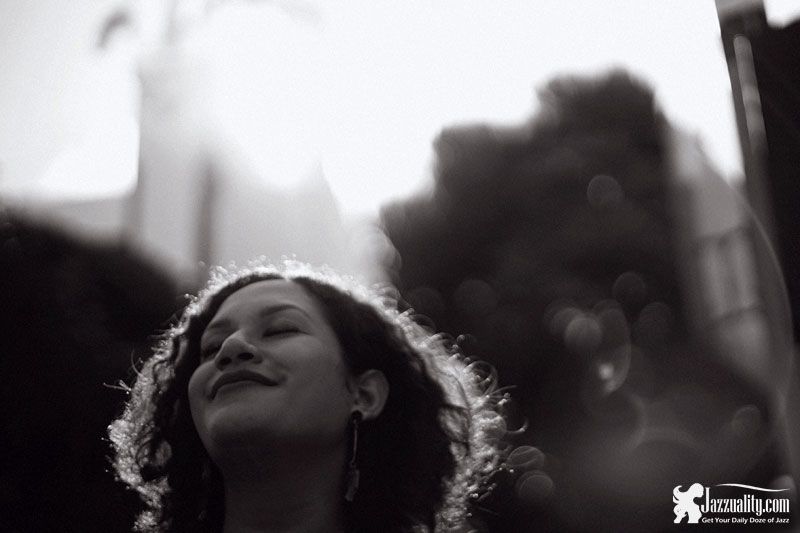 We are happy to be able to bring in the next big thing in Indonesian music scene, Grace Sahertian. There are so many things we can share about this highly talented lady since we have been following her career from the start, but to begin with, let's just say that she is currently building the next level after successfully launched her debut solo album titled "HELA" just a few months ago.
Originally she is a soul singer who is heavily influenced by jazz. She has two sides inside her personality that represent music: soulful, chill, ellegant and sophisticated, and the other side reflects groovy, optimistic and passionate. Both of these sides has some things in common: sincere, honest and down to earth, just like how she is in real life.
Grace's professional career started in 2006 as the vocalist of Palm from Moodytunes. Four years later she expanded her musical territory to world music by collaborating with Tesla Manaf in a duo called Grace and Tesla. In the same year she joined independent neo soul group, Circle O'Fifth. One of the singles managed to enter the Indie Chart in Bandung. Other than these bands and projects, she also involved in Margo Rising Stars and active in church together with David and Venche Manuhutu.
In 2011 she realized that in order to fulfill her dream, she has full authority to listen to whatever her heart said, without resticting herself to pour out everything she had in mind. She determined in going forward, yet it still took a couple of years of soul searching and cooking up the concept until she finally found what exactly she wanted the album to be. Acting as the producer is Tesla Manaf, a genius musician currently has a success in his international career. According to Grace, Tesla is the one, the answer because he really knows who she is. The finished product and actualization can be found in the album "HELA".
We know her as a remarkable soul singer, but in "HELA" she actually set herself free, not wanting to trap herself in small musical box. Instead, she speaks about so many things in the album, served in multi genres. True, as how most of artists do in their solo album, Grace makes the album really personal, sharing her life story ranging from sadness, anger, desperation and contemplation, until finally she motivates her listeners to stand tall and keep moving. But what's even more interesting is that Grace also uses the album to tracing back her roots, finding the history of her family name Sahertian which actually came from Porto land located in Saparua, Maluku. As an evidence of how serious she was in doing this, the title track is sung by using Yamdena language that is nearly extinct. The launching of this album took place at IFI Auditorium on May 14, 2016 with success story. The capacity of 215 seats was all taken, many had to stand outside because there were no seat at all for them anymore (Read the coverage here: http://jazzuality.com/jazz-event-report/grace-sahertian-hela-tracing-back-the-roots-concert-the-report/ ).
As she is also a fiber artist, her creativity often expands beyond normal. We usually found her show poetic, artistic and warm, besides serving good quality music in 5-star vocal in her show. So you can expect that too in this event. For this event she will bring her solid team consisting of Puspallia Panggabean and Yohannes Fayakun (backing vocals), Fikri Hadiansyah (guitar), Faishal M Fasya (keys 1 and synth bass), Omega Touselak (keys 2 and synth bass) and Gantira Sena (drums). If you are her fans and friends, do come and share the happiness with her. If you haven't heard her yet, it's your chance to see the star in the making.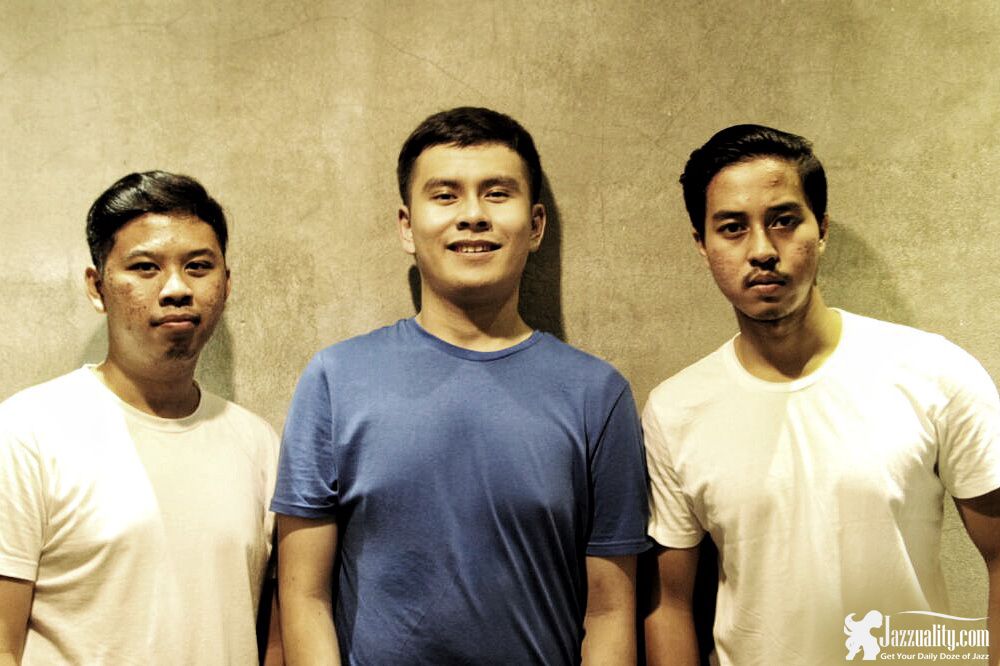 Last but not least to mention is AFA Trio. This band was established around two years ago after a regular meeting at Butterfield Jazz Society. The three founder: Anjuan Julio Siahaan (guitar), Fabian Gifariansyah (bass) and Athfy Fadlika (drum) realized they had chemistry and fancy the same taste of music. The name itself came from the initial of these boys.
While they are always happy to play anywhere, it didn't take long for them to grace big stages, including one of the most prestigious jazz festivals on earth, the Java Jazz Festival. Not only performing, AFA Trio has a single written by Anjuan titled "Dream Again". The most recent update about this band is the fact that they are now playing with a new drummer, Raka Rizkyandi. That makes the formation consists of Anjuan, Fabian and Raka.
Anjuan and his guitar equals magic. This young wiz is still very young, but the way he plays jazz with his guitar never fails to stun anyone who watch him. Since 2,5 year-old he suffers from autism. But amazingly, God has a great plan for him as he is blessed with a special gift in music, especially with guitar. So far he has collaborated with many experienced and famous musicians including Indro Hardjodikoro, Davian and Bowie GBS. Not many people know, he can also play piano and saxophone. At this moment he is studying at Institut Musik Indonesia (IMI) in Jakarta. Fabian began his career by playing in 2Fat and FXjo before getting his chance to fulfill his jazz soul with AFA. As for the new drummer Raka, this young man is also not a stranger to us. He has showed his remarkable skill many times in our events with various bands including GFRtrio, Motionvibe, Rizka Adlina and a new band Baru. It's a great replacement in our opinion that can make the band continues its journey towards a better future.
For us, AFA Trio is one of the success stories found in Bandung's current jazz scene and development. AFA Trio consists of three young lions with skills and ability to serve good quality of jazz. They are passionate and hungry to share their music to everyone. If you think only the long-time experienced ones could quench your jazz thirst, the AFA Trio is going to surprise you.
So there, we have spilled the beans. As you can see, this edition will be very interesting and fun to watch. There will be three bands with different style of jazz, but they share some things in common. One of those is the fact that they all have performed at the Java Jazz Festival, which for us confirmed their greatness. We believe they will hook you up. Don't forget, the Bumi Sangkuriang Jazz Night ep #08 will come on Thursday, 13 October 2016, from 7 pm until drop at BP Bumi Sangkuriang, Bandung. In case you are worried of ticket, this event is totally FREE of any charge. So bring your friends and family along and enjoy the performances with us!
Bumi Sangkuriang Jazz Night #08
Date: Thursday, 13 October 2016
Time: 07:00 pm – onwards
Location: BP Bumi Sangkuriang
Jl. Kiputih no 12 Bandung
FREE EVENT! .