Speaking of jazz in Indonesia, Bandung is, without a doubt, one of the earliest home of jazz. The city has already had many musicians who fancied this genre at least in the 40's, plenty of venues to play and supports from medias. One of the buildings where we could trace the history of jazz in Bandung is Balai Pertemuan Bumi Sangkuriang (Bumi Sangkuriang Meeting Hall).
Located at the northern part of Bandung with the cool climate and comfy surroundings, Bumi Sangkuriang has been standing proudly as the favorite recreation point for families for decades. Historically speaking, it was established in 1879 by the name of Societeit Concordia, still located at Gedung Merdeka at that time. In 1957 this club moved to Ciumbuleuit, Bandung under a new name, Balai Pertemuan Bumi Sangkuriang. The same building exists there until today, with many members enjoying many events and facilities provided around the venue.
In 1981 this building launched the legendary regular jazz event named Jazz Break, made by Hari Pochang. It was a huge success at that time. Many groups were born from it, one of them is the supergroup Krakatau. In 2008 the event was brought alive again by KlabJazz as Jazz Break Revival, running well for about 2 years. When this second installment got discontinued, the event again reappeared to the surface for a while, organized by Hotspot. But then it's over.
Here's the good news! After around 5 years in absence, happy to inform you that Bumi Sangkuriang is ready to go jazzy again in 2016! And it is just around the corner. This new chapter is called BUMI SANGKURIANG JAZZ NIGHT, created and organized by Jazzuality.com  in cooperation with the pioneer of jazz school in Bandung since 1988, Venche Music School (Venche Manuhutu and Kanggep Kusuma). What we are going to bring here is pure jazz delight with its variations, played by the competent musicians from Bandung, Jakarta and beyond. As we are projecting the event to come monthly every wednesday of the second week, the premiere of this regular jazz event is right around the corner. Bumi Sangkuriang Jazz Nite Premiere Edition will come next Wednesday, January 13, 2016, starting on 7 pm till 9:30 pm. The event is free of charge.
For this premiere edition we have prepared interesting lineup consisting of jazz stars from Jakarta and some of today's best from Bandung. Let's get down to the featured artists and bands/groups for this 1st edition.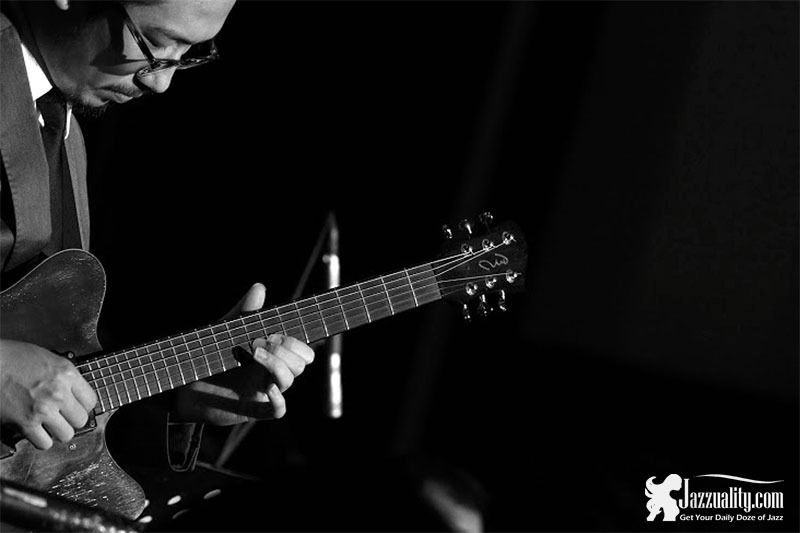 First, let's welcome the cum laude holder from Berklee College of Music in Boston, USA with a Degree in Performance in 2008, guitarist Robert Mulyarahardja or Robert MR. Robert is one of the founders of successful band, The Shadow Puppets Quartet (established in 2009) and also active in supporting fellow musicians as sideman. With Shadow Puppets he has released 3 albums: Extended Play (EP) in 2010, String Attached: Live at Birdcage (2011) and Indonesian Songbook with Harvey Malaiholo (2015). Aside from Shadow Puppets, he has one solo album entitled "Gratitude" and a very interesting duet with key-wiz Riza Arshad: "Piano Duet Guitar".
It's always interesting to see where Robert set his course right from the first note. His selection of notes is rich and adventurous. He has a cool style while playing, a real stylish guitarist with complete skills which always reflected in his compositions. He has collaborated with many international musicians for example Joe Lovano and Charlie Haden. Not only busy on stage and in recordings, he is also a reputable lecturer. Robert MR is the future of jazz in Indonesia and he will keep on making us proud internationally.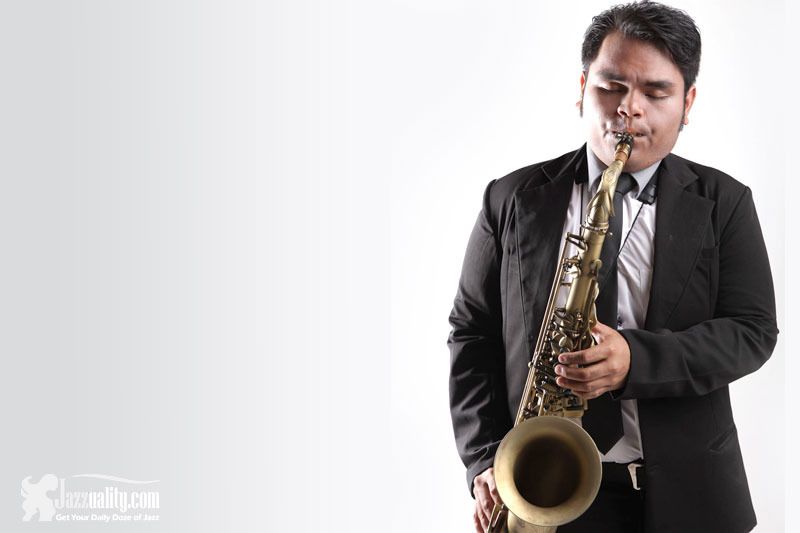 If you like the seducing sound of saxophone or the sax lines that can funk you up mercilessly, you got to check this dude: Ricad Hutapea. Playing mostly tenor and soprano sax, he adds the long list of greatly young musicians in Indonesia. Music plays important role in his life as he joined a choir when he was little, then started to learn piano and keyboard, until he found his heart in saxophone. Ricad knew for sure he has interest in music since young age, therefore he went to Institut Kesenian Jakarta (IKJ) to learn deeper about art and music with Irianto Suwondo as his supervisor, and he finally lives his passion.
Ricad had a long way in learning classical music but at one point he realized he fell in love with jazz instead. Arief Setiadi, Yoseph Sitompul, and F. A. Talafaral are three important people who shaped him.  Through his achievement in jazz, he has graced many big and prestigious stages in jazzy area such as Java Jazz Festival, Jazz Goes to Campus, Serambi Jazz, Jazz Gunung, Indonesian Jass Festival, JakJazz, Jazz Buzz Salihara. and freedomsjazzFestival. He has played together with several top musicians as Indra Lesmana, Tohpati, Indro Hardjodikoro, Yance Manusama Monita Tahalea and DJ Andezzz with whom he produced two singles. In 2014 he released his debut album, "Jalan Pertama" ("First Step"). Consisting of 10 songs mostly instrumental (except "Someone to Watch Over Me" sung by Monita Tahalea", this album pretty much talk about his life, both as a musician and a person who experience good and bad times, love and loss. Thanks to Music Gear, Ricad is set to charm you all with his sexy and funky sax lines.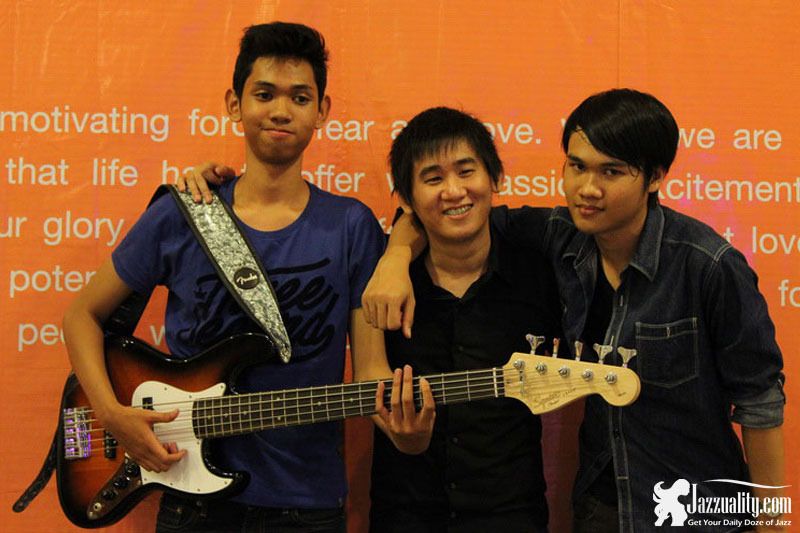 From Bandung comes a group of youngsters who play pure jazz, The New Equinox. By calling the band as The New Equinox means there's the old version of it. Yes, a couple of years ago there was a promising jazz trio called Equinox, consisted of three players and active in the local Bandung jazz scene a couple of years ago. We haven't heard about them for some times, but now they are ready to embark a new journey.
The new formation consists of Alman Naufal (drum), Ezra Manuhutu (bass) and Yohan Gunawan (piano). When Eza was younger he actually played saxophone and did very well with it. But now he's settled with bass. This trio has all young players, but they are capable to play standards with coplex compositions made by senior pianist Imam Pras. About the highlight of their career, they acted as the opening of Dwiki Dharmawan and World Peace Trio concert at the TP Jazz Bandung Festival. As a good jazz trio is quite hard to find in Bandung, The New Equinox is more than ready to fill in that category. For this event their performance will feature pianist Vico Wibowo.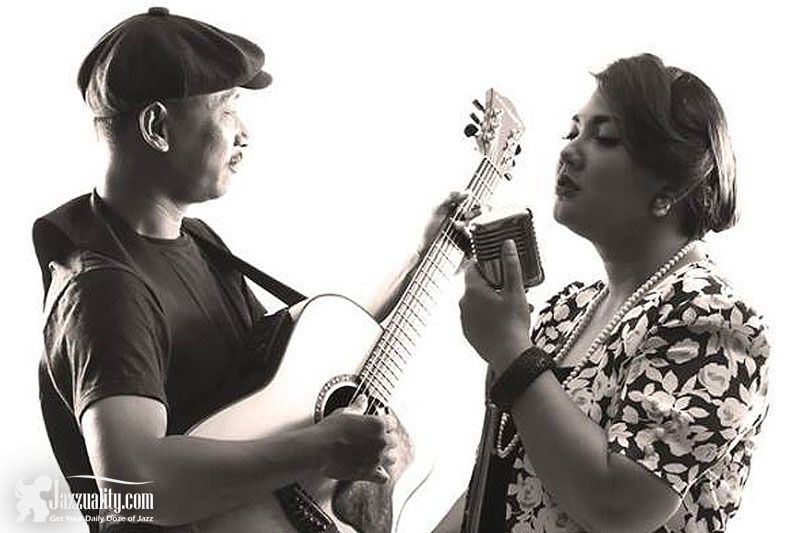 Last but not least to mention is a stunning duo who is on its way to fame. The name is Agis Bape, consists of soul sister with 5-star voice Agis Kania and skillful all-rounder guitarist Opik Bape. They were together in a band with gypsy swing Satura, but since 2014 they embarked a new journey as a duo. After appearances in many events for a year, they finally stepped higher by releasing their debut single, "Embun Pagi" made in two version: combo and duo. This feel good, happy mood pop swing song should be easy to love by jazz fans and music listeners in general. Free flowing, groovy, soulful, swingin' and full of spontaneity played by an awesome guitarist and singer that share chemistry to each other will hook you up.
During the event, you can also enjoy delicious food and beverages in special price to make your jazzy night feel even better. In order to keep jazz alive in Bumi Sangkuriang and Bandung, we do need your support by attending it. Mark your calendar from now. Come, enjoy and support the new Bumi Sangkuriang Jazz Night on Wednesday night on January 13, 2016, starting 7 pm onwards. It's a FREE event and open for public. Feeling jazzy on Wednesday night? You can have it here. See you.
Watch the trailer:
Bumi Sangkuriang Jazz Night #1
Date: Wednesday, 13 January 2016
Time: 7:00 pm – 9:30 pm
Location: Ballroom Bumi Sangkuriang
Jl. Kiputih 12, Bandung
FREE EVENT!