We were shocked when we heard a sad news about the passing of a very (multi) talented artist, a dear friend of ours, Guntur Satria. Still very young (21 years old), he was actually on his way to reach the peak of his career. His EP "Pergi Ke Luar" has released, he got supports by family and friends including medias. He had a perfect wind to sail. But God got another plan and took him much sooner than we all expected. We miss him dearly. Not only because he's a great, natural bluesman equipped with tasty folk touch but also for his big, good heart.
We have featured Guntur Satria a number of times in our events, from the moment when we were still at the Festival Citylink to the most recent ground we're in, Braga Citywalk with monthly Braga Jazz Walk. We made the previous Braga Jazz Walk in accordance with #100PanggungBuatGuntur (100 Stages for Guntur) movement (http://jazzuality.com/jazz-event-report/braga-jazz-walk-14-the-report/), but we still wish to do more. what a coincidence, we found out that his friends were planning to make a special tribute to Guntur. We believe the best way of paying respect to Guntur and show how much we miss him is by making a special tribute. We immidiately in talk with them and offer the next edition of Braga Jazz Walk for this occasion. So it's set. Braga Jazz Walk 15 is ready to come as a special edition in remembering and giving respect to him: TRIBUTE TO GUNTUR SATRIA. It will be on Thursday, July 9, 2015 at Braga CityWalk, starting earlier than usual, at 5:00 pm. If you're his friend and wish to honor him through music and live performances, this is your chance. We are more than happy to welcome you.
Before we continue to share the lineup, let's take a moment to know him more.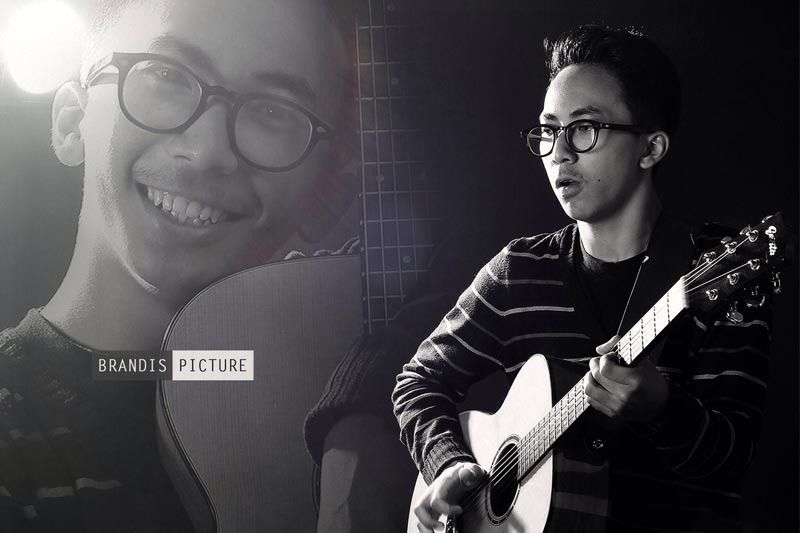 Guntur Satria was born on April 18, 1994. His friends recall that he was already played music at least since junior high school, starting first with keyboard but then switched to guitar as he's inspired by John Mayer and Jimi Hendrix among others. With guitar and these source of inspiration, his soul quickly merged with blues. That could clearly be seen throughout his performances. Wild, naughty, attractive and unpredictable. His body gesture flew in sync with the melody from his guitar, he could all of a sudden laid on the floor during his play. Or, placing the guitar above his head or behind his neck. Amazing, especially for a self-taught.
He painted the blues flavors in many occassion, especially under GFRTrio along with his buddies: Farhan Faikar (bass) and Raka Rizkyandi (drums). This group was formed in 2012, then went to hiatus for about a year. When we invited the band to play at Terraz Jazz, the band had its reunion again (http://jazzuality.com/jazz-event-report/terraz-jazz-6-special-blues-edition-the-report/). The way he burnt the stage was mind bending and spectacular. A really promising band, but surprisingly, Guntur took a drastic turn. Suddenly he felt the urge to build his solo career first before he continued with the band. We got the chance to invite him as a solo performer (one man show) twice, at the Terraz Jazz #11 (http://jazzuality.com/jazz-event-report/terraz-jazz-11-the-report/) and Braga Jazz Walk #8 (http://jazzuality.com/jazz-event-report/braga-jazz-walk-08-the-report/). From time to time he kept us updated with the process of his debut EP, "Pergi Keluar" (Going Out). The album is ready, consists of five songs that would let you feel the spirit of Guntur. You can get the album in this event, a repackage edition with the additional 5 songs from his GFRtrio band. All profit will be donated to Guntur's family.
All lineup of this event are taken by Guntur's friends. First, The Alibi. This is the last band that he was in. The Alibi embraces blues up high, and that's no surprise since the personnels are from Bandung Blues Society. Guntur won't play with Ijay Irawan (guitar), Setiadi Almas (bass) and Sandy Po (drums) anymore, but surely his spirit will be there among the rest of the band.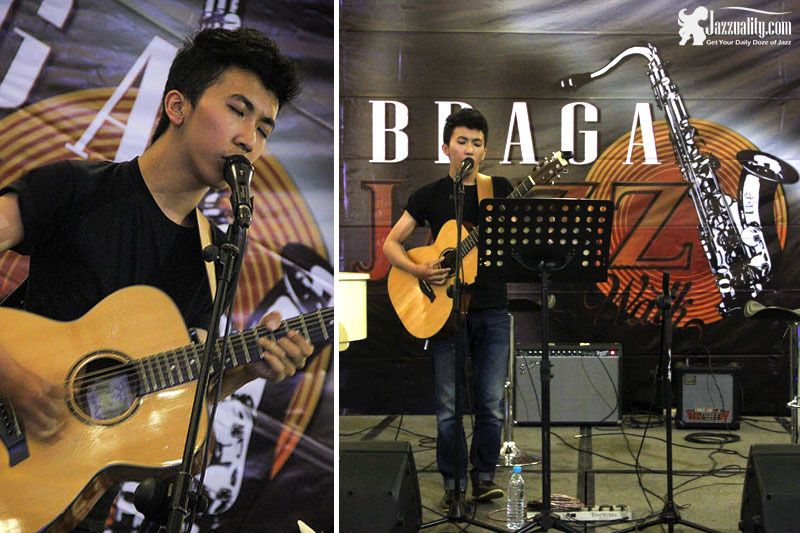 Then Afterisya. Guntur played with the band many times. The band is unique since it has a lot of guitarists inside. The personnels are Guntur's manager Tama Randy (guitar), Cakil Tachibana (guitar), Bang Achiiws (guitar), Andre Agris (guitar), Maizar Hafiz Rachman (bass) and Junii (drums). From what we heard, they will perform in acoustic mode. It's going to be interesting to see how they will pay the respect to Guntur. We can't wait to see it.
Next to mention is GFRTrio. GFR stands for Guntur, Farhan and Raka. Of course there will only be Farhan dan Raka to perform, plus a superb young violinist Pangestu Hning Bhawana and N.E.A.T's guitarist Rayhan Murtaza. But from what we heard, somehow Guntur will be involved too in this act. How? Why don't you just come and see it yourself.
Proud to tell you that a pack of blues brothers from Bandung Blues Society is having their own slot. As Guntur is active inside this blues community, many friends are expected to join this session. This blues community has been running healthily for over 7 years. With still growing members consisting of legends, seniors, today's front runners and the young ones, the Bandung Blues Society is a reliable source for everyone who are into blues. Who will represent the community to send their respect to Guntur? Let's find it out together.
Last but not least is the highly successful guitarist, Fiersa Besari. He describes himself as "a man who got lost in words and falls in love with music, art, history and wanderings. Other than being a successful artist, he's also the owner of Bung Clothing, an active photographer and the owner of recording studio. Other than those facts, he's gifted in writings too. So far he has released 3 albums with great results. Guntur worked side by side with him before he passed away, since it Fiersa was vital in the process of making his first and last EP.
Jam session will be open after all of these acts. The family of Guntur are expected to be there, so you can give condolence directly to them. Other than the live performance, you can also buy Guntur's EP "Pergi Keluar" during the event. You can directly buy the album or get it by enjoying the breaking-fast special menu set from GiggleBox with only IDR 50K. Since the package is limited, make your reservation now. Contact person: Srikandi – 081809422513.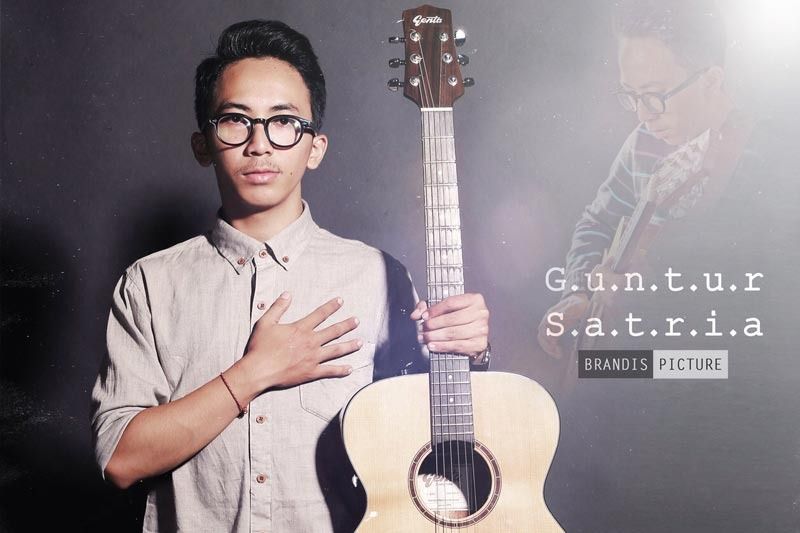 On behalf of Guntur's family, friends and our partners, we invite you to come to this tribute. This will be a perfect moment to send our love and respect to Guntur Satria, remembering him and every single talent he possessed. Mark your calendar on July 9, 2015 and we hope to see you there.
Braga Jazz Walk : Tribute to Guntur Satria
Date: Thursday, July 9, 2015
Time: 05:00 pm – 10:00 pm
Location: Braga CityWalk
Jl. Braga no 99 – 101, Bandung
FREE EVENT!
Enjoy special Break-Fasting Menu Set from GiggleBox including Guntur Satria's EP "Pergi Keluar" (Repackage) , only IDR 50K (Limited)
For reservation, contact 081809422513 (Srikandi)