Edward Pola and George Wyle wrote "It's the Most Wonderful Time of the Year" in 1963 and sang for the first time by Andy Williams for his Christmas album. This song told about the festive feeling associated with Christmas season, sharing the joy with friends and families. As we are now in the last month of 2016, we are approaching that time, moment or season. Therefore, for the third time we set this month's edition of Braga Jazz Walk to celebrate it. BRAGA JAZZ WALK: SPECIAL CHRISTMAS 2016 EDITION is coming soon on the third Thursday, December 15, 2016. Located still at the entrance of Braga CityWalk, this special event is going to start from 7:00 pm until drop, presenting various bands playing Christmas carols and other selected songs in rainbow-like colors of jazz.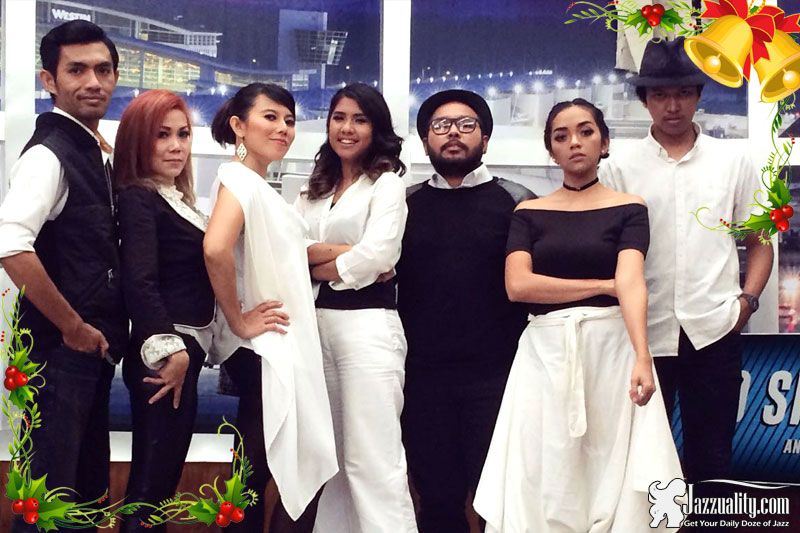 First of all, we are proud to bring to you the semi finalist of NET TV's popular talent search programme, Go Show, INNER G. Around April and May, Indira Fransiska Napitupulu wished to find great talents in vocal that share the same passion. After series of audition, she took in Siska Napitupulu (mezzo sopran), Lona Cindy (alto), Dicky William (beatbox), Deasy Amalia (sopran), Ion Prayogo (bass), Derry Aksera (tenor) and Nadya Neema (mezzo sopran). Then, the Inner G was born on August 1st, 2016. What they present is acapella with unique arrangement where the sound of bass and beat are produced by using mouth, not the instruments. Although they might be considered as a newcomer, they are moving fast with shiny achievement. Having quite a success in the NET TV's talent search programme exposed them to the public. Today Inner G is active in variety of events such as cooporate event, wedding, Christmas, art and of course music among others.
Refering to urban dictionary, Inner G is the permanent state of mind where nothing is impossible, where oneself relies on instinct to handle just about anything in life. In order to achieve it, one must be able to remove all doubt, fear, any kind of worries and then push themselves beyond limit. In other words, it refers to the energy that comes from the inner heart. Such a good name to use, which certainly will give them power and spirit to succeed as well as giving positive energy to their fans and audience.
For us, inviting them is important. We want to show that jazz is not only about a band playing the genre by using instruments, but it can also be done in acapella. If vocal harmony groups might already be familiar to most of jazz lovers, an acapella group pushes all instrument aside and fully relies on the human voice, which for us should always stand as the ultimate melodic instrument. After presenting an acapella group Pitupella also from Jakarta last year, it's time to remind you all abbout the beauty of jazz-capella. And we are really proud to let you enjoy it through a fine group like Inner G.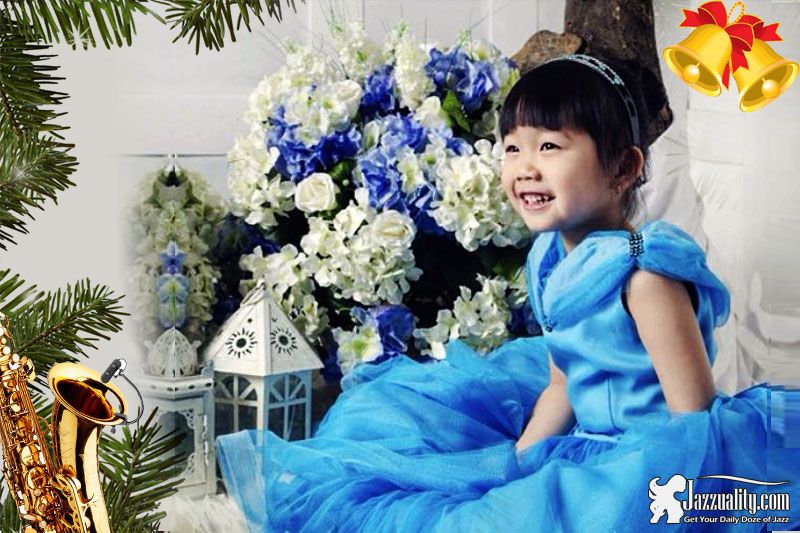 If you follow the info and coverage of this event from the start, you probably notice that we always give chance to children to participate in among much older talents. So far we have featured great kis around the age of 7 to teens, but now the record is going to break! Proudly introducing Esther Kezia Alexis, the daughter of pianist/music school founder Michelle Efferin and drummer Richard Sirait who is still 5 year-old!
You probably wonder why we invite someone that young to our event, but believe us, we know what this little girl is capable of as she has involved in this exact event a couple of times. She can already sing some jazz standards including "Summertime", "Over the Rainbow" and "Take the 'A' Train", in tune! That's amazing isn't it? So now, we are featuring her so she could get more experience in performing live in front of real audience. Not only sing, she is currently having piano lessons too and just done with her piano exam with remarkable result. Take this as her first attempt to be featured, we hope she will take this event as a comfortable home and playground where she will gain experience and learn about many things other than technical stuffs. Oh yeah, she will perform under the name of Kezia 'KZ' Alexis and Friends along with some friends from M.E Music School including mommy Michelle and daddy Richard.  For us she is a miracle. Don't believe us? Do come, see and support her!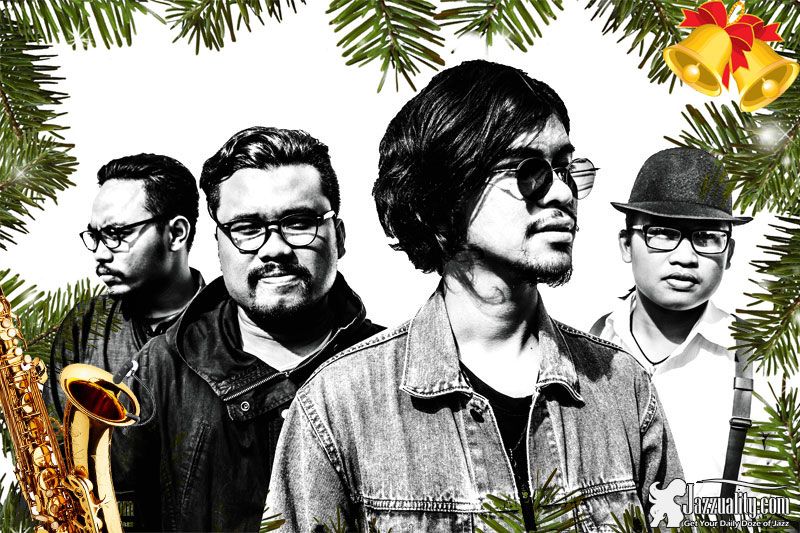 For jazz lovers and musicians, you should be familiar with "On Green Dolphin Street", a song written in 1947 for movie Green Dolphin Street which was based on a novel of the same name published 3 years earlier. After being recorded by Miles Davis in 1958, this song went on becoming a jazz standard. Interestingly, there is a successful band in Bandung, not quite associated with jazz but would have been fascinated by the title and used it as their band's name! Yes, meet Green Dolphin Street, established in 2011 consisting of four personnels: Antoni Sidjabat (vocal), Yosia Herdian Widianto (drums), David Alexander Manullang (guitar) and Okapatria Christie Adryan (bass).
This band doesn't play swing or bebop. Instead, they draw inspiration from wide array of artists, from Kurt Cobain to Michael Jackson, from The Beatles to Buddy Guy. While they play intoxicating funky blues, the vocalist has grunge-ish Nirvana-tittude during his stage act. Jazz is not dominant but still can be traced here and there.
On last Christmas they released a special EP entitled "Blues Christmas" with full spirit of charity. They generously donated 30% from the profit to a foundation in Semarang, showing their support to a better tomorrow for youngsters. This soon followed by the release a new EP, "Extended Play". We have featured them in supporting the promotion last March 2016, but haven't brought them in for Christmas. Finally we got the chance. Ever wonder of listening to Christmas in blues with grunge attitude? Or, is it hard to imagine? See them as they rock our stage for the second time.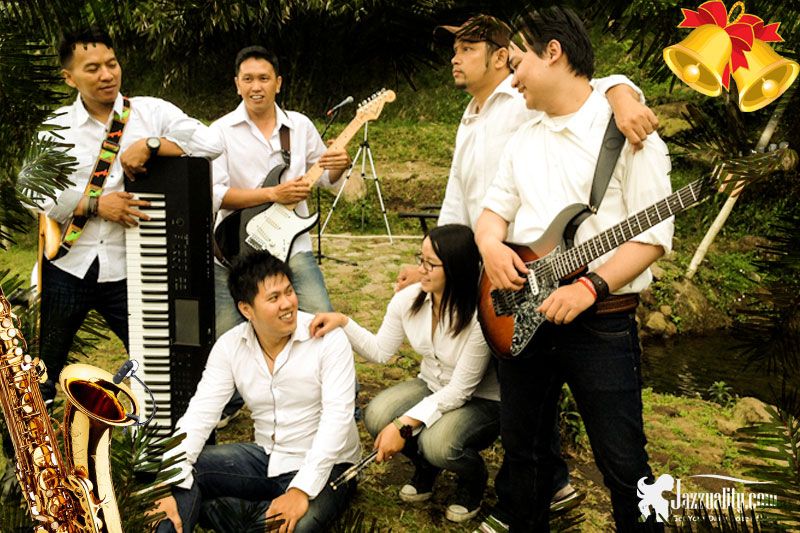 Once there was a band so promising, holding jazz in interesting arrangement and quite 'acrobatic' execution. This band started from community events then stepped forward to some festivals including JakJazz, Espose and a shot at Indra Lesmana's Red White Jazz Lounge in Kemang, Jakarta. But then, due to some personal problems they went on hiatus. The band's name is Out of 7.
We haven't seen any life for more than a year, but suddenly the band starts breathing again! This Christmas edition is bringing them back again! Still consisting of the same personnels: band leader, key-wiz and arranger Widiyanto Sutanto, cute but lethal power-house drummer Marissa Wiguna, guitarist Herman Yulianto and Daniel Christy, bassist Abet Darmaji and the MC and co-founder of this event, Erick Gabe on vocal, they are going to mwrry this Christmas edition with a warm comeback which hopefully will become a new start for something good.
This band is actually situated in between secular and gospel since all of them are active praise-worship musicians in their respective churches. All of them have been involved in gospel albums and outside the church released a single titled "Kita Indonesia". The drummer Marissa Wiguna is currently go-international as a part of Moliano in Rock, led by Singapore's senior rock star, Moliano Rasmadi who rose to fame with his band Lovehunters. Other than that, we have featured her too with her old band Final Script and the latest one Marissa Wiguna Band last April 2016. Erick Gabe has been a holistic vocal teacher for many years and do stuffs more than just sing with his mouth. He can sound some instruments from (muted) trumpet, trombone, percussions, bass and guitar with his mouth, also scatting. Interesting and promising band, may this return brings good news for the band, the members and the jazz scene.
This Braga Jazz Walk Special Christmas 2016 Edition is coming next week on 15 December 2016 at Braga CityWalk, starting from 7:00 pm onwards. If there is still time, we will open the jam session where any of you can use to express yourself! We look forward to have you all joining us and have a good time! Whether you are celebrating Christmas or not, do come and support local artists and events if you want to see jazz still exists in your area. Once again, just the way it has always been, this event is totally FREE of any charge! Let's celebrate this wonderful season in jazz way! See you!
BRAGA JAZZ WALK Special CHRISTMAS 2016 Edition
Date: Thursday, 15 December 2016
Time: 07:00 pm – 10:00 pm
Location: Braga CityWalk
Jl. Braga 99 – 101, Bandung
FREE EVENT!
FEATURING:
:: INNER G (Jakarta) ::
Siska Napitupulu (mezzo sopran)
Lona Cindy (alto)
Dicky William (beatbox)
Deasy Amalia (sopran)
Ion Prayogo (bass)
Derry Aksera (tenor)
Nadya Neema (mezzo sopran)
:: OUT OF 7 ::
Widiyanto Sutanto (keyboard)
Erick Gabe (vocal)
Marissa Wiguna (drums)
Herman Yulianto and Daniel Christy (guitars)
Abet Darmaji (bass)
:: GREEN DOLPHIN STREET ::
Antoni Sidjabat (vocal)
Yosia Herdian Widianto (drums)
David Alexander Manullang (guitar)
Okapatria Christie Adryan (bass)
:: KEZIA 'KZ' ALEXIS & FRIENDS ::
Kezia Alexis (vocal)
Michelle Efferin (keyboard)
Richard Sirait (drums)