In each and every of our event we always give our best in fulfilling our mission, presenting multi coloured jazz, played by variety of artists. From kids to seniors, the newcomers to experienced musicians, local, national and even international players, we are more than happy to have them to have fun on our stage.
For a year and a half we have stretched the boundaries, welcoming all genre of music have graced our stage with their music as long as they hold 'jazz by spirit' inside their mind. What also makes us proud is the fact that the jam session has been included ever since. The Braga Jazz Walk as the fruit of solid cooperation between us Jazzuality.com, Braga CityWalk and KPH Music provides a fun and friendly playground for just about anyone to play on. Now runs on the third Thursday of each month, we feature 4 bands/groups/soloists in each edition.
And here we come to Braga Jazz Walk #23, ready to launch on May 19, 2016. First of all, let's talk about Nadine Adrianna. She is a magical little girl, still 9 years old but full of jazz spirit. Nadine is already motivated in responding her passion in Jazz ever since she began performing in front of public; at this very stage last year in 12th edition (http://jazzuality.com/jazz-event-report/braga-jazz-walk-12-the-report/). From there she gained more and more appearance, playing in community events and other events, including a surprising appearance at the 61th Asian-African Conference which brought her to receive a Token of Appreciation from Directorate General of Information and Public Diplomacy of Ministry of Foreign Affairs Republic of Indonesia. She played in front of the world leaders and wowed them with her genius jazz playing.
She played solo for quite some times while still learning with some marvelous teachers, from Yahya Salam to now Imam Pras. Last September we encouraged her to take the next higher step, establishing her own group and wrote her own compositions. It didn't take long for her to do so, as now she already has her own trio called Nadine Adrianna Trio (featuring her papa Boy Krisna on bass and Rizky Augustian on drums). She now has two original compositions: "Night Jams" and "Wayne Street", inspired by the living jazz legend, Wayne Shorter.
She is still delighted to attend any jazz events everywhere as much as possible. She is still eagerly learning new things from many sources, including or especially Youtube, finding the songs that she likes, switch the songs to her jazz style and then plays them. With more enhanced skills especially her delightful comping, she is the new Joey Alexander as far as we see. Tell us, how often do you see a 9 year-old child leading her own band? Nadine is magic. Cant wait to see her and her trio!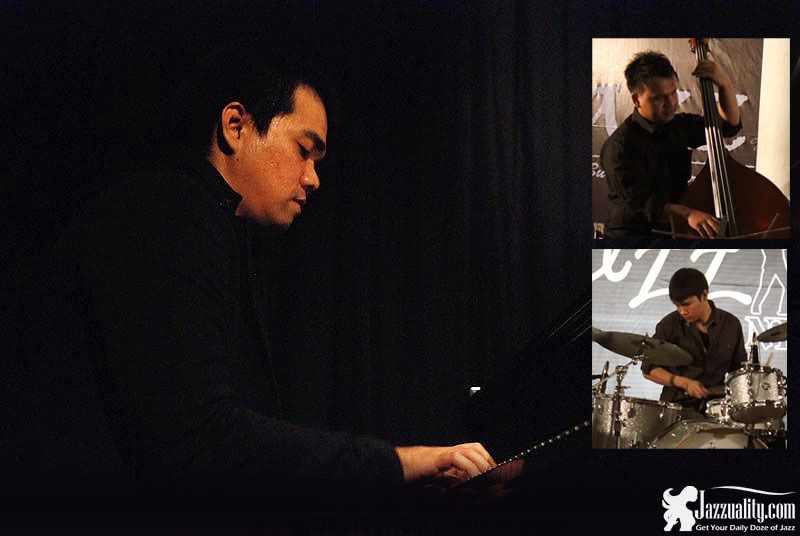 This time we are proud to welcome a great jazz pianist from Jakarta, Dhani Syah and his brand new band, Dhani Syah Trio. As probably some of you have already known, Ramadhani Syah Warongan, his complete name, is a member of successful jazz band, The Jongens Quartet with Johanes Radianto, Dony Sundjoyo and his brother Elfa Zulham. Born in Makassar, he began his musical step with a simple keyboard at his home. He became more and more interested in piano and jazz especially after listening to some giants like Wynton Kelly, John Coltrane, Charlie Parker and Miles Davis.
Dhani took his passion in music seriously. He went to pursue his formal study abroad. He finished his under-graduate degree at the Prins Claus Conservatorium in Groningen, Netherland. During this time he featured on saxophonist Kestutis Vaiginis Quartet's album "Gypsy Nature", touring to Birtonas, Vinus and Palanga, Lithuania and awarded "The Artistry of Dick Oatts and Young Jazz Musician." He also became the member of Re-Bop Unit, a jazz group comprised of selected multi-national students by Dick Oatts himself. In order to promote the album, they also visited Bucharest, Arad, Cluj, Timisoara, Romania, Amsterdam, Assen, Den Haag and of course the home base Groningen.
This young man with illustrious career studies piano under the guidance of phenomenal teachers including Jasper Soffer, Marc Van Roon, David Berkman, Indra Lesmana, Tjut Nyak Deviana Daudsjah, Aksan Sjuman, Michael Moore, Elena Mlainova, Steve Altenberg, Joris Teepe, Ralph Peterson, Alex Spiagin, Freddie Bryant, Deanda DeRose, Kurt Weiss, Brian Lynch, Don Braden, Mark Gross just to name a few.
Other than his important role in The Jongens Quartet, Dhani has made some interesting project like Duo Project with his buddy Johanes Radianto and currently busy with establishing his own band, Dhani Syah Trio. Besides performing and composing, he also shares his knowledge as a teacher at Universitas Pelita Harapan, Conservatory of Music. He came to perform at our other event, Bumi Sangkuriang Jazz Night ep #04 (http://jazzuality.com/jazz-event-report/bumi-sangkuriang-jazz-night-4-the-report/) but now he is ready to show his new ideas with Dhani Syah Trio. For this Bandung gig, he is going to bring two local players who are often supporting us by the name of VMS Rhythm Section: Aries Ardiansyah (bass) and Alman Naufal (drums). Surely this would be a golden chance for jazz musicians in Bandung especially pianists to learn something from him, while of course the entertaining factor is guaranteed.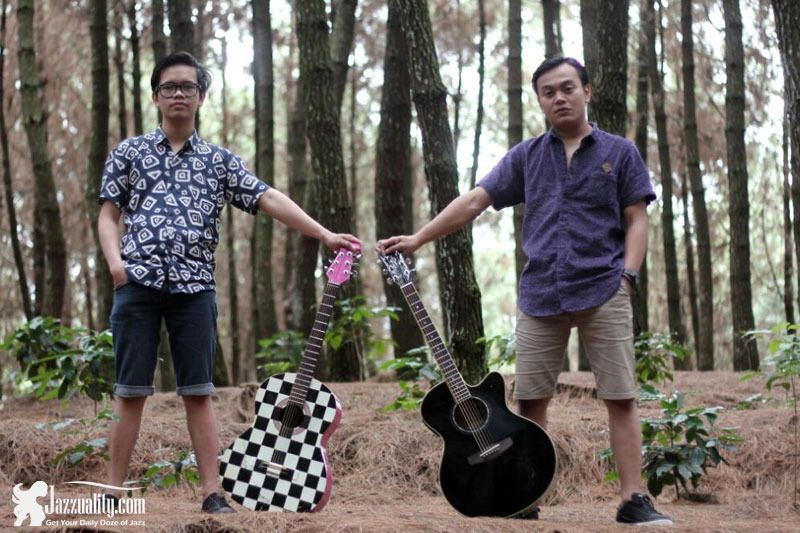 We proudly presents two best friends in a group called Estuning. This guitar duo was established based on friendship and their hobby to play guitar together. The name was built from their initials: 'E' from Erick S. Mildan and 'S' from Suey (Alsa T. Putra). Then they added 'tuning'. So, Estuning means the harmonization of guitar tunes courtesy of Erick and Suey.
What's unique is that each of them has different style and background. Erick is more to Classic Rock and Blues, while Suey is into Romance Classical and Smooth Jazz. Combining these genres isn't easy, but from two samples they gave us, they did really well in creating new musical atmosphere by such fine blend. They even infuse some ethnic musics too inside some of their repertoires. We have invited some great acoustic guitar duos with their own flavors like Satura and Gigitaran, now we are going to have another signature being added to this event, courtesy of two young guns as Estuning. Different color, different nuance, different sensation.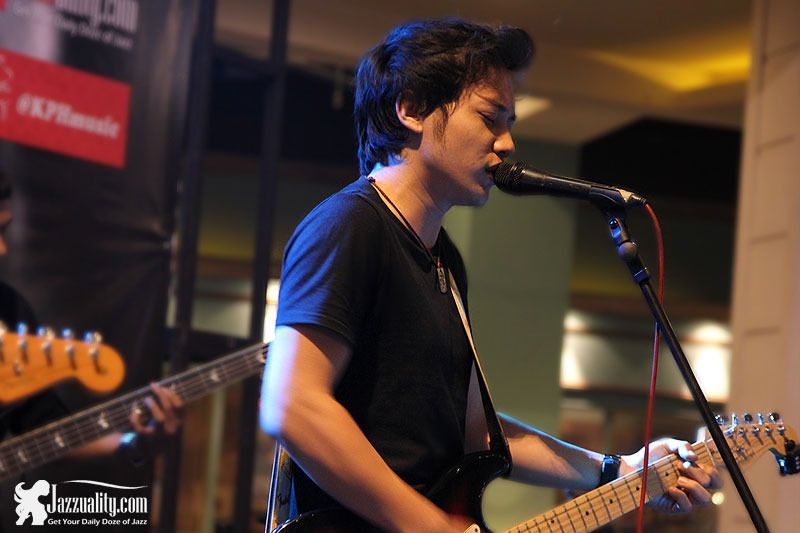 We invite again a charismatic young man who plays guitar and sings. His name is Rizky Ahmad Mudzakir, better known as Izky Mudza. He embraces blues as his core, and because of that it's natural for him to get into rock, alternative and jazz.
Izky plays guitar and sings at the same time. He can write songs and arrange too. Currently he's working on his debut mini album, with one single titled "Buatku Gila" ("Making me Crazy") that is doing pretty well in some radio stations. Other than the important aspects such as ability to sing, playing guitar/instrument, write song and lead, he has the originality, charm and charisma. So, having passion, skill and the X factors should make him a complete package that could bring him into success.
For this edition he is going to perform in the formation of four. Other than himself on guitar and vocal, he is bringing his team mates including Praditio (guitar), Ginanjar Arif (drums) and a bassist, yet to be confirmed. He needs to work only three more songs to complete his mini album. Let's wish him luck and support his appearance in this edition.
Jam session will be available as usual after all the featured bands made their appearance. Either you're a musician  or singer, a pro or just hobby, you can always join the party. Let us know that you wish to play, we will gladly provide so. Many musicians from amateur to pro have tasted the fun, pleasuring jam session on this very stage. No need to be shy, make yourself feel like home on it.
The Braga Jazz Walk #23 will come on May 19th, 2016 starting at 7:00 pm onwards. This event is totally FREE of charge. Other than getting the jazztertainment, you can also involve yourself in. Come, bring your friends and family, have a good time with us.
Braga Jazz Walk #23
Date: Thursday, May 19, 2016
Time: 07:00 – 10:00 pm
Location: Braga CityWalk
Jl. Braga 99 – 101, Bandung
FREE EVENT!
FEATURING:
:: DHANI SYAH TRIO ::
Dhani Syah – piano
Aries Ardiansyah – contrabass
Alman Naufal – drums
:: NADINE ADRIANNA TRIO ::
Nadine Adrianna – piano
Boy Krisna – bass
Rizky Augustian – drums
:: IZKY MUDZA ::
Izky Mudza – guitar, vocals
Praditio – guitar
Ginanjar Arif – drums
… – bass
:: ESTUNING ::
Erick S Mildan (Eik) – acoustic guitar
Alsa T Putra (Suey) – acoustic guitar