As we are in the third year of serving Braga Jazz Night (formerly known as Braga Jazz Walk) , a regular monthly event created by Jazzuality.com in full cooperation with the venue Braga City Walk and KPH Music, we must say that we are happy that many young talents now walk proudly among the tops starting from this event. Some of them actually debuted in here which most of them are still at tender ages. That's what we intended to see when we give birth to this regular community event. We want to push the regeneration of jazz musicians from Bandung and nearby, providing time, space and publication so that people would hear about them, knowing them and what they are capable of. There have been many successful musicians ; even long time producers who are happy to share the stage with these youngsters. That makes this event not only presenting entertainment and playing ground, but it can also be used to learn from others.
What makes us proud even more is that not only musicians from Indonesia come to play, but we have welcomed many musicians from abroad too, like Australia, Italy, USA, Mexico, Malaysia and Singapore. Everyone can enjoy each and every showcase in any edition without having to pay even a dime. Yes, it's totally free and accessible. Now that we are located right in front of the entrance of the mall, it gives us chance to introduce the rainbow-like variety of jazz to more people. Many passers-by and mall-goers stopped by to watch the bands. We are on every third Thursday of each month, we do our best to maintain the schedule so people can remember it easily. There are many good talents we haven't featured yet, there are many we have to keep being updated on, and surely, there are many still yet to be found. We will keep digging while having our eyes and ears on.
The Braga Jazz Night #34 is just around the corner. Following the name of the nations we mentioned above and as you can see, we are using the photo of the ancient temple complex Angkor Wat in the poster above, this time we are ready to add another one: Cambodia. A Khmer musician? Well, not really. The person we are going to feature is a native Indonesian female pianist/arranger who is currently residing and continuing her career in Phnom Penh, Cambodia since around two years ago. She is none other than Metta Legita.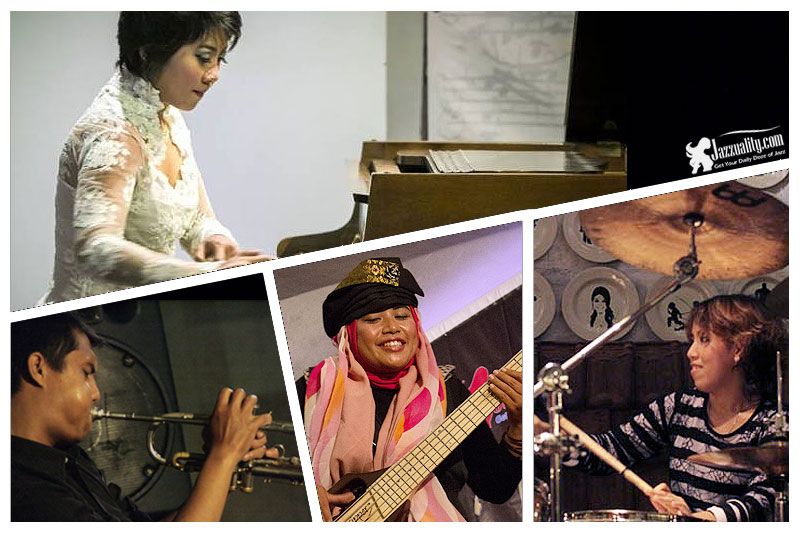 Metta was born here in Bandung. She began her musical journey by learning classical piano at the age of 16. During her college years she was active performing in Bandung, especially in Klab Jazz's regular community event. After finishing her formal education in Faculty of Law in 2005, she decided to pursue her calling in music by entering the Institut Musik Daya Indonesia in Jakarta under the guidance of Professor Tjut Nyak Deviana Daudsjah a year later. she received her Bachelor of Music majoring Piano in 2010 with cum laude and Master of Music with major in Arranging Orchestration in 2012 with magna cum laude. She has also took some master classes from the likes of Robert Davidson (Topology), Veronica Nunn, John Hondorp, Andi Wiriantono, Masako Hamamura, Ernst Glerum (Boi Akih Group), Mike del Ferro and the legendary vocal group, Swingle Singers.
She successfully built her career in Jakarta by involving in numerous bands and projects. Metta has performed at the prestigious Java Jazz Festival many, many times since 2007 (including with her band which has released an album, Contra Indigo), also graced many other festivals including Jakarta Blues Festival, Jazz Makassar, Locafore Jazz Festival, Manado Jazz Festival, Jazz Traffic and many more. We also still remember when she served as the pianist of Iwan Hasan's groundbreaking group Chamber Jazz alongside Andien and Enggar Widodo. This band is exceptional since it utilized the combination of piano, guitar (including prepared guitar – classical guitar with staples on the strings to simulate gamelan sound with no electronic effects) and tuba (http://jazzuality.com/indonesian-jazz-artists/chamber-jazz-iwan-hasan-andien-enggar-metta/). She has also joined some big bands in her career. Simply say, she is young but has done it all.
Around two years ago she moved to Phnom Penh  following her husband. Moving to another country didn't stop her to keep doing her passion. There, she continued building her musical (jazz) career. Just like a gem that will still shine no matter where it is at, Metta achieves success too in Phnom Penh just like in her own motherland.
For us, Metta Legita is an example of a success story that can be attributed to talents who was born in and started their career from Bandung. After knowing her and watching her success for about a decade, we are proud to feature her in our event as she is coming back home. In this coming home gig she will be performing under Metta Legita and Friends. Joining her are two proud members of SHE and Jazzy Juice: the lady bassist with monster groove known from SHE and Jazzy Juice, Arnie Christanti and the beat mistress Adisty Zulkarnaen, plus the only man in this group, a long time member of Salamander Big Band and high-demanded trumpeter, Brury Effendy. We can't wait to welcome a long time friend to land on our stage for the very first time, make sure you won't miss it.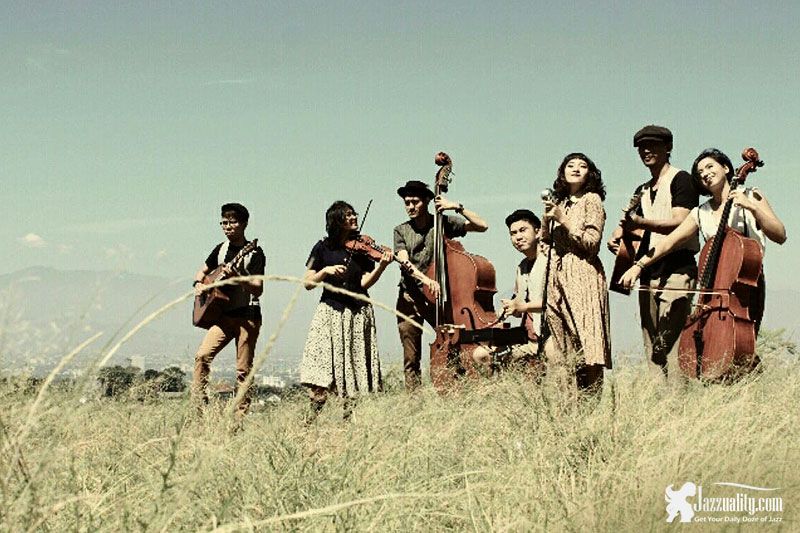 French music clearly offers something different. They have distinctive folk style, famous with Chanson Française, Cabaret and of course the stunning Gypsy Swing or Jazz Manouche popularized by the immortal Django Reinhardt and Stephanne Grappelli. From classical to modern nouvelle chanson and electronic music, French music never fails to entertain us in a different way. Now let's focus on the vintage sound of French music, especially in between the era of Gypsy Swing/Jazz Manouche and Chanson Française took place. This could be the golden era of French Music. The music from this era might be difficult to master due to its unique way of execution. Having said that, Bandung has some musicians who actually love it and build their music upon it. The name of this French-esque ensemble is Madame & Toean (in French: Mesdames et Messieurs).
Madame & Toean is a 7-piece ensemble rooted in playing jazz manouche with a taste of chanteuse Edith Piaff's. This ensemble is still very young – it was established in July, 2016, but since it consists of the magnificent seven, the ensemble doesn't only sail smoothly but it moves fast too with a single waiting just around the corner. Madame & Toean consists of Rahma Savitri (vocal and pianica/melodica), Opik Bape (guitar), Charlie 'Achay' Septiana (guitar), Ilham Septia (contrabass), Mega Ariani (cello), Rabita Syahbunan (violin) and Dwi Prayoga (percussion). They love to play songs in French nuance by having influences from Edith Piaf, Django Reinhardt and the likes. Other than singing in French lyrics, they also has nostalgic Indonesian old songs too in their repertoires. As a very unique group, Madame & Toean does not only play this vintage French genres, they also know how to suit the stage act and costume with the theme which enriching their appearance with fun(ny) theatrical act.
For you who probably haven't heard the vintage gems of French music just yet, we can assure you that you will be hooked with it once you listen. This band and their music is like opening a time tunnel to the 30's era, smelling the frangrant of colourful flowers in Paris. The leader Opik Bape is experienced in presenting this style the way he has demonstrated in his previous bands and other currently ongoing. The teasy Rahma in front is like a femme fatale. She will hook you up with her voice and presence. The combination of guitars, violin, cello contrabass and percussion is more than enough to offer you a ticket to the past. Since Bandung has been called Parijs van Java since the Dutch colonial time, Madame & Toean will bring you glimpse of the old days of Bandung. And the historical street of Braga where this event takes place definitely will bring a perfect atmosphere for their performance.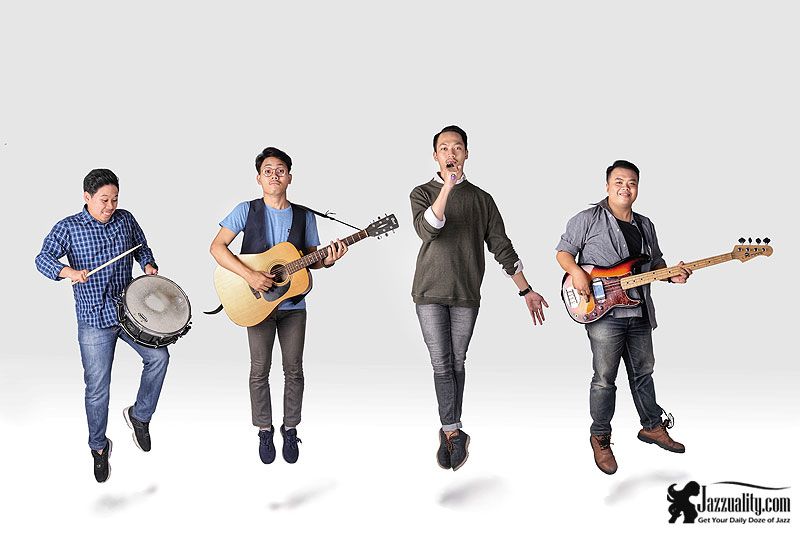 We are happy to welcome back a band consisting of our loyal friends/supporters, BARU. This band is the next chapter of three young musicians Farhan Faikar (bass), Raka Rizkyandi (drums) and Wahyu Andrian (guitar) after their band MotionVibe got discontinued in 2015. We knew Farhan and Raka for the first time since they were still playing as GFR with the late Guntur Satria. In BARU, these three friends are completed with Drastian Yuseima on vocal.
The band was established about a year ago. We immidiately featured the band not long after they were born in the 26th edition last August 2016. Due to so many bands queuing to be featured, we couldn't find the chance to invite them again until this edition, and it's been almost a year already. So, it's about time to bring them back again. Luckily, they are available, so here they are.
Smooth, funky soulful RnB and pop jazz is the concept they mainly based on. While these dudes have been all over the jazz and blues stage, this band has the kind of music which is friendly to everyone's ears. On 19th February 2017 they launched their first single titled "Jadi Milikku" which is currently doing well in several radio stations and available on iTunes and other digital stores.
After a year, there have been many great progress happening to BARU. We want to be updated and impatiently waiting to have them singing the single on our stage. All of them are really good musicians, talented and passionate. The drummer Raka has just played last month with Funktop and before that, with AFA Trio which is currently ready to release their single and album. As a band, BARU wishes to present new music in good quality and give their best in any performance. So, let's welcome them back and enjoy their gig!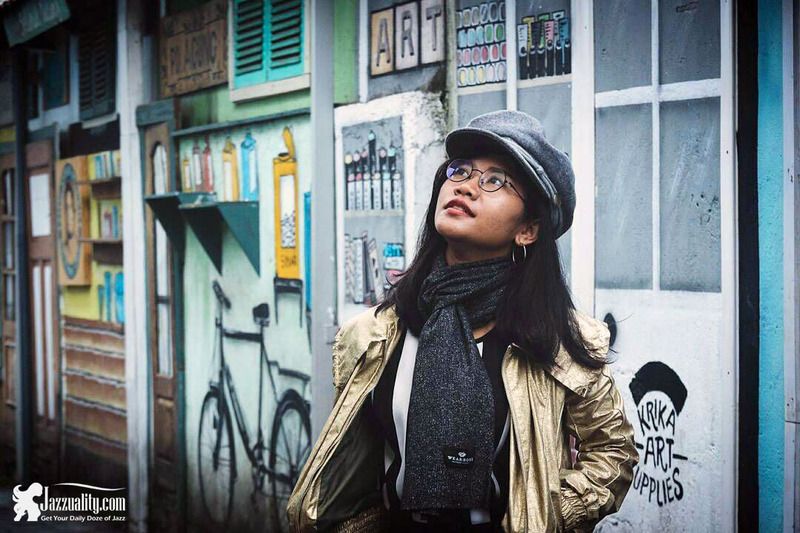 Last but not least to mention is a girl named Mirna Nurmala. We knew her for the first time as the vocalist of Continuum. This girl doesn't just sing, but she has quite a character too. Not long ago she told us that she is currently working on her solo career. We are happy to support her and give a spot for her to perform and be featured in this 34th edition.
Mirna Nurmala was born in 1992. She showed her seriousness of having a career in music by choosing an art college as her formal education. She was one of the ladies percussion trio Rookie Cookie among other projects and also active as the vocalist of some bands including the one we mentioned earlier, Continuum. She has also experience in traditional and world music which brought us to perform in some prestigious international festivals like the Java Jazz Festival (2014), twice in Sarawak, Malaysia (2015) and 2016 in Taiwan.
As she is now continuing her education to higher level, teaching in a private school and active in some music communities in Bandung, she believes this is the right time to take another step forward with establishing her solo career. According to her, this solo project has been her biggest dream in her way becoming a successful singer. She is supported by her friends including Ditra Prasista (keyboard), Rio Abror (drum), Satria Mulya (bass) and Selly Nisa Kania (saxophone).
Based on the sample she sent us, her music could be rooted in folkish baroque pop, resonating the likes of The Coors, Vanessa Carlton, Frente and so on. We have heard her singing jazz standards and soul before, but her voice actually fit this genre as well. Based on her multi-colored backgrounds from jazz to world music, we still don't know how or where she is going to base her solo project on. But we know she is good and have good chance in following the footsteps of some famous names today who started from Bandung. After having her with Continuum a couple of times, it's time to bring her solo project. Above all, we are happy to support her.
Once again, this event will come on Thursday, 20 April 2017 at the main entrance of Braga City Walk, Bandung starting at 7:00 pm until drop. Four bands holding different styles will entertain you jazz way. As usual, the event is totally FREE of any charge. All you have to do is come and enjoy the performances. Mark the date, don't miss the Braga Jazz Night #34 ! See you!
BRAGA JAZZ WALK #34
Date: Thursday, 20 April, 2017
Time: 07:00 – 10:00 pm
Location: Braga CityWalk
Jl. Braga 99 – 101, Bandung
FREE EVENT!
FEATURING:
:: METTA LEGITA ::
Metta Legita – piano
Arnie Christanti – bass
Adisty Zulkarnaen – drum
:: MADAME & TOEAN ::
Rahma Savitri – vocal and pianica/melodica
Opik Bape – guitar
Charlie 'Achay' Septiana – guitar
Ilham Septia – contrabass
Mega Ariani – cello
Rabita Syahbunan – violin
Dwi Prayoga percussion
:: BARU ::
Farhan Faikar – bass
Raka Rizkyandi – drum
Wahyu Andrian – guitar
Drastian Yuseima – vocal
:: MIRNA NURMALA ::
Mirna Nurmala – vocal
Ditra Prasista – keyboard
Rio Abror – drum
Satria Mulya – bass
Selly Nisa Kania – saxophone