We had a simple plan when we started this community regular event, the Braga Jazz Night (formerly known as Braga Jazz Walk) back in 4 years ago. We simply wished to support the regeneration of musician by providing them friendly ground to play on, at the same time we wanted to give the people jazztertainment as these youngsters gained experience in practicing what they have digged or chewed in front of real audience. Although that was the main idea, we hoped one day this event could become a place to learn by watching those who have succeed in pursuing their (jazz) musical careers with all the variation and unique things they have invented.
Just a small community stage, with just minimal set of equipments, normally one would think that it was too much to dream on. But thank God we have so many humble successful and well-established musicians who are willing to meet and share their knowledge with young musicians. Not only from the bright light big city of Jakarta, we have welcomed renowned artists from abroad too including Australia, Singapore, Malaysia, USA, Italy, Mexico and France, soon Cambodia. We are happy to see how this event is doing and will put all our energy to maintain the direction towards better and better future. Hopefully this event can always be a fun, familiar playground for everybody and able to give good jazztertainment to the public.
So, here we come to the Braga Jazz Night #33 where there are many great news we want to share with you. First, looks like Funk will dominate this edition in variety of concepts, formations and executions. That's why we make "FUNK-O-RAMA" as the theme. Second, we are proud to welcome the special guest stars from Jakarta consisting of successful producers/arrangers in the music industry and members of legendary superbands. They won't just shared the success story and skills but will also demonstrate an innovative way to funk people up. It's none other than the newborn group with new funk breed, TRIO FUNK.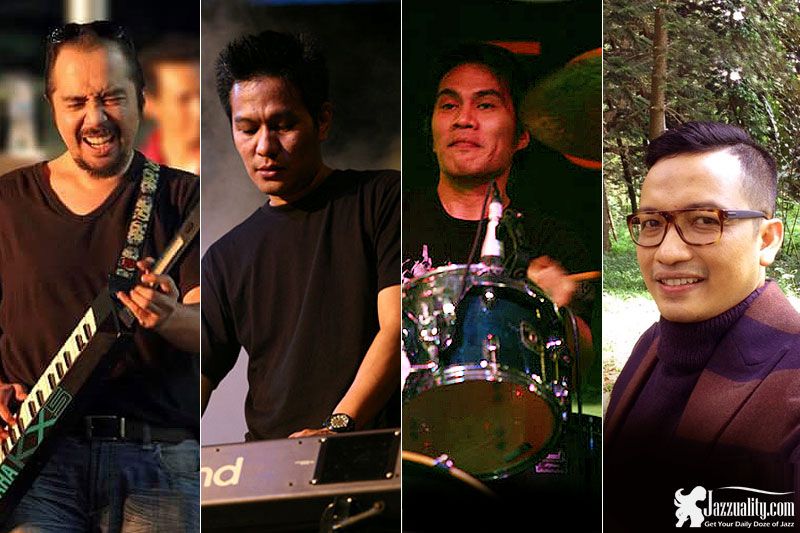 Trio Funk is a home of jazz/music giants, consisting of senior producer/arranger/songwriter/musician Teffy Mayne, keyboardist/producer Iwang Noorsaid and his sibling, drummer Inang Noorsaid. Teffy is the name behind many big names, solo or band, including Lingua and the newcomer Ardina Glenda who just released the single co-written by Teffy as a part of the "Amazing Memories" album where Teffy shared the executive producer seat with Seno M Hardjo. Aside from his 'behind the curtain' activities, he also involved in some live performances projects along with other big stars.
Iwang and Inang are two of the legendary Said Kelana's children who rose to fame in their early ages (the rest are Idham, Irommy, Lydia and Imaniar). From The Kids, Big Kids, then co-found the jazz fusion supergroup with so many world class achievements, Emerald (later became Emerald BEX). Like Teffy, Iwang is also a renowned producer whose career spans to reach Malaysia. He goes back and forth to handle the recordings of many artists and bands from Malaysia. In his own nation Iwang keeps himself busy in many projects such as Iwan Fals, Gilang Ramadhan and many more. He was also involved in some legendary rock bands like Gong 2000 and God Bless. Other than being together in those mentioned group names, his brother Inang shone with Funk Section and Tohpati among others.
So, imagine when the caliber of Teffy, Iwang and Inang join forces. As funk clearly possesses their souls, combines with the skill and experience these gentlemen have, they innovate a unique funk sound and formation which utilize sets of keyboards, synthesizer and drum. You might wonder how the concept of funk would work without bass, but from what we heard, the Trio Funk has invented a new way to spread funk in lethal dose by using their respective Yamaha tools. This invention should give a new alternative in playing music which we believe will give benefit to young musicians. As it contains the educational matters, if you are young musicians who are looking for something to learn, make sure you won't miss it.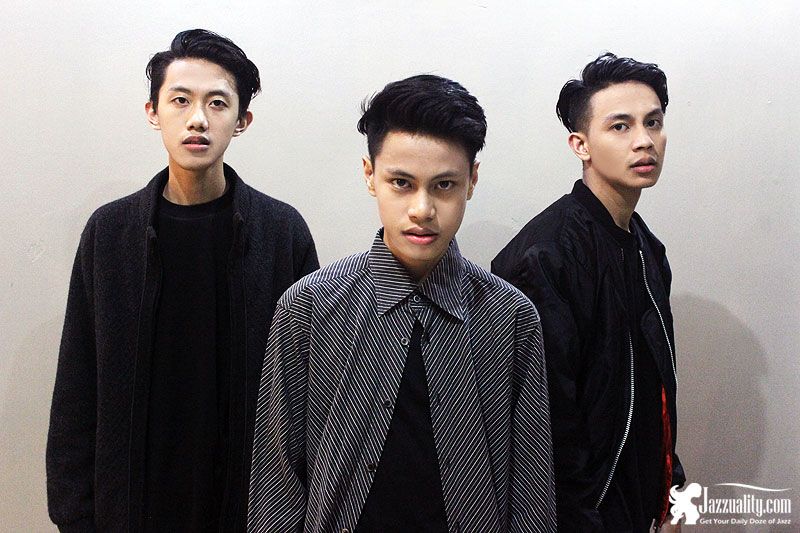 Next, we are delighted to introduce to you another trio of youth talents: IMPRESSION. This is a group of siblings, consisting of  Kukuh Bagus Imana (drums), Rainanda Anugrah Imanullah (keys/vocal) and Figra Briliansah (bass). They have embarked the journey with this band since 2012 and chose modern jazz, creative jazz, funk, fusion and pop jazz as their roots.
We knew them not long after they were formed when they played for Klab Jazz in various venues. They were still in their teenage years at that time in between 13-19 but they have captured our hearts which makes us still remember them so well until we got in touch with them again not long ago.
Individually they have received some shiny achievements like The Best Drummer of West Java for Kukuh. What's amazing is the fact that these brothers are all self-taught musicians who gain the influences from the likes of Marcus Miller, The RH Factor, Fourplay, Spyrogyra, Snarky Puppy, Jaco Pastorius, Victor Wooten, Aaron Spears, Indra Lesmana and Brian McKnight. Looking at the range of influences, we believe you can take a hint of where their music lies on. So far they have performed in uncountable events, big or small, from community events like Klab Jazz, Margo Friday Jazz and soon ours, being a part of Stage Bus Jazz Tour 2016 alongside Teza Sumendra and Sierra Soetedjo to festivals like Mahadarma and Kota Baru Parahyangan's Locafore.
For us, this trio of youth talents are important in spreading / introducing jazz to the wide segments of the society. Their 'friendly' musical approach where pop is served in jazz-titude should have no problem to reach even the non jazz listeners. Impression already has original songs that proves it as you can see in their soundcloud: https://soundcloud.com/impression-project. Furthermore, we are always happy to feature passionate young musicians. After knowing them in 2012, we are excited to pick up what we probably have missed for the past 5 years. And nothing's better than having them on this event. Any of you listed as their solid fans? You still don't know these gifted cool-looking brothers? Do come and check them out.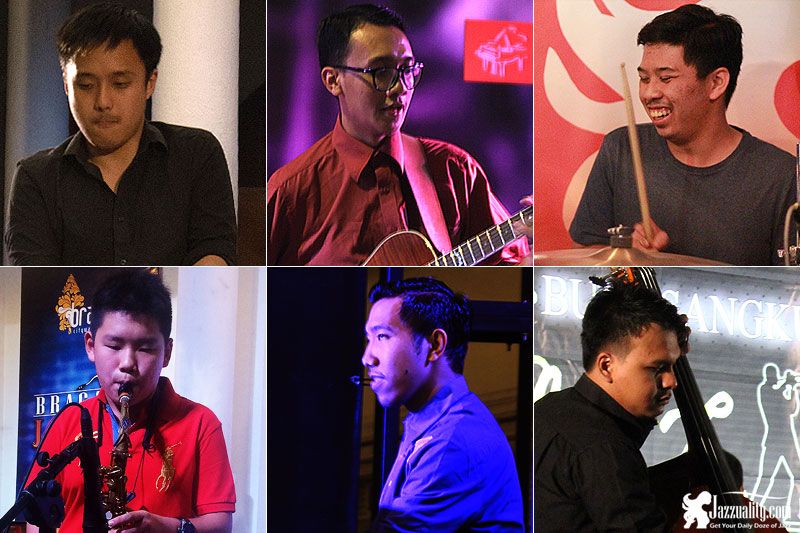 What would happen if no less than 6 high-skilled young dudes join forces? What would it be when most of them have been dipping themselves in the sea of soulful jazz funk and traditional/modern jazz? These are the questions we had in mind when we heard about the birth of the band, FUNKTOP only around a month ago from its founder, keyboardist Jason Limanjaya.
Jason has been serving as one of the homeband of our other event, the New Equinox. As a jazz explorer, this Singaporean-based keyboardist have shown his high intensity funk spirit in the previous band, Jean Denis Trio. Since this band seems to have a very short life, Jason has been thinking of a 'hybrid' where he can continue his funky path. Luckily he doesn't need to search too long. In short time he got great companions who turn out to be an all-star cast from the new generation: Aries Ardiansyah (bass), Gerson Valdo (keys/synth) and Frank Navayo (guitar) of 5Petani, Raka Rizkyandi of Baru, GFR, Rizka Adlina (drum) and the phenomenal 13 year-old pianist/saxophonist, Philip Manfred Pincencia.
All young but lethal with their respective weapons, all possesses by groovy funk and know how to catch you off guard. We definitely know how good each of them is individually, and exactly aware of how dangerous they are in any group. So if you wish to have a lethal injection of funk poison, these dudes have no mercy. New name, amazing players, funk on top and the top of funk. That's Funktop. Be afraid, be very, very afraid.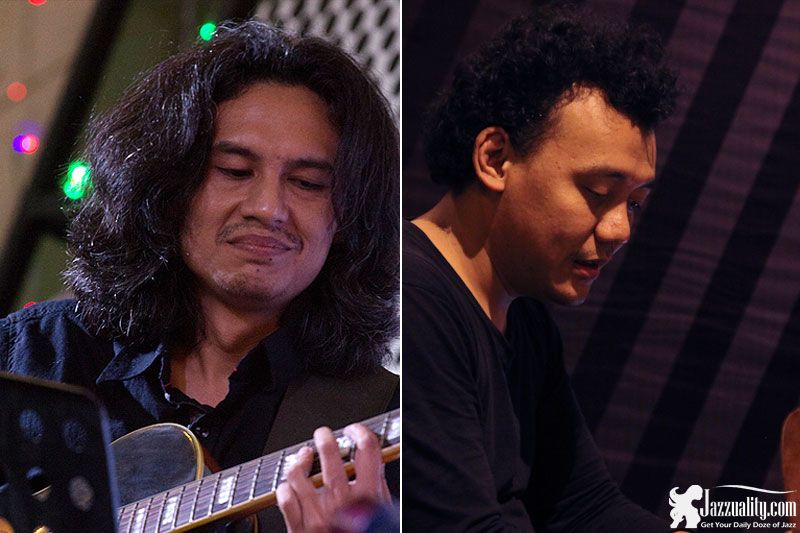 Sextet, trios, done. Now here's a duo who will bring a different atmosphere in enjoying jazz. The duo is called SuryaNafis, made from the combination of their names: Hardi Suryana (guitar) and YD Nafis (piano).
Both Hardi and Nafis have been active in the jazz scene especially in Bandung for a long time. Although as the duo they will perform for the very first time in Braga Jazz Night, individually they are not new to us. Hardi was just played in the previous edition as a part of Serambi Jazz Kolektiv (read the coverage of the event here: http://jazzuality.com/jazz-event-report/braga-jazz-night-32-for-riza-arshad-the-report/), and YD Nafis a month earlier with his mind-bending cross ethno-progressive jazz/rock ensemble, West Java Syndicate (WJS) (read the coverage here: http://jazzuality.com/jazz-event-report/braga-jazz-night-night-at-old-shanghai-the-report/). Other than WJS, Nafis once served as the keyboardist of cross Balinese-progressive jazz band of Tesla Manaf ft Mahagotra Ganesha which involved sets of gamelan.
The chemistry between them was built from frequent meeting and practicing since years ago. Around 2010s they had perform together playing jazz standards in some venues around the city. Other than that, they both serve as teachers at Gita Bawana, the education centre. In 2013 the format became quartet called Hardi Suryana Quartet with Leo Hansen and Alman Naufal.
In early 2017 they decided to create an instrumental duo involving just guitar and piano alone. According to Hardi, there is a certain challenge in collaborating these two instruments since both have quite similiar character, can produce harmony (chord) and melody (single note). Furthermore, Hardi also said that building a group is a part of exploration in music as much as a need to create their music crafts.
One thing for sure, they are serious in working on this duo and plan to produce a couple of albums. Based on what we have seen, the piano-guitar connection often brings magic. The sound may come out simple, yet charming, ellegant and rich if played by good players. Surya Nafis is the home of two good skill, passionate jazz musicians. We know what they are capable of, you will too.
The combination of swingin' guitar sensation by Hardi and finger dancing over the keys by Nafis will be like two master painters sketching jazz on the canvas. If you are a jazz lover, you should know the beauty of simplicity that guitar-piano connection could create. Many have done it, including the late Riza Arshad in two album, with legendary Oele Pattiselano and about a decade later with Robert Mulyarahardja. It's time to listen to this connection from Hardi and Nafis.
Once again, we inform you that the Braga Jazz Night #33 will take place at our ground zero, Braga CityWalk, Bandung on Thursday, 16 March 2017, starting 7:00 pm onwards. As usual, you don't need to worry because this event is totally FREE and open for public. All you need to do is come and enjoy four performances. Funk will be the main course, but it will still be served in colorful varieties. Bring your friends and family along, let's get funked!
BRAGA JAZZ NIGHT #33
Date: Thursday, 16 March 2017
Time: 07:00 pm – onwards
Location: Braga CityWalk, Jl. Braga 99-101, Bandung
FREE OF CHARGE!
Featuring:
:: TRIO FUNK :: (Jakarta)
Teffy Mayne – keys
Iwang Noorsaid – keys
Inang Noorsadi – drums
ft
Arie Widiawan of Lingua (vocal)
:: IMPRESSION ::
Kukuh Bagus Imana – drums
Rainanda Anugrah Imanullah – keys/vocal
Figra Briliansah – bass
:: FUNKTOP ::
Jason Limanjaya – keys
Frank Navayo – guitar
Arief Ardiansyah – bass
Raka Rizkyandi – drums
Philip Manfred Pincencia – sax
Gerson Valdo Siahaan – keys
:: SURYANAFIS ::
Hardi Suryana – guitar
YD Nafis – piano